Today: Fund | Electro | Jobs | Dynamo | CET | Matches | Reed | EPIcenter | Guthrie | Text | Resources
---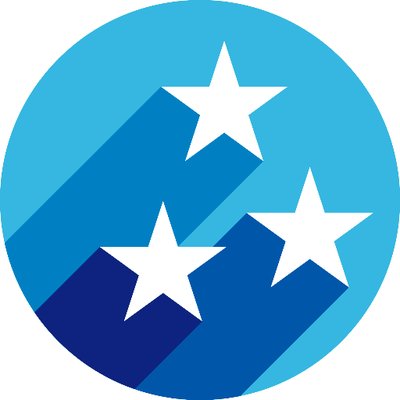 THE NOTION of creating an investment fund managed by Launch Tennessee has been batted around a bit in the past few years. During yesterday's meeting of the nonprofit's board of directors, CEO Margaret Dolan provided fresh comment when exchanges among the directors turned to possible new strategies for helping Tennessee-based ventures recruit capital: Dolan said it's not likely that LaunchTN will be in a position to establish a dedicated investment fund that "lives underneath" the LaunchTN umbrella. However, she emphasized, there is tremendous appetite on the part of LaunchTN and among teams who are managing existing investment funds to maintain "coordinated relationships" through which LaunchTN can help companies in our ecosystem -- particularly those that have come through the "pipeline" of LaunchTN programs -- to connect with potential investors. She made clear that LaunchTN is hard at work on expanding those relationships. The nonprofit is officially registered as Tennessee Technology Development Corp. dba Launch Tennessee. Its chief sponsor is the state's Department of Economic and Community Development (TNECD), which is led by Commissioner Bobby Rolfe, who is also chair of the LaunchTN board. LaunchTN's 5-year strategic plan is here.
Alex Lewis
► KNOXVILLE's Electro-Active Technologies filed Oct. 2, saying the 2-year-old firm had raised $1.2MM toward its $2MM goal. SOSV, Princeton; and, SOSV's IndieBio accelerator, led by Arvind Gupta, are involved, according to Crunchbase. CEO: Alex Lewis. It's a food-waste-to-energy play, with production of hydrogen a key objective. Pilot projects in 2020 may run six months or more. Conversations for a Series A are likely to begin in late 2020.
► LAUNCH Tennessee now has two staff positions empty that have heretofore been considered pivotal: Today is the last day on the job for Lindsey Cox, who has been director of operations and government affairs. Cox is joining We recently reported on the regional public policy workshops Cox put together for LaunchTN. "Her responsibilities are being handled by various staff people as we determine a permanent solution. At EDA, she will lead policy work in the Office of Innovation and Entrepreneurship," said Wendy Malloy, LaunchTN's director of communications. VNC previously reported the departure of Capital Programs Manager Shaun Randolph. No open career slots are found on the LaunchTN website, this afternoon.

_ LONDON-based Jon Bradford, who helped conceive the Dynamo supply chain accelerator-cum-VC in Chattanooga has joined Dynamo fulltime as partner. Among other things, according to his LinkedIn, Bradford has also been an advisor to Motive Partners, a fintech investment firm; a co-founder of both F6S and TechEU; and, a former managing director of Techstars in London.

► JIM STEFANSIC PHD, co-founder of Raiven Healthcare, Pathfinder Therapeutics and other businesses, and a former commercialization director for Launch Tennessee, is now director of corporate development for Cumberland Emerging Technologies, which was established 20 years ago as a for-profit JV by Vanderbilt University, Tennessee Technology Development Corp. (Launch TN) and Cumberland Pharmaceuticals. Its registered agent is A.J. Kazimi, according to state records online today. Stefansic's LinkedIn. Other Stefanisc coverage.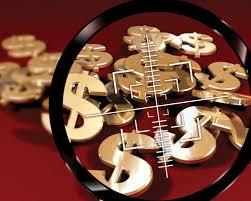 ► JILL VAN BEKE, chief program officer, yesterday during that LaunchTN board meeting reported preliminary results yesterday on the state-funded SBIR Matching Fund program, which is one of several programs managed by LaunchTN under contract with TNECD. Not all awardees who have been identified have yet been informed of their wins. Priming the pump with $3MM in its funding, LaunchTN said it plans to make 27 awards to applicants whose proposals would leverage just over $8MM in federal matching funds. In about 63% of the cases, SBIR matching-grant winners had "Female OR minority leadership," according to Van Beke's report. Grantees by Tennessee Grand Division include 1 grantee in West Tennessee (dominated by Memphis), 8 in Middle Tennessee (including Nashville, Murfreesboro and others), and 18 grants in East Tennessee (including Knoxville, Oak Ridge, Chattanooga, et al). LaunchTN's SBIR grant cache was fully committed within less than 30 days, said Van Beke. The program was oversubscribed, in the sense that funding matches for both the 27 awards and the un-funded qualified grantseekers would probably have required as much as $5MM total state funding, Van Beke said. She said LaunchTN is documenting all the companies that sought funding, to help bolster the case for the program, going forward.
Carol Reed
► CAROL REED has been named executive director for the Jackson-based nonprofit Tennessee Corn Promotion Council, which was founded in August. She was previously executive director of the Northwest Tennessee Entrepreneur Center. Her LinkedIn. Release here.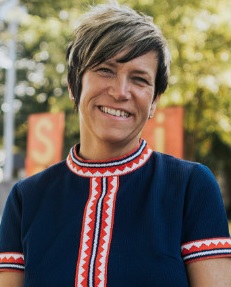 Leslie Smith
LESLIE SMITH, CEO of the Memphis regional innovation and acceleration group, Epicenter (Vibrant Memphis Inc.), told VNC she expects by January 2020 to have brought aboard the organization's first director of science and technology entrepreneurship (job description here). Discussions are now focused on fewer than a dozen candidates for the job, she said, adding that Epicenter's relationship with the University of Memphis will be a major source of energy for Epicenter new push on "deep science" commercialization and entrepreneurship. Related coverage.

► MARC GUTHRIE, the Birmingham serial tech entrepreneur who once led Comframe into the Nashville market (circa 2004), has since 2010 been heavily involved in a number of ventures, most recently Help Lightning, where he's COO. Guthrie, 58, recently told VNC that Help Lightning has 25 FTE and "no cash issues." The company is an augmented or "merged" reality play that provides real-time video streams, connecting, e.g., experts with field-service technicians.
► TEXT REQUEST LLC, a SaaS offering for business texting (Chattanooga), says it has grown its staff from 6 to more than 20 in the past year or so and has doubled ARR to $2MM, with no outside capital. The 5-year-old company mentions being capital efficient in this release.
RESOURCES
► SEC's Office of the Advocate for Small Business Capital Formation and Atlanta Regional Office are partnering Oct. 24 with Morehouse College during homecoming week to host an event focusing on access to capital for entrepreneurs of color.
► TENNESSEE Startup activity is summarized in this October report on the SE region by Atlanta-based BIP Ventures (fka BIP Capital, Panoramic Ventures). (We'd welcome your comments via LinkedIn - Milt Capps)
► CENTER for Entrepreneurship and Economic Development (CEED) at Tennessee State University has more clients than are listed on their site as-of today. CEED is likely to be an expanding node within the MidTN entrepreneurial ecosystem to be reckoned with.
► AS TN GENERAL ASSEMBLY's convening draws nigh, we recall that the legislature's Life Science Caucus made promises to support the industry's advance. Not all those who signed-on in 2018 are still around: Document.
► NASHVILLE-based Cumberland CG says it's partnered with SF-based Chronicled on the MediLedger Project, "an initiative that builds blockchain-powered ecosystems and supply chain solutions." Release.
► DOE InnovationXLab Summit report says DOE has at least 1,219 technologies it believes are ready for commercialization, plus a set of nearly 38,000 patents from the past 20 years online.
► SPIRIT of Innovation Award winner is to be announced by Chattanooga Chamber of Commerce, Oct. 23.
► KANSAS CITY says it beat peer cities, including Nashville, in Tech job growth share, KCBJ, here. VNC
---
last edited 0913 19 Oct 2019