Today's Roundup: The Tenn | Next Awards | Women's Biz | RELODE raise | ViatorVR Win | VU entrepreneurship | Angel Tax Credit | Legal Hackers | Oaklyn Consulting | ORNL assists | Blockchain: Music | Dynamo
THE TENN Master Accelerator Program (LaunchTN), centered in Nashville, is taking startup applications through Sept. 30, for the 4th Cohort program, which runs Nov. 15, through March 31, 2017. Acceptances will be announced Oct. 19, LaunchTN said today. Details and metrics, right here.
Add: CHATTANOOGA-based Dynamo announced it has raised $18MM to fund its accelerator companies, TFP reports. Here's Venture Tennessee's earlier report on what was originally positioned as smaller play.
NEXT Awards, Nov. 15 at the Omni Hotel, probably is "the premiere Middle Tennessee awards event for entrepreneurial companies," as say the sponsors, Nashville Area Chamber of Commerce and Nashville Entrepreneur Center. Sure, some years the more adroit self-promoters have an edge in some categories. But, this year's competition may be the strongest in a long time (kudos! to the team here). Also, there's a gathering at the Entrepreneur Center to celebrate the finalists ahead of the big evening, Oct. 4. Here are the 2016 finalists. NEXT Awards Presenting Sponsor is Lipscomb University College of Business.

Headsup: A panel Oct. 4th at 11:30 a.m. on Music sector innovation with blockchain technology is now set at the Nashville Entrepreneur Center. This and other blockchain sessions -- including the Oct. 1-2 Hackathon -- will be detailed in the next day or two by VNC Sponsor BTC Media. (This in addition to the Oct. 3rd Distributed: Health conference at the Schermerhorn. You probably saw posts regarding Healthcare Entrepreneur Charlie Martin's views on the need to sharply disrupt Healthcare with tech and other forms of innovation.)
PATHWAY Women's Business Center in MetroCenter offers seminars, a luncheon event and more this week in Nashville -- covering raising capital, entrepreneurship coaching and more. Details here. Colocated with Pathway Lending.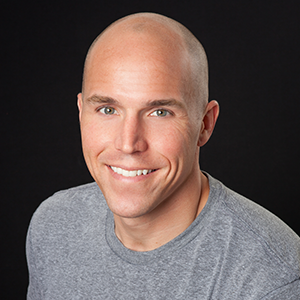 Matt Tant
RELODE, the Nashville referral and sourcing platform that supports crowd-sourcing of talent for the Healthcare sector, filed for a raise of $750K and had raised $150, as of Sept. 8. The startup is led by Co-founder and CEO Matthew Tant, who's a 2005 VU Peabody HOD grad. Joe Christopher, a long-time Healthstream techie, is cofounder. Update: In Nov. 2017, Relode announced further financing of undisclosed magnitude from Heritage Group, the Nashville growth-equity firm.
Forrest Pruitt
VIATOR VR, a startup using Virtual Reality to augment language instruction and founded by Bellhops Software Engineer Forrest Pruitt and Nicole Prebula in Chattanooga, emerged yesterday as Winner of 48-Hour Launch competition, which nets them $1,200 cash, space at Society of Work, as well as their earlier support from Mozilla Gigabit Community Fund. More on 48-hour results at the TFP and Chattanoogan, as well as CoLab.

Germaine Böer
VANDERBILT University and its Owen Graduate School of Management announced that Jack and Carolyn Long (both MBA 1983) have committed $1.5MM to the school to support a range of new entrepreneurship initiatives, including student entrepreneurship immersion-learning experiences, an unprecedented annual entrepreneurship conference, collaborations with the new Innovation Center on campus, and other programs and coursework development through the Owen GSM Center for Entrepreneurship, which is led by Prof. Emeritus Germain Böer. Release here.
TENNESSEE Angel Tax Credit Road Show presentations for accredited investors are seriatim: Sept. 19 through November 7 in Tri-Cities | Knoxville | Chattanooga | Jackson | Memphis | Nashville. The series is conducted by Launch Tennessee (Tennessee Technology Development Corporation), in the wake of passage of the Credit which provides startup investors an offset against Hall Income Tax obligations related to unearned income, which kicks-in in January. Total credits are capped, so move quickly. The scheduling is sure to move some Nashville investors to visit Tri-Cities.
► MUSIC City Legal Hackers, supported by the VU Law School Program on Legal Innovation, next meets Sept. 20 at VULS. Among agenda items: Planning a Legal Hackers Hackathon for 2017. Learn more here. Register here.
► ICYMI: Venture Notes roundup of September 8, 2016, right here.

Frank Williamson
OAKLYN Consulting, the Chattanooga-based business financial strategy firm chartered in May by Founder and Managing Partner Frank Williamson, announced Friday that Seth Faler, former director of corporate development and capital management at Unum Group, has joined Oaklyn as a consultant. The new firm helps clients prepare for raising growth capital, planning and financing succession, buying businesses and integrating operations, responding to offers to buy the company, balancing operating and capital-related risks, and communicating with investors, the company announced in August. Williamson hired Faler in 2006, while both were at Unum Group. Williamson spent 15 years at Unum in roles including chief for strategic planning and corporate development, and portfolio management. Williamson, 46, was most recently a managing partner at FourBridges Capital Advisors, a lower-middle-market M&A boutique, the chairman of which is LaunchTN CEO Charlie Brock. Williamson serves on the LaunchTN board and chairs that board's investor committee. Unum Group was reportedly a major participant in the State's TNInvestco program, which launched in 2009.
OAK RIDGE National Lab (ORNL) is now supporting 16 small companies striving to move their manufacturing, fuel cell, geothermal, and vehicle technologies closer to the marketplace, as a result of DOE's Small Business Vouchers (SBV) pilot program. Only Nano Elements Source is Tennessee-based, according to ORNL. Details here (round 1) and here (round 2). ORNL participating companies are getting a total of nearly $15MM in vouchers. VNC





.
---