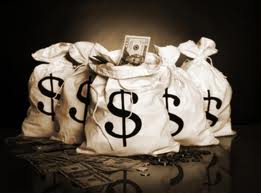 Today (30): Venostent | YouScience | LogicPlum | BoroTech | Blockchain | AffirmHealth | MindCare | Freightwaves | Parallon | Pharos | Innova | CresseyCo | Grabbr | 180Health | WillCo | IMAC | Arolucha | ICGLink | Punching | Trainer | GoNoodle | Crystal | OIA | DRS | DevDigital | SSB | GuyBrown | Nooga | HelloHome | LaunchTN

---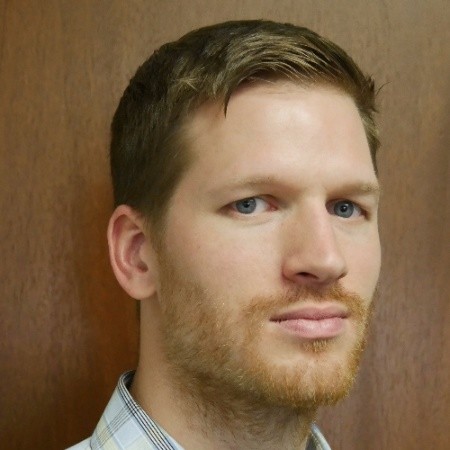 Timothy Boire PhD
(ANOTHER) ONE gets away: Their Vanderbilt University experiences gave them strong ties to Nashville, but they're moving their VENOSTENT startup to Houston, where they'll enter the Johnson&Johnson-backed J-Labs at Texas Medical Center. Co-founder Timothy Boire Phd, a 32-year-old native of Nashua, N.H., told VNC he hopes one day the company will again have a presence in Nashville, a city he loves. But, their first dilutive capital came from Dallas' fabled Health Wildcatters, which produced introductions to the folks in Houston, and the rest is history. The company's SelfWrap is an external stent designed to reduce failures at the vein-graft or vein-artery junction of dialysis patients. The company yesterday filed for its target $400K raise and Boire says most of the fresh $70K in so far has come from Angels in Texas. Of course, he'd still like to hear from Nashville investors. Also, Jim Monsor, founding head of the TN LifeScience Mentors Network, remains on Venostent's advisory board. Boire served a year as president of the LifeScience TN Academic Alliance, among other local ties. Co-founder Geoff Lucks also did a stint with Jumpstart Foundry.
Phil Hardin
► YOUSCIENCE plans another raise of $1.5MM, according to its filing yesterday. If the successful, the Nashville startup (VNC YouScience coverage here) will have raised nearly $20MM. John Ingram continues to be among the Angels involved. CEO: Phil Hardin. Crunchbase.

DAMIAN MINGLE, a very highly regarded data scientist with Nasdaq-listed R1 RCM's Intermedix unit here, and Bryan Huddleston, who was CEO of Nashville Technology Council until he resigned 16 months ago, are exploring creating a data-sciences software and services company. The company's filings for LogicPlum signal its interest in "software for use in spreadsheets, database management, data analysis, data mining, predictive data analysis, modeling and visual data transformation and analytics modeling and automation, data importing, data preparation and transformation, data mining model building, data model fitting and scoring, data model exporting; information technology consulting; server hosting; natural language generation..." The company also says it is "an Expert Automation and Augmentation Software company founded to use the latest technologies and processes in data science and machine learning. We augment the user's ability [to] consume, understand and analyze data for SaaS companies, businesses of all sizes and government entities. A professional, developer, business leader or software engineer is empowered to make better decisions to drive financial business outcomes with greater trust." Its trademark filing in January asserts this mark: LogicPlum because data can't speak for itself. TW: @logicplum Related site.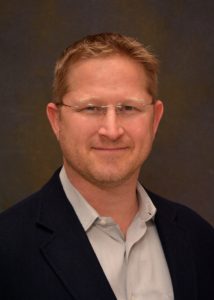 Jon Hoscheit
THE new-ish Mufreesboro (Tenn.) Technology Council, an initiative of founder Jon Hoscheit's for-profit Murfreesboro Data (dba Data Suites), will hold its MTSU Security Conference, May 15-16, on the Middle Tennessee State University campus. His co-founders are Matthew Haese and Chad Mullis. Mullis is MTSU's interim AVP for Technical Services. Haese is a tech consultant and serves as IT director for Franklin Road Baptist Church and Christian School. In 2014, the Rutherford County Chamber of Commerce considered creating a tech council analogous to the Nashville Technology Council, but that quickly evolved toward a workforce initiative, which continues.There are no formal ties between the Rutherford Chamber and Joscheit's initiative, though they are in communication. Hoscheit's counsel is Lodestone Legal Group in Cool Springs.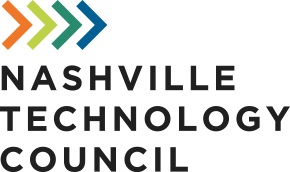 ► BLOCKCHAIN-SmartContracts legislation now before Gov. Haslam has made it this far partly because Nashville Technology Council weaponized its Comm-PA Director and newly registered lobbyist Alex Curtis and lobbyist Baylor Bone Swindell to help the Tennessee Blockchain Alliance. Outcome: TBA. VNC research suggests Curtis may be the first registered lobbyist in the history of NTC, which is led by CEO Brian Moyer. UPDATE: Gov. Haslam signed the bill into law yesterday, March 22.-Ed.
Mitch Evans
► STARTUP AffirmHealth reported raising another $169K. Company is led by CEO Mitch Evans. Filings indicate total-in could be $500K or so, thogh Crunchbase shows fewer dollars. Jumpstart Foundry is among stareholders. Earlier coverage here.
CAPITAL keeps flowing to Franklin-based MindCare Solutions, where the board's topped by Chairman Harry Jacobson, M.D. It's about a behavioral model of care and telemedicine. CEO: Peter Ambrose PhD.
► FREIGHTWAVES (Transrisk) of Chattanooga has raised nearly $3.4MM, according to its March 14 filing. Read our depth coverage here. Related: KENCO is latest to join closely allied TN-based Blockchain Transportation Alliance.
► HCA sub and RCM player Parallon announced Cerner will deliver Parallon's patient eligibility and advocacy, early-out and bad debt services to certain Cerner. Release here.
► NASHVILLE- and Dallas-based Pharos Capital announced acquiring Horizon Oncology of Lafayette, Ind, and the appointment of Wes Chapman as CEO. Results: Verdi Oncology Inc. will focus on aggregating high-quality oncology practices. The investment came from from Pharos III. The firm has $641MM PE/AUM overall. Release here.
► INNOVA Memphis just led a $1.1MM round for Pittsburgh, Pa.-based Skyciscion, a drone- and data-driven agtech play that helps growers surveil and target support for crops, to improve yields and quality. CEO: Brendan Carroll. Forbes.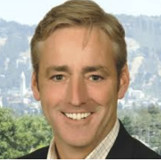 Cressey's Andy Hurd
► Chicago- and Nashville based Cressey & Co. LP announced naming Chicago-based Andy Hurd an Operating Partners, with a charge to drive healthcare IT investment in high-caliber businesses. Hurd has worn the CEO hat for Epocrates, MedeAnalytics and CareFx, and served in other key roles with WebMD and others. Release here. Hurd earned a bachelor's in business at Northern Arizona University, where he also captained the Lumberjacks basketball team.

► FRANKLIN-based Grabbr (fka Bookgrabbr) announced in 4Q2017 its plans for a $1MM cap raise, which may still be open. A $3MM-ish Series A might still be in prospect. Here's our earlier depth report on the company led by David Dunham. The company's 9-person advisory board includes 7-Eleven exec David Beach, e-CancerCare EVP Stuart Bitting and a half-dozen others.
► 180 HEALTH Partners of Brentwood raised $8MM Series B capital, in a round led by NYC-based Spring Mountain Capital. Also aboard were Frist Cressey Ventures, Resolute Venture Partners and Altitude Ventures. BusinessWilliamson March 10 story here. Release here.
► EC in Williamson County? It's just a notion, but Belmont University's recently announced purchase of O'More College of Design in Franklin produced ideas for use of the property, including the notion of the historic site becoming home to an entrepreneur center serving the city and county. Related FHP coverage.
► HEALTH: Jeff Ervin of IMAC Regeneration Centers has raised $1.7MM toward a $2MM goal, he reports. Background here.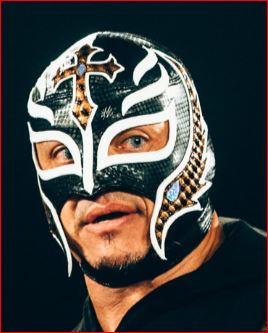 Arolucha
► WRESTLING for investment: Franklin-based Arolucha Inc., which produces Mexico-styled Lucha Libre events, filed with the SEC to raise up to $1.07MM. Its WeFunder.com page says the company's current offering has a $9.48MM pre-money valuation and it has raised nearly $441.7K since October 2017. Its Risk statement says that as of Dec. 28, 2017, it had generated no revenue.
► BYRON Fanning is the new CEO of Brentwood web development and hosting company ICGLink, founded by Jack Massari, who has now retired.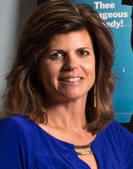 Amanda Cecconi
► STRATEGIC C-suite Marketing advisor Amanda Cecconi, who has served a number of local fintech and healthtech startups, is profiled in this story for BusinessWilliamson, which recently launched.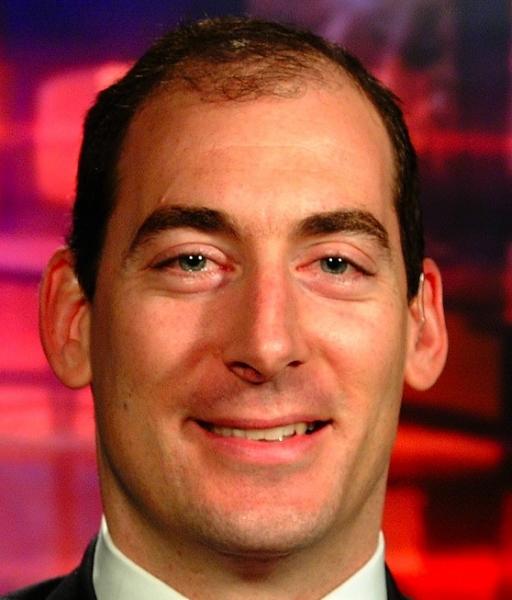 David Trainer
► VALUATION of your startup? It's never to early to wonder. This Business Williamson story on New Constructs and fintech entrepreneur David Trainer's focus on publicly held companies' return on invested capital (ROIC) may prod your thinking. Earlier VNC Trainer coverage here.
► NASHVILLE'S GoNoodle, a kids media/tech company with a lengthy provenance, announced long-time CEO Scott McQuigg has been succeeded by KC Estenson, the former SVP/GM of CNN Digital. Estenson LinkedIn. McQuigg LinkedIn. Previous VNC coverage here. Release here.
► CRYSTAL Projects Inc. of Nashville and Boston recently raised a $5MM Series B and, according to Crunchbase, has raised $7.4MM to date. In the deal: Birchmere, Salesforce, Hubspot and others. Company says its technology "analyzes public data to tell you how you can expect any given person to behave, how he or she wants to be spoken to, and perhaps more importantly, what you can expect your relationship to be like." CEO: Drew D'Agostino.
► OUTPATIENT Imaging Associates (OIA) in Franklin was acquired by ICV Partners, on undisclosed terms. CEO: Cannon King. Company previously held by former CEO Frank Kyle and by MedCare Investment Funds, a family office of James Kleininger MD. Related release.
► Franklin-based Digital Reasoning Systems, founded in Virginia 18 years ago, has raised at least $30MM of a planned $50MM raise, led by BNP Paribas. The company is led by CEO Brett Jackson. Related coverage. Release here.
► ONSOMBLE relied heavily on Nashville's DevDigital for platform development, according to this release. OnSomble offers a learning platform for healthcare employers, announced a partnership with Louisville-based Galen Center for Professional Development. Previous VNC note. Crunchbase. CEO: Enderson Miranda. SEC records.
Jay Graves
SERIAL DATA entrepreneur Jay Graves of Nashville -- probably better known locally from his days leading SmartDM and selling it to Acxiom -- has led the Nashville office of Greenwood Village-based SSB Consulting Group since 2012. SSB is a business intelligence solutions provider. SSB recently took its first P/E capital from Strattam (Austin, SFO). Graves' LinkedIn shows he is also a member of the board of Austin-based Alereon, which offers wireless solutions that will ultimately help consumers link streams from their HDTVs from other devices.
► BRENTWOOD-based Guy Brown announced the release of its Office Direct e-commerce platform for the B2B market nationwide. CEO: Tera Vazquez. We find no record of the 21-year-old company having taken any equity capital. Related early Guy Brown story.
► CHATTANOOGA Innovation District assesses whether more specialized incubators and accelerators are needed, as part of city's wide-ranging study and action plan. Details here.
► MEMPHIS real-estate technology startup HelloHome rebranded (fka FrontDoor) and is led by Jessica Buffington, a former R/E Broker. Crunchbase numbers suggest they're sparing in use of capital. Its convertible in 2016 may be harbinger.
► REVV GRANTS? There might soon be opportunities for entrepreneurial companies to participate in a grant or voucher program under the State of Tennessee REVV initiative, by which corporate teams can work with Oak Ridge National Lab and University of Tennessee experts on projects involving manufacturing innovation. Until the last bell in the General Assembly and the final stroke of Gov. Bill Haslam's pen on the FY19 budget, which contains this proposal, no one will know. Tennessee Technology Development Corporation, dba Launch Tennessee, expects to become party to the program that was run previously by ORNL and the University of Tennessee Office of Research. REVV Program Administrator Jeff Cornett, who operates mainly from an ORNL office within EPB (the Chattanooga electric utility), said he remains very much in-the-loop and working on confidential projects. Both he and LaunchTN VP Chief Program Officer Jill Van Beke told VNC that go-forward programs details will not be finalized until after the budget is signed. Previous criteria here. Potentially synergistic program TennSmart program here. 2016 Comments on REVV ties to Chattanooga area partners here.
.last edited 25 March 2018 0810
---