TODAY: TNInvestco | Commercialization | NTC Hour of Code | LaunchTN | Women in Finance | Artist Growth | Montgomery | VU Blockchain | Byron Smith | Shockwave | Policy | Open Meetings
---
TNINVESTCO, Tennessee's $200MM program to spur capital formation in the venture sector through 10 new funds, was recently battered by the State Comptroller's opinion that the State is not likely to see gains from the program contemplated by the program advocates. The Comptroller's assessment dealt with administrative and performance metrics, but did not involve a full economic impact assessment. Meanwhile, in Alabama, Venture Nashville learned that University of Tennessee economist Matthew Murray PhD is on the team assessing that state's analogous CAPCO initiative and other programs, under a Department of Revenue contract. Among questions Alabama is asking is "how to estimate the [CAPCO] tax incentive's net impact on the local and state economy, including how to estimate the extent to which the tax incentive influenced business decisions." A version of one State RFP on the subject is here. TNInvestco coverage.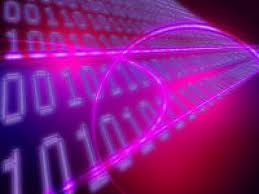 ► TENNESSEE-based research universities and Oak Ridge NL might want to take a look at proposals calling for them to be rated more stringently with respect to their actual contributions to tech transfer and commercialization and entrepreneurship, just two among scores of recommendations for the next U.S. President from the Information Technology & Innovation Foundation (ITIF).
NASHVILLE Technology Council's website says it will partner with local Techies to provide IT tutoring during Computer Science Week, Dec. 5-11, in conjunction with the global Hour of Code event, backed by Code.org. Kickoff tomorrow at NTC.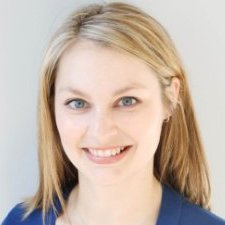 Jen Kay
► Jen Allen Kay, former COO of Berlin, Germany-based Kweak.ly, is joining as head of communications for Launch Tennessee (TTDC). Kweak.ly CEO Ekow Yankah told VNC he recruited Kay to help stand-up Kweak.ly, a rich-messaging platform carved-out of Germany-based iLoveVideo.TV. Kay is a University of Tennessee alumna with prior experience with Turner Broadcasting, Hearst Digital and Rodale, as well as the Lewisburg (Tenn.) Tribune. Her LinkedIn is here.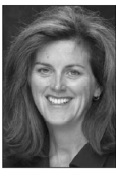 Cunningham
► MAURA Cunningham, the Nashville-based founder and executive director of Rock The Street, Wall Street, said in a release earlier this month, "The number of women in the financial services pipeline and in leadership positions continues to stagnate. We can't stay in our silos. Corporations aiming to get more women and minorities in the financial services industry must create a consortium or syndicate to increase their numbers." She emphasized that women and allied activists, alone, "cannot move the needle on this issue without partnerships with industry leaders." The group's programs "inspire, educate, and equip girls with the skills to succeed financially throughout their lives and potentially pursue a career in finance. Girls learn about savings and investment, the capital markets and their role in maintaining the welfare of the economy, while simultaneously helping them see the real world application of the math content they learn in the classroom." Companies now supporting the nonprofit.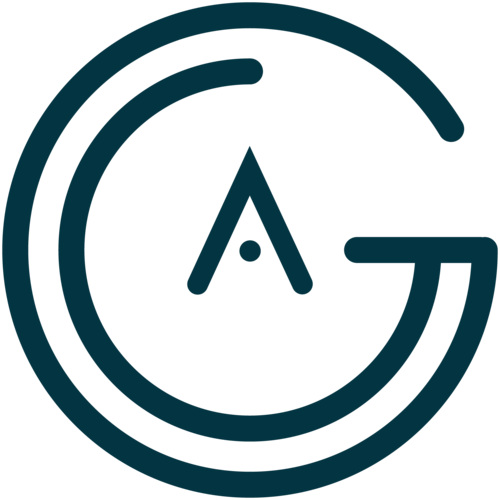 ACTION Alignment (dba Artist Growth) filed with the SEC earlier this month, updating a $3MM raise. Founder/CEO Matt Urmy has declined comment, for now. Notably, two people associated with the company's most recent previous filings -- entrepreneur Mark Montgomery and now-Splitsecnd COO Josh Bowling -- are not shown on this month's report.
(More) Meanwhile, Mark Montgomery's blog suggests he'll be returning in 2017 "with a vengeance" and he has previously signaled he'd like to run a MusicBiz incubator of some sort. He apparently still holds interests in the spacious Ink Building on Ewing and in Ex Mero Motu, a music-production studio. His agency FLOthinkery (FLO Co.) has been based in the Ink Building. Montgomery told VNC Nov. 8 that Gavin Ivester, who had taken the helm of FLO in late 2015, "is no longer with FLO and we will not be commenting on press inquires for the foreseeable future." Ivester has not yet responded to VNC inquiries.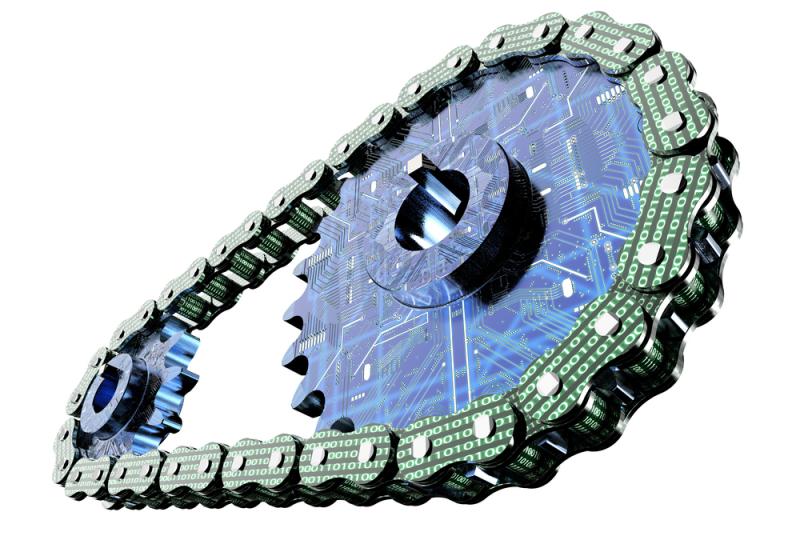 BLOCKCHAIN technology is being scrutinized within Vanderbilt University. Researchers and educators in Vanderbilt University's Computer Science, Engineering Management, and Biomedical Informatics units are collaborating on internally and externally funded projects to explore state-of-the-art methods, platforms, and tools associated with blockchain technologies, and to develop and apply prototype apps "that help to separate hype from reality on this topic," VNC learned from VU School of Engineering's Prof. Douglas Schmidt PhD, associate chair of Electrical Engineering and Computer Science. "Blockchains are a promising technology for providing 'transactions as a service' (Taas), which may be useful in a range of domains, including healthcare, transactive energy, and the law." Schmidt said prototype apps are being development with industry partners. "Example apps they are exploring include applying blockchain technologies to manage geo-located liquid workforces that remotely monitor the safety and operations of novel sources of power, including solar, wind and natural gas, as well as help economically disadvantaged individuals bridge the digital divide to obtain better guidance on medical and legal matters." Biomedial Informatics Research Fellow and Assoc. Prof. You Chen PhD added that blockchain's potential in securing health-related data could prove very important for "promotion of citizen science and precision medicine." Other Venture Nashville blockchain coverage here.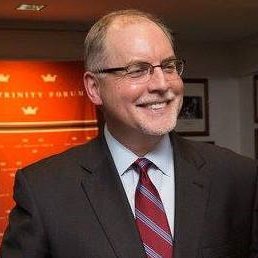 Byron Smith
BYRON Smith, a principal in Nashville-based Mountain Group Capital, serves on the board of the AgTech Accelerator, a Research Triangle Park-based biotech unit backed by Accelerator Corp. of Seattle/NewYork. MGC Principal Joe Cook Jr. is a board observer. Smith's LinkedIn.
SHOCKWAVE Motors, the novel electric-roadster company based in Russellville, Tenn., recently advised it's accepting refundable $750 vehicle order reservations deposits, VTC's previous story here and reservations here.

Rosemarie Hill
► ATTORNEY Rosemarie Hill of Chambliss Bahner in Chattanooga points-out that the forthcoming Lame Duck Sessions of Congress could see further action on legislation aimed at helping startups recruit and retain talent by alleviating untimely tax obligations on cash-strapped team members. The Empowering Employees through Stock Ownership Act (EESO), passed in the House (HR5719), but its Senate companion bill has not moved since arriving their in late September. (However, some policy changes from pre-Election 2016 are locked into place: A year ago, the President signed law changing the impact of the R&D Tax Credit, allowing startups, for example, to offset the R&D credit against payroll taxes, when taxable income is scant. Details.)

LAUNCH Tennessee's CEO Charlie Brock, responding to a Venture Nashville request, confirmed the organization (officially Tennessee Technology Development Corporation, TTDC) has determined that meetings of its full board of directors and meetings of its committees are open to newsmedia. VNC


. lasted edited 0754 30 nov 16
---