TODAY: 3686 | Whisper | Capital | Vision | CopyAI | Inno | Galileo | Solo | Relatient | RediVet | PrePaid | Qler | Heritage | Piermont | Maybe | NX | Radian | TrakRef | IntelSys | Converge | Untitled | Smart | Noro | VRH | Evi | Mascots | Summe | Wine | Praxis | Resources
---
36|86 FESTIVAL by Launch Tennessee has been scrubbed for 2021 due to the pandemic, and is to be rescheduled in 2022. The announcement appears on the LaunchTN site here. LaunchTN is the Tennessee Technology Development Corp. (TTDC). Other LaunchTN (TTDC) coverage here.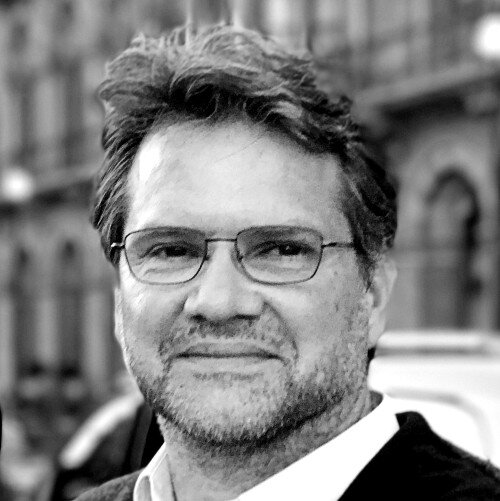 Mark Moore
VC-BACKED fledgling Whisper Aero Inc. this week announced its operations and future headquarters are to be located in Crossville (Cumberland County.). Former NASA engineer Mark Moore PhD is Whisper's founder and an alumnus of Georgia Tech and Stanford University. Moore's LinkedIn profile already shows Crossville as homebase. The year-old company is developing electric thrusters for drones, aircraft and electric vertical takeoff and landing (eVTOL) craft, for use in aerospace, industrial and consumer applications. It projects creating by 2026 nearly 50 jobs associated with its Tennessee headquarters. TechCrunch recently reported Whisper had just exited stealth mode, with products projects to various markets in 2023-24. ECD press release here. The company has attracted at least $7.5MM investment from backers including Lux Capital, Abstract Ventures, Menlo Ventures, Kindred Ventures, Levitate Capital, Connor Capital, and Robert Downey Jr.'s FootPrint Coalition Ventures, according to various sources online. Whisper hiring is under way for engineers, technical specialists, and technicians via this website, where the company lists its 11 Core Values. The company's attorneys include Fenwick & West LLP, in Mountain View.

CAPITAL EDGE: Knoxville advisors and advocates have in recent months been pressing the case for more imported and locally controlled investment capital for the Eastate: Knoxville Chamber's "Capital Access Redefined" report and Aug. 24 event registration are here; Techstars' East TN regional appraisal here; and, an argument for avoiding "historical inequities" in regional capital formation in Tennessee by disbursing State of Tennessee capital resources -- e.g., the forthcoming federal SSBCI funds -- on a geographic basis is presented by VC Grady Vanderhoofven via PYA-powered Teknovation, which is published by Tom Ballard, a regional economic-development advocate and an emeritus director of Launch Tennessee (Tennessee Technology Development Corporation).
► CHATTANOOGA-based Vision Fund II, which seems to be an affiliate of Vision Hospitality Group, has raised nearly $26MM of its planned $100MM fund. An earlier filing for this Fund was filed by Andrew Hibbard, Vision Hospitality's SVP-Finanance and Investment. That company's hospitalilty offerings are affiliated with Hilton, Marriott and Intercontinental brands.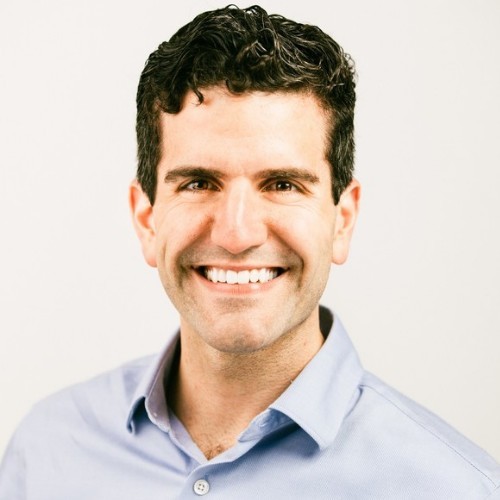 Paul Yacoubian
► MEMPHIS-based CopyAI Inc., led by Paul Yacoubian, filed July 26 on completion of its nearly $14MM raise. The company says that with its "automated creativity," users can write marcom copy for any product or audience within seconds. Yacoubian's "build in public" threads on Twitter show user-base momentum. Looks like investors now include Zach DeWitt of Wing Venture Capital. Co-Founder Chris Lu is in San Mateo. It formally launched on ProductHunt six months ago. Yacoubian, a Rhodes College grad, was once a board chair of GrowMemphis. Crunchbase says that just a few months ago CopyAI had raised about $2.9MM, with investors reportedly including Craft Ventures, Sequoia Capital, Atelier Ventures and others. The company was formed in 2020.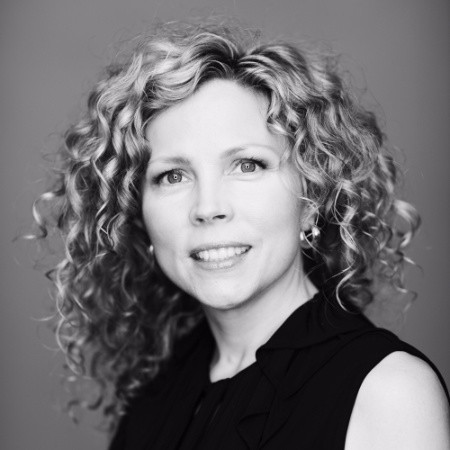 Shannon Eubanks
► THE FRANKLIN (Tenn.) Innovation Center's new tenants, all chartered one to three years ago, include RxThat Inc., which, according to Crunchbase, has raised $1.7MM capital and offers a tech platform enabling consumer pharma price discovery, based near Denver and represented here by Chief Growth Officer Shannon Eubanks; Tetra Hearing (locally based Soundtrack Outdoors LLC, focused on hunting and hearing protection), led by Bill Dickinson; and, Trace FemCare, led by Claire Crunk, according to Nick Biniker of the center's sponsor, Williamson Inc., the entrepreneurship and economic-development nonprofit led by Matt Largen. Related VNC Willco coverage here.
Mark Claypool
► GALILEO EDUCATION INC. of Nashville filed this week for a $3MM raise, showing about $1MM in. Those associated with the filing included Mark Claypool, John McLaughlin, John Bergstrom. The company is to open its first campus -- Galileo Preparatory Academy -- in 2022, in nearby Franklin. Claypool previously created Educational Services of America, now known as ChanceLight. VNC research indicates Claypool is joined in the venture by Ed-sector and other investment veterans John McLaughlin (Galileo chairman), John Bergstrom, Michael Moe (founder-ceo of GSV), and Tim Nicholson (who co-founded Educational Services with Claypool, and has been a director with, e.g., Behavioral Innovations, a Dallas firm previously backed by Chicago- and Nashville-based Shore Capital Partners). Related release here.
Barron Solomon
NASHVILLE-based Solo Music Inc., a Music marketplace business led by CEO Barron Solomon, filed this week to say it aims to raise another $20MM to complement its $525K in, so far. The company say it aims to supports artists, agencies, labels, and publishing companies use blockchains, NFTs and other digital assets to create revenue streams, fan-artist engagement, and more. Separately, Solomon and Tillman Holloway are partners in the previously announced Register social club, which opened briefly last fall before suspending operations temporarily due to the pandemic; and, in an energy-efficiency consulting company.
► RELATIENT INC., an alumnus of Jim Sohr's Powered Health incubator in Nashville, simultaneously announced raising $100MM from incumbent Brighton Park Capital (Greenwich) and plans to merge with a techie Radix Health, bulking-up its patient access and engagement platform. CEO: Michelle Perry MBA. Today's release here. Earlier release on Brighton's initial investment here. Brighton Principal Sam Kentor is a Relatient board member.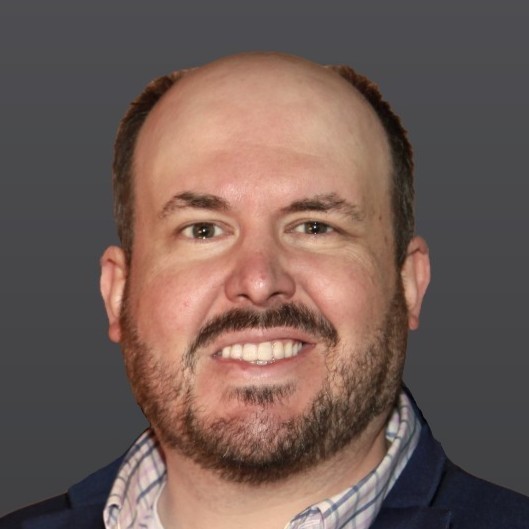 Landon Lawson
MARTIN VENTURES is helping fund biz-expansion plans for Dallas-based ReadiVet Management Corp. (RDV VSO Inc.), an in-home veterinarian care provider led by Founder-CEO Landon Lawson. VNC research shows Lawson was once chief development officer for Resolute Health, then the New Braunfels-based subsidiary of Vanguard Health Systems. Vanguard, of course, was founded by serial entrepreneur Charlie Martin, who is also creator of Martin Ventures. Lawson is a Martin nephew. MV participated in ReadiVet's recent $2.5MM Series A (release), which was led by Atlanta Seed Company. In 2018, MV made a Seed investment in ReadiVet. Other investors in the A-round include Jemison Capital (Jemison Investment Company, a Birmingham family office). With the Series A investment, MV's Jordan Lipson joins the ReadiVet board. VNC research indicates a ReadiVet Series B raise is not likely before 1Q 2022. MV also backs San Antonio-based Wellvana, a clinically integrated model for providing needed infrastructure to enable the collaboration of independent medical providers. Earlier Martin Ventures coverage here.
► FINTECH: Nashville-based Cameron Newton of Relevance Ventures is aboard a $7MM raise by Birmingham-based Prepaid2Cash, which enables redemption of network-branded prepaid cards. Crunchbase says Series A investors also included Benson Capital (the Toronto-based lead of the A-round), Alabama Futures Fund, Redhawk Advisory (VC). Prepaid2Cash site here. Earlier related release here.
► RELEVANCE Ventures also bought a piece of QLER Telehealth, Reston, Va. The startup said its $7.4MM Series B was led by MedEquity Capital, with Relevance alongside. Release here. Earlier Relevance coverage here.
► Heritage Group in Nashville led a $30MM raise for Phoenix-based Connections Health Solutions, which operations in the behavioral healthcare space. Release here. Earlier Heritage coverage here.
► BANKS intersecting with fintech: Piermont Investors LLC, Birmingham, filed for a roughly $10MM raise, showing Sam Haskell as principal of managing member Colarion LLC, a financial services sector RIA. VNC research suggests Colarion focuses on community and neobanks. Our research indicates this raise is related to investment in NYC-based Piermont Bank.

► FINTECH: Maybe Finance of Birmingham passed its $1MM target, according to Republic's CF platform. More in our earlier note here.
► LIFESCI investor David Adair MD of Chattanooga is among those associated with a filing today for a $6MM raise for NX Prenatal, which is a spinout of NX Pharmagen, as we reported in 2020. Previous NX Prenatal notes here.
► TENNESSEANS associated with a filing for a roughly $7MM raise for Wisconsin-based Radian IoT Inc. include Co-founder Parker Stair and Bobby Gaylor (a former Miller Energy exec), according to Radian's recent SEC filing. Radian is led by Joe Czarnecky of Milwaukee. VNC research shows that Czarnecky was once an EVP of Nashville-based Edgenet, which sold in 2019 to Chicago-based Gladson.
► TRAKREF INC., the Nashville-based company that provides a software platform for management of refrigerant gases, has reported raising $400K under the leadership of Ted Atwood, and backed by directors that include serial fintech entreprenuer Ed Braswell. A predecessor company was founded more than a decade ago, according to Crunchbase, which shows TrakRef, per se, having previously raised $1.3MM. We last reported on TrakRef in 2018 here.
Tim Darrah
► ENTREPRENEUR and Vanderbilt PhD candidate Timothy "Tim" Darrah, founder of Intelligent Systems, has won a Stage 2 grant from VentureWell, a partnership that encourage campus-spawned innovation. Darrah's company uses real-time performance tracking and predictive analytics to protect communities and properties from experiencing poor indoor air quality. Darrah is a research assistant in the Institute of Software Integrated Systems (ISIS) at VU School of Engineering. Darrah is a U.S. Army veteran. VNC's previous coverage of Darrah and Intelligent Systems is here.
► CONVERGENCE Value Partners Fund I, associated with Worthington Capital Management in Memphis, reported raising a nearly $26MM private-equity fund.
► STEVEN HUEY filed for a $1.5MM raise for Untitled Holding, a Louisville-area data and tech transformation services company he co-founded in Louisville. The serial tech entrepreneur is also founder of TYP64 Acquisition Holding Company LLC, which is styled as a "venture studio." Earlier this year, TYP64 began doing business as Dealer Trade Network Holdco LLC, reflecting its first growth investment in startup Dealer Trade Network, recently executed. Louisville-based Dealer Trade Network is led by Managing Director David Kohn. Huey is also co-founder, director and acting CEO of Capture Higher Ed, which offers postsecondary institutions an array of student-recruitment applications. Capture is backed by Progress Ventures (Boston), according to Crunchbase.
► AGTECH: Smart Farm Systems of Nicholasville, Ky., is raising $100K in debt to advance its wireless network and equipment and soil-monitoring system for farmers. It previously recruited about $3.4MM in financing, with Kentucky's Mammoth View VC (KSTC affiliate) an early backer. See more details here.
► HEALTHTECH: Thanks largely to Atlanta-based Noro-Moseley's recent bet, Cariloop's caregiver support platform has since inception attracted more than $24MM in outside capital, including its recently completed Series A of $15MM, led by N-M. Also in the mix: KCRise Fund, Revolution's Rise of the Rest Seed Fund, Patterson Thoma Family Office, MPK Equity Partners, 1843 Capital, among others. Release here. Some earlier SEC filings here.
► NOAH ROBINSON'S Very Real Help startup filed to raise up to $1MM via a SeedInvest CF platform. Founder's LinkedIn here. Our previous related post on VRH is here.
► EVIDENCECARE, Nashville, announced its acquisition on undisclosed terms of Nashville-based Healthcare Value Analytics, which is focused on cost transparency tools for physicians. Earlier EvidenceCare notes and stories here.
► MANGLED MASCOTS LLC, based in Mt. Juliet, has created Sports-themed and team-branded chew toys for our dogs, and their CF raise targets as much as $1MM. Founder and Principal Exec is Keith Gober.
► CHAD SUMME is manager of Covington, Ky.-based eGateway Capital LLC. He is also shown on a recently completed $10MM raise for eGateway CM-80A Syndicate LLC. Among his other boundary-spanning roles in the Cincinnati Metro area, he's also a board member of CincyTech, a VC/PE firm, according to his LinkedIn.
► HOSPITALITY: Birmingham won over Atlanta as the chosen headquarters for startup WineView, which offers an AR-enhanced app to help consumers choose wines. The native Alabama company recently raised $275K. Gary Campbell is CEO and Angela Craine, COO. Related local coverage here.
► PRAXIS TECH, led by Michael Shipman in Collierville, recently filed for a $500K raise, with the filing done by Baker Donelson attorney Emily Strack. Earlier Praxis filing in our Aug. 2, 2020, note here.
RESOURCES
► CHATTANOOGA Startup Week is currently scheduled for Oct. 18-22, The Company Lab (Co.Lab) announced this week. The City and its home Hamilton County were recently named a Digital Inclusion Trailblazer by NDIA. Partial listing of previous VNC's CoLab coverage here.
► KNOXVILLE's Innov865 Week and Startup Day is currently scheduled for Oct. 4-8, details.
► XLERATE HEALTH, Louisville, announced seven new members of its 2021 cohort of health, wellness and healthtech companies, and updated progress among accelerator alumni, release here. The cohort's virtual demo day is Oct. 28, details here.
► VANDERBILT University rises in the ranks of global universities granted utility patents, while VU CTTC facilitated nearly 100 licensing transactions, evaluated 168 invention disclosures, supported 33 investor pitches and 5 startup opportunities. More VU details here. A sample of broad VNC commercialization coverage here.

► The Appalachian Regional Commission (ARC) will hold a virtual conference titled "Appalachia Envisioned: A New Era of Opportunity" on October 6. At that time, the state and federally funded ARC will unveil its new strategic plan for investment in the Appalachian region. Read more about ARC planning here.
► See previous editions of Venture Notes here ... and all stories in reverse-chron order here. VNC
. last edited 0945 19 August 2021
---