. TODAY: DRS | Rock | Claritas | SIG | LeMond | Chest | Praxis | EPI | Bento | LFP | Atalo | RTSWS | Jones | BA | Case | PE | RD | Data | GIFs
---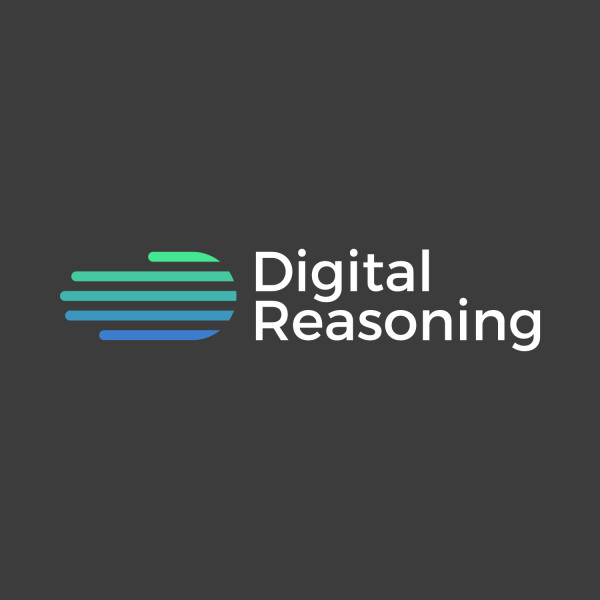 ► DIGITAL Reasoning Systems' board recently designed and approved an M&A process that could if fully implemented, among other possible outcomes, end in the sale of controlling interest in Cool Springs-based DRS, according to sources for this story. Management incentives associated with the process were apparently also laid out, as well as a modicum of additional financing. Lest it go unsaid here, neither design nor activation of a process makes consummation of a deal fait accompli. In April, VNC reported Brook Hazelton had joined as president and as co-CEO with Co-founder Tim Estes. The most recent solo CEO at the DRS helm was Brett Jackson, who left the payroll 18 months ago. As VNC reported in March, DRS is believed to have raised north of $134MM capital and is most recently reported to have secured $20MM in senior debt from Mid-Cap Financial (managed by Apollo Capital Management). Its remaining investors include Nashville-based HCA. Its Its leading investors are currently believed to include Standard Chartered, BNP Paribas, and Cristobal Conde. Other investors have at successive stages over the years included Barclays, Square Capital, Goldman Sachs, Nasdaq, Lemhi Ventures, Partnership Fund for New York City, inQtel, and others. updated 5:13pm: A DRS representative said the company wouldn't comment. DRS was founded in Virginia in 2000 and has in recent years been believed by many to have raised more venture capital than any other Tennessee-based digital venture. (On that basis, many would rank Chattanooga-based FreightWaves second, currently.) VNC's previous DRS coverage here.
Brian Fox
► BO BARTHOLOMEW and Brian Fox recently filed for a $2MM raise ($1.3MM in) for Rockmont IV SPV, targeting the healthcare sector, with 24 then on the cap table. The attorney on the SPV's recent registration (and on related recent registrations) is Beth Moore at SRVH (Sherrard Roe). Fox is VP of strategic partnerships with Thomson Reuters (following his previously reported sale of Confirmation Capital). Previous Fox coverage here. Bartholomew, a serial entrepreneur, is chairman of Healthcare Value Analytics.

► THERESA SEXTON, partner in Nashville's Claritas Capital, is onboard with a Claritas Opportunity Fund bet in a $5MM round (done). Issuer: Oasis Group Holdings, represented by Jennifer Leroux, et al. Oasis is parent of Oasis Marinas, Snag-A-Slip and Marinalife. We previously reported on this Claritas portfolio interest in 2017 here. Separately, Claritas Private Credit Fund LP filed on completion of its $8MM raise.

► MEMPHIS/NYC - The $110MM capital raise filed July 20 by SIG Parent Holdings followed by a few weeks BBH Capital Partners' June 30 announcement it had completed a majority recapitalization of Sunstar Insurance Group, LLC (Sunstar). Both Sunstar founder David Bowlin Sr. and son Bowlin Jr. were on the SEC filing.
► LEMOND BICYCLES, Oak Ridge, filed in July for a $4.6MM raise, with $2MM in, showing Tour de France Winner Gregory LeMond as founder-CEO of LeMond Companies LLC, parent of LeMond Bicycles and LeMond Carbon (fka LeMond Composites). Bike Retailer reported LeMond Companies has raised $18.6MM since inception in 2016. The OakRidger reported LeMond is raising a Series A for LeMond Carbon. Related Bicycle Retailer story here. OakRidger story here. LeMond's son, Geoffrey, is also involved in the companies.
►CHATTANOOGA - Chestnut Opportunity Zone fund raises $3.3MM. SEC filing here.
► PRAXIS TECH Inc., Collierville, reported raising $100K debt, with Michael Shipman listed as lead exec. Baker Donelson attorney Nathan Simpson filed the form D.
► SIXTEEN early-stage companies -- including four from Memphis and one from Nashville -- presented at culmination of 'pre-accelerator' event in Memphis, conducted by StartCo, Zeroto510, and Epimemphis. Due to the pandemic, the event was designed as a bridge to future on-site training. The companies' offerings spanned medical devices, safety technology, pharma track-and-trace and more. The rundown's here.
► LIFESTYLE short- or long-stay hotel BentoLiving in Nashville's Chestnut Hill neighborhood -- midway between Trevecca and The Gulch -- is solely funded by designer-entrepreneur Justin Koziol (New York State), though he does not aim to have equity in every flex-stay facility he helps develop. His representative told Venture Nashville that Koziol acknowledges may at some point turn to outside capital to expand his design, interior-systems and concierge services company's geographic footprint. Koziol's LinkedIn preface explains it well.
► LANDFUND PARTNERS execs Chris Morris (Nashville) and John Farris (Lexington, Ky.), who are focused on row-crop land investments in our region, filed for a $10MM raise for LFP Opportunity Fund LP, showing $4M in.
► ATALO HOLDINGS (AVF CBD LLC), a Winchester, Ky., ag-biotech startup focused on hemp production, filed for bankruptcy protection, according to HempToday. Its assets were subsequently bought Old Hickory, Tenn.-based Entoura. Related Entoura release here. Entoura Principal-CEO: Kevin Murray, also president of Pilgrim Financial Consultants.
PEOPLE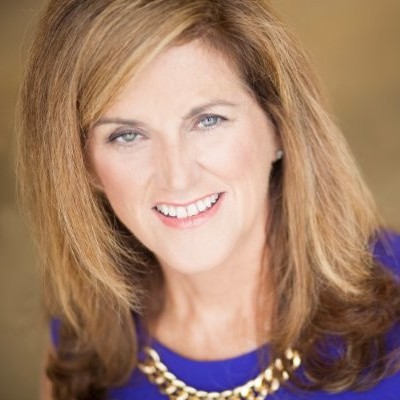 Maura Cunningham
► MAURA CUNNINGHAM, founder-CEO of Rock the Street, Wall Street, a financial and investment literacy program seeking to interest diverse high school girls in careers in finance, announced that its new Waddell & Reed sponsorship means that RTSWS now has programs in 35 high schools across 18 cities. Release here. Cunningham LinkedIn here.
► CHRYSALIS VENTURES Co-founder David Jones Jr. recently told The Lane Report's Mark Green that healthcare communications for care coordination and education technology for distance learning and training are among Chrysalis's current emphases. With the lifecycles of its three earlier funds completed, Chrysalis principals are investing from a pool of friends and family capital, ahead of raising a fourth fund, Jones said. He lamented what he describes as regular loss of entrepreneurial talent to Florida, Tennessee and Texas due to Kentucky's capital-gains taxation (particularly important for individuals with gains from successful exits); and, he suggests less complaining about the availability of startup capital and more emphasis on innovation across business stages. Most important ingredient for Louisville -- improving education in local public schools.
► ASHOGI LLC -- Michael McDonald, who earned his PhD in finance at Haslam College of Business at the University of Tennessee, told Venture Nashville his recently formed company's marketing platform is designed to help innovators and businesses identify SBIR grants, government procurement and RFPs, and B2B commercialization or marketing opportunities. Ashogi has marketing and digital-media staff in the Knoxville area, among a total seven people associated with the venture. McDonald himself is tenured faculty at Fairfield University, in Connecticut. The firm is now Wyoming-registered, but will soon be registered in Tennessee and will have presence in Maryville. He and his family will remain based in Fairfield, where he's also a partner in Morning Investments, an advisory and family office funds manager. Recent press release here.
► ERIK SEIDEL MBA ME has been named SVP for corporate development (including M&A) for Bridgestone Americas. His LinkedIn here. He is to be succeeded in his previous role as president for U.S. consumer replacement tire business by Mirella Cielo. MTD story here.
RESOURCES
► Steve Case - Opinion -The Washington Post - What Congress should do to support entrepreneurship in Covid19 era, right here.
► ROEBLING Capital Partners, a recently formed private equity firm in Kentucky, invests $1MM-$4MM in privately held companies. Keith Carlson is CEO and managing partner, and retains his role as a director of VonLehman CPA & Advisory. Noted investors include William Butler, chairman, Corporex Cos.; and, Robert Sathe, chairman, MCF Advisors, according to The Lane Report.
► TENNESSEE business research and development (R&D) spending charted against 49 peers, post Great Recession, SSTI interrelated stories here in 2020 and here in 2019. In 2017, five states -- California, Massachusetts, Michigan, Washington and Texas -- together reaped more than half all U.S. business R&D spending.
► ALARMS regarding "too-few" U.S. startups being formed are ill-founded, because most of new-firm decline has been within mom-and-pop retailing sector, which, according to ITIF, shouldn't be a priority for the nation, commentary here.
► NOT ENOUGH distractions? Check out Nashville-based LunarLincoln's Kickstarter campaign for its GIF TV, a small mobile-phone stand and app that plays a nonstop stream of your or your friends' favorite gifs. No, seriously. VNC
. last edited 0607 4 August 2020
---