TODAY: Health Velocity | Brentwood Capital | MountainGp | Caduceus | UpperLine | HCA HIC | Clovers |
---
► HEALTH VELOCITY CAPITAL of San Francisco and Brentwood, Tenn., announced it recently completed a Fund II raise of more than $300MM, which it described as oversubscribed. Related Fund II SEC filings here and here. This week's Fund II press release here. Its 2018 Fund I raise reportedly totaled $185MM. VNC's earlier Health Velocity reporting here.
Carteaux
BRENTWOOD CAPITAL ADVISORS in Franklin, Tenn., filed on a $60MM raise for Fund III, here. The affiliated investment banking firm has since its founding in 1999 advised about 90 clients on M&A and capital raises, focused on healthcare services and technology, and business services. Its earlier Funds II and I were in 2015 and 2009, which VNC research indicate yielded $42.2MM and $25MM, respectively. Fund III Director and BCA Managing Partner Nick Carteaux signed this week's filing. VNC's previous Brentwood Capital coverage here.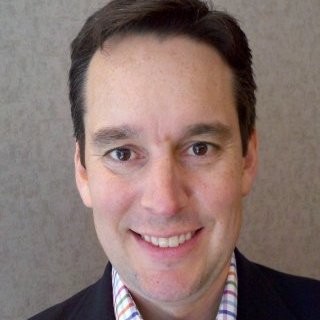 Cook
MOUNTAIN GROUP PARTNERS of Nashville joined a $4.5MM Series Seed round for Albuquerque-based Circular Genomics, which is advancing translational research and development to support development of one or more products that may prove useful in addressing depression and-or other mental disorders in patients. The round was co-led by Cottonwood Technology Fund III and Tramway Venture Partners. The company's press release emphasized the rising incidence of depression amid the coronavirus pandemic. Its website notes that there are currently no reliable diagnostic or therapeutic assays for depression. The company's recent SEC filing on the raise is here. Joe Cook III is on the filing for MGP. A portion of the round involved previous convertible-debt conversion. VNC reported Nov. 30 that Mountain Group had filed on launching MGP Fund III, with a $150MM target. Other VNC coverage of Mountain Group here.
DAVE VREELAND's Caduceus Capital Partners and Cincinnati-based Ensemble Health Partners closed Monday on the $8MM Series A round of investment they co-led for Janus Health, a revenue cycle and decision support platform based in Chicago and Madison, Wisc. Release here. Related SEC filing here. Vreeland coverage here. Previous Caduceus Capital coverage here. Janus CEO: Brendan Downing.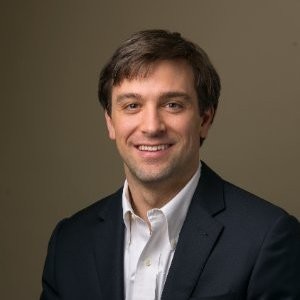 Thorpe
UPDATE: UPPERLINE HEALTH, based in Nashville, offers healthcare and related services focused on lower extremities (including vein) care and wound care. Based on our reporting since 2019, at this point capital-in may be approaching $50MM or beyond. Upperline company filed with the SEC a few days ago for a further raise of about $11MM. CEO David Thorpe is on the filing, along with Nashville-based VC Adam Boehler. As we reported a couple week ago, Boehler recently made a placeholder (no target showing) filing for his planned Rubicon Founders Opportunity Fund I LP.
NOTED: HCA's HEALTH INSIGHT CAPITAL, a healthtech-focused CVC subsidiary, invested earlier this year in Chicago-based AugMedics' Series C. Augmedics focuses on AR-augmented surgical image guidance. Its website is here. Investments by HCA units in Nashville-based companies have included Lucro, which was subsequently acquired by Frist Cressey-backed Valify, and then sold in 2020 to HCA; Digital Reasoning Systems, which sold a year ago to affiliates of Portland, Ore.-based Smarsh; and, Nashville-based InVivoLink, which became an HCA subsidiary in 2017. VNC research indicates Health Insight Capital has made investments in at least a dozen businesses, and has had a half-dozen or more exits.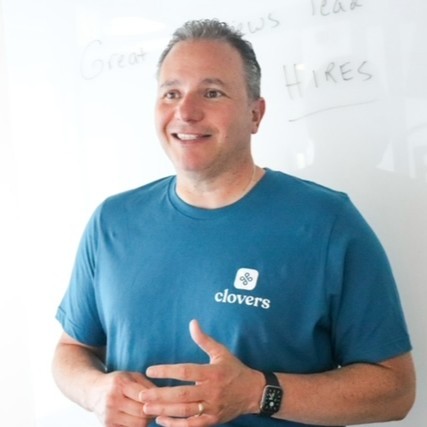 Leonard
HRTECH: CLOVERS AI INC., based in Nashville and Santa Monica, announced it had received investment of undisclosed magnitude or shareholder rights from Zoom Video Communications' Zoom Apps Fund. The investment advances the startup's platform for conducting employment interviews via a digital platform, which features software to record, transcribe, analyze, and provide insights on hiring and employment interviews conducted via a digital platform; software-as-a-service (SaaS) featuring software that enables collaboration around hiring decisions. Clovers is led by Cofounders CEO Doug Leonard and CTO Cihan Ucar. The company was known as JLA Technology Inc., when formed in 2020 in the West Los Angeles area, and subsequently relocated its principal office to Nashville. LinkedIn shows a staff core in-place in Nashville, with what looks like numerous workers on both coasts and the inland South. The CEO was previously with Vbrick, a video engagement platform based in D.C. CEO Leonard's fellow Nashville newcomer, Clovers' VP Design & Brand Jackie White, had previously overlapped with him at Cornerstone OnDemand, a Santa Monica-based company that has an HR platform among its broader offerings. Three months ago, Clover announced raising $15MM via a round led by Greycroft and Alpha Edison with participation from Crosslink Capital, Acadian Ventures, Fika Ventures and Act One Ventures. The Zoom Apps Fund is investing from an initial $100MM in dry powder, and is reported to have made at least 25 startup or early-stage bets thus far in 2021, a portfolio broken down here and here. Advisors: VNC research indicates Cooley LLP Partner John Paul Oleksiuk handles some matters for Clovers.

► Previous editions of Venture Nashville's Venture Notes, right here ...earlier full VNC stories, right here. VNC

.last edited 18 December 2021 0601 hrs
---
Related Articles