Today: Skyview Ventures | DiveInLabs | SavvyFI | Slingshot | Veterans | StonyCreek | Ship It Pro | Gossamer | Shepherd | Augment | SOMAVAC | AugustBio | CrossLink | Trillium | NeuroDyne | Sheltowee |
---
Andy Karetsky
VC: NASHVILLE newcomer Skyview Ventures filed a placeholder for Skyview Ventures Fund II. The firm says its Fund II "invests in startup companies in the renewable-energy space," adding that 14-year-old Skyview Ventures is not only "one of the largest merchants of environmental commodities," but also develops, owns and operates both solar facilities and a network of electric-vehicle (EV) charging stations. Formerly Greenwich-based Skyview Founder and President Andy Karetsky told VNC he attended Nashville business conferences multiple times over the years. He relocated to Nashville after several COVID-era trips to visit one of his children, who was studying at Vanderbilt University. Bonus: He's an avid cyclist who's no stranger to the Trace. Corrected: A third of Skyview's 30 FTE are now based in Nashville.
Christina Sass
TALENT AT SCALE: Dive In Labs Management LLC, a Delaware startup which has filed with the SEC from a Nashville venue, aims to raise $25MM via Dive In Labs Fund I LP (GP: Dive In Labs GP I, LLC). Dive In's founding partners are Christina Sass of Nashville, New York and beyond, and HR veteran Jeff Hunter of Westport, Conn. According to Sass's LinkedIn commentary, Dive In aims to provide "companies of consequence" the "world-class coaching and investment" needed to scale early-stage startups with mission-driven founders and socially-oriented business models. They also prioritize founders' ability to benefit from the method of coaching employed by its corporate partner, Talentism Inc., which was founded by the aforementioned Jeff Hunter. In addition to launching Dive In, Sass is chair of the advisory board of Andela Inc., a global network for remote engineering talent. She previously led Andela as co-founder, president and COO. VNC research indicates Andela has thus far been supported by more than 50 investors, including SoftBank, Generation Investment Management, Chan Zuckerberg Initiative, Spark Capital, Google Ventures, 4DX, BuildGroup, Metis Capital Partners, Rogue Insight Capital. Dive In Labs's Fund I SEC filing was made by Nashville-based Eric Nonacs, whose LinkedIn profile says his other interests include serving as a managing director of The Giustra Foundation (founded by Frank Giustra). VNC research indicates spouses Sass and Nonacs own residential property in Nashville.

► FINTECH: Franklin, Tenn.-based Savvy Financial (SavvyFi) announced raising $4.9MM for its fintech platform that makes college savings and student loan repayment plans accessible. A key ingredient: IRS Code section 529 savings accounts. Aligned Partners led, release here. The startup's SEC filings here. CoFounders Jeffrey Hull, Stephen Cretin. SavvyFi notes here.
► FINTECH: SF-based Slingshot Financial's Co-founder CTO Zak Cole is here in Nashville, according to his social media. The company, fka DEXAG Inc., is a Web3 crypto-swapping tech entrant that recently raised $5.25MM, and previously raised a $23MM Series A. SEC filings here. Miami-based K5 Global, a VC and incubator, is among dozens of investors to-date. On Nov. 30, 2022, Founder-CEO: Clinton Bembry.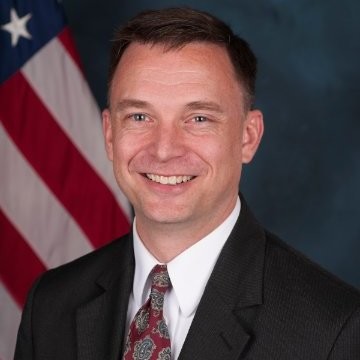 Derren Burrell
► VETERAN Ventures Capital, based in Knoxville, indicated in a recent newsletter that driven by the portfolio company's growth, VVC marked-up valuation for its share of 8-year-old Haven, and during the past 12 months increased its ownership, board membership, and advisory support for the portfolio company. VNC research indicates VVC's LP interest in VVC Veteran Fund I is set to close Dec. 16, 2022. HAVENlocks, a SharkTank Season 10 presenter, is led by co-founder and CEO Alex Bertelli MBA, a former U.S. Army officer in 160th Special Operations Aviation Regiment (Airborne). In addition to Fund I, VVC is allied with Grove Street Fiduciary to pool smaller investments into $1MM pools. Veteran Ventures Managing Partner is Derren Burrell. VVC is represented in Nashville by Partner Paul Woolard. Earlier SEC filings here. Previous VNC notes on Veterans Venture Capital here and on Haven here.
► [Added] STONY CREEK COLORS, led by Sarah Bellos in mid-Tennessee, announced completion of a $4.8MM Series B2 raise, with proceeds going to scale the business and related targets. The company makes bio-based Indigo dye, as VNC has reported over the years here.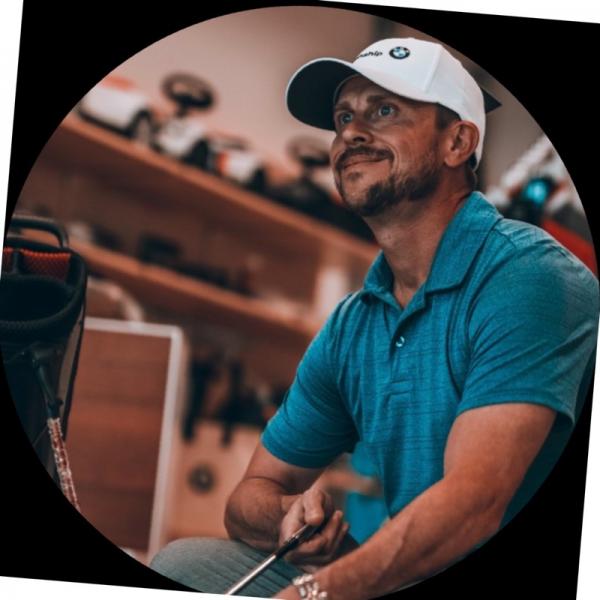 Wes Montague
► MEMPHIS-BASED Ship It Pro, founded by CEO Wesley Montague, has launched its crowdfunding campaign for up to $1.2MM via StartEngine. The company says use of its API and dashboard supports mitigating cargo damage and freight insurance claims, thereby benefiting shippers, receivers, carriers, insurers, industry associations, packaging engineers and government agencies. COO: Dan Barker.
► TRADE/PAY: Gossamer Capital, filing from East Tennessee and operated by Jonathan Sadlowe and Christopher Burger, maintains an Angel syndicate via the Angellist platform. The firm focuses on blockchain and crypto opportunities related to Web3 infrastructure, payments, DAOs, DApps, DeFi, Metaverse and NFT solutions, according to its website, which says it has made at least one investment in the Neoswap platform, led by CEO John Ennis. Gossamer filings here.
► SHEPHERD Company LLC of Franklin, Tenn., supports caregivers by providing wellness and fitness services. The company was in the spring 2022 cohort of Jumpstart Foundry (JSF). By summer, Shepherd had filed on sale of $150K securities. Its team includes CEO William Martin, Rick Wiseman, Dirk Schroeder, Paul Van Hoesen. [Note on investor Jumpstart and affiliates: JSF previously announced a push to fund JS Fund II; and, more recently, JSF announced its 2023 506(c) raise, with a $6MM target, accessible via Angellist.]

► AUGMENT Health Inc., conceived in 2019, offers a bladder-management system that helps patients know when they need to urinate. The Franklin, Tenn.-based company this month reported progress on its latest financing round, which targets $1.3MM. The aspirational targets of its previous rounds totaled about $1.4MM. CoFounders Jared Meyers and Stephen Kalinksy hold BSMEs from Georgia Tech and participated in Tennessee's ZeroTo510 medical-device accelerator in 2021. Augment website here.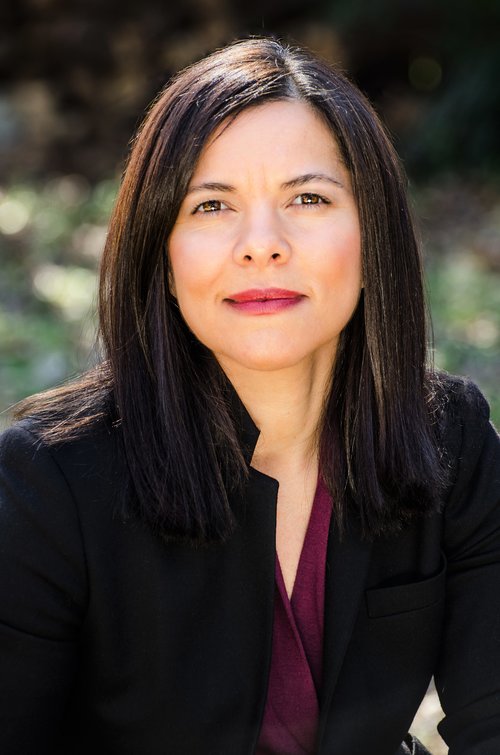 Esra Roan PhD
► SOMAVAC Medical Solutions, led by Memphis-based Co-founder and CEO Esra Roan PhD, filed this month as it moved closer to completion of a $3MM debt raise. As we reported earlier this year, the debt round is a likely bridge to a substantial Series A. The company is commercially launching its first product, a continuous suction device to prevent fluid buildup after surgeries. Also shown on the latest filing are VC Innova Memphis's Jan Bouten, Somavac COO Phil Ryan and investor-entrepreneur Glen Coleman. VNC research indicates SOMAVAC has raised about $7MM since founding in 2016. VNC's previous SOMAVAC coverage here. SOMAVAC SEC filings.
► BIO-EXEMPLAR? Those who hold doubts about ways Nashville and Tennessee can meaningfully expand its Life-Bio sector might look to August Bioservices, based on Elm Hill Pike in Nashville, which today announced completing its $65MM Series B, led by Oak HC/FT, which also led its Series A and holds majority interest. August describes itself as a "a pharmaceutical contract development and manufacturing organization (CDMO) providing drug discovery, development and pharmaceutical manufacturing services..." As it prepared to expand its workforce two years ago, August received about $2MM in state industrial incentives, support guided by then-TNECD Commissioner Bob Rolfe. In 2017, the company's original business assets were essentially spun-out of biopharma company Berg LLC, as VNC reported here in 2018. In 2020, Jenn Adams succeeded former CEO David Sunseri PhD. Sunseri now leads Vermont-based Prolytix (fka Haematologic Technologies).
► EASTATE: Harriman, Tenn.-based CrossLink Composites filed on completion of a $525MM raise from one investor. The company produces an intermediate modulus carbon fiber and a high tensile strength carbon fiber. CEO/CTO/Founder Connie Jackson, a Tennessee Tech-educated engineer, works in Harriman. She previously held ops-engineering roles with ORNL, TVA and others, according to her LinkedIn. Other team members are now in Kingston, Lenoir City and Crossville. CrossLink President-CFO Jim Dolan said he'll be moving to Tennessee from Minneapolis, with locational options now under consideration. CrossLink previously received an SBIR-STTR matching grant via LaunchTN.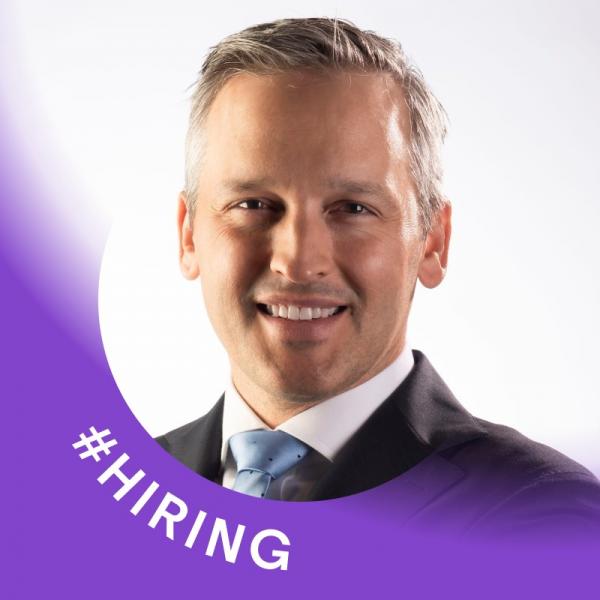 Corey Tyree
► TRILLIUM Renewable Chemicals filed this summer 2022 for a roughly $11.6MM equity raise, showing north of $7MM-in at filing, a total received from two investors. In 2021, the company filed for a $6MM equity raise. SEC filings here. Appearing in one or both filings were CEO Corey Tyree, Southern Research CEO Josh Carpenter, investor Young Joon Lee, Capricorn Partner and Trillium Chairman Rob van der Meij, and SR COO Michael Catalano. Last summer, US DOE announced it had awarded $2.5MM for Trillium to lead a team "to design, build, and operate a pilot plant that converts a biobased glycerol feedstock into acrylonitrile. The [project's] impacts include low production cost and reduced water and carbon intensity compared to the state-of-the-art." Nearly a year ago, the company announced signing an LOI to develop the supply chain for bio-based acrylonitrile (bio-ACN), release here. In spring 2021, Southern Research and investor Capricorn Partners (via its Sustainable Chemistry Fund) announced their formation of Trillium Renewable Chemicals. Updated: Trillium issued a release Dec. 5, 2022, regarding a nearly completed $10.5MM Series A, led by Hyosung and HELM AG.
► GERMANTOWN (Memphis) is home to NeuroDyne Inc., founded by Mark Myers PhD and Cedric Johnson. The company's focus is on developing and commercializing brain-computer interface technologies. Since 2005, it has focused largely on alleviating seizure activity through creation of brain-neuro devices. Its lead product candidate is a cap with diagnostic sensors that help assess at home a patient's seizure activity, without prolonged provider visits. It recently reported completion of a $75K raise. Earlier, it earned a $250K SBIR grant from NSF and a $100K matching grant via Launch Tennessee. VNC research shows that NeuroDyne's precursor entity was BCISIM Inc. (Tennessee).
► KNOXVILLE-based Sheltowee Medical Device Fund (SMDF) broke escrow in the course of raising a $20MM fund and announced that it had invested an undisclosed minority amount in Miramar, Fla.-based Embolic Acceleration LLC. Embolic focuses on embolization-occlusion technologies. Sheltowee prioritizes interest in Seed- and early-stage medical device companies in the cardiovascular, orthopedics, and digital wearables. Last summer, 4-year-old Embolic filed with the SEC on a planned $3MM raise.
► See previous editions of Venture Notes here ... and all long-form stories and roundups since 2018 in reverse-chron order here. VNC
.last edited 12 December 2022 2111 CST
---