Today: EC | ACG | CoLab | CP | Cicayda | Levo | Curex | 3R | Innova | JSF | JSCap | VRH | PEN | Ed | Sabil | HBR | OR | Equi | Lepi | Hemp | Seiko | SRC | HCap | BU | Equity | TCRS | Econ | Tech | KEC | PYA | HERO | Kentucky | Resources

---
NASHVILLE ENTREPRENEUR CENTER is taking applications for admission to its Project Music & Entertainment program, with deadline currently set at Feb. 7, 2021. Eligibles include startups in music, sports, e-sports, gaming, film, media, podcasting, publishing, tV and related. More M&E info here. Previous EC coverage.
HEALTHCARE M&A virtual conference, Tennessee Chapter of Association for Corporate Growth and other chapters, Jan. 21, 2021, 1:30pm-3pm Central Time. Panel includes execs with Council Capital, Brentwood Capital Advisors, Bass Berry Sims, Raymond James, et al. Info here.
CEO Recruitment: The Company Lab (CoLab), a Chattanooga accelerator that is the regional entrepreneurship partner of Launch Tennessee, announced that CEO Marcus Shaw plans to stay aboard into 2021, by which time his successor is likely to arrive. A broad search for a successor is to be mounted. Release and application instructions here. The job description is here. Previous CoLab coverage here. Shaw's LinkedIn here. Related VNC Shaw coverage here.
NASHVILLE's Cumberland Pharmaceuticals Inc. filed a placeholder for a potential $100MM private offering of stock, warrants and-or debt securities, SEC filing here. VNC story on Cumberland IPO in August 2009, here. With market cap now about $46MM, its shares priced at $17 11 years ago, and here's where CPIX shares are today.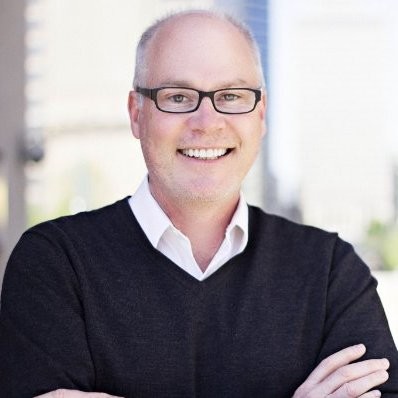 Roe Frazer
CICAYDA: Tennessee, Mississippi and North Carolina could argue about who gets to claim e-discovery player Cicayda, which was founded by Roe Frazer and most recently led by Aaron Vick and Billy Hyatt. It was recently acquired on undisclosed terms by Technology Concepts + Design (TCDI), of Greensboro. Frazer's earlier ventures included CaseLogistix, which he sold to Anacomp in 2007, and Digome, a short-lived entertainment-sector software play. Related VNC coverage here.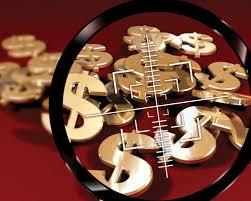 FINTECH: LEVO FINANCIAL offers what it calls a spendable investment account that lets users draw on idle cash on deposit. The startup recently filed on completion of a $400K raise, which may be an initial tranche. VNC research suggests Chattanoogans Dillon Martin and Zach McCormick are teamed on Levo, and both have worked with hedge-oriented Alpha Southern Capital, which is also home to data/tech specialist Justin Clark. The Levo site is here. UPDATED: 31 May 2021: Levo filed May 27 on a $15K raise. Updated 18 November 2021: A recent Levo filing said the company's raises have surpassed $800K.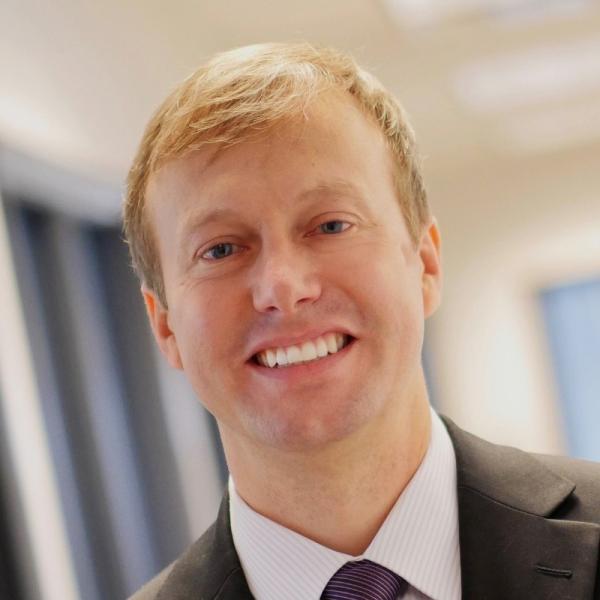 Josh Trantum
JOSH TRANTUM PHD, who, as we previously reported, once served in corporate development for Cumberland Emerging Technologies in Nashville, is pressing forward with Curex Life Science Fund LP in Nashville, which raised $3.2MM from 12 investors for investment in lifescience tech firms. Curex also reported raising $1.5MM in 2019. Trantum holds three degrees from Vanderbilt University School of Engineering and an MBA from Emory's Goizueta school. His LinkedIn's here. All VNC notes on Trantum here.
G. Vanderhoofven
THREE ROOTS OZ ACTION: U.S. Economic Development Administration on Dec. 8 announced a grant of $645K to Three Roots Capital in Knoxville to support economic development of the University of Tennessee's Cherokee Farm Research Park, which is in a federally certified Opportunity Zone. In 2014, we reported that $87MM in spending and incentives had been spent on Cherokee Park at that time. Three Roots co-founder Grady Vanderhoofven in 2014 received an EDA grant to support collaboration between his Meritus Ventures and VC Innova Memphis. More VNC coverage of Vanderhoofven here. Our 2014 story on Cherokee Farm here.
Jan Bouten
THREE DEALS: Innova Memphis's rural venture fund joined a recent investment in BetaHatch (SeaTac, Wash.), which cultivates meal worms for production of feed for chickens and farm-raised fish, according to GW. The Series A was led by Cavallo Ventures, the venture capital arm of Wilbur-Ellis. Earlier this month, Innova also joined a $3MM Series A that will scale Urbandale, Iowa-based TractorZoom's IronComps farm-equipment digital marketplace. C&M report here. Innova was also aboard a $7.5MM Series A for Iowa-based Rantizo, a precision spraying platform. PA coverage of Rantizo here. Jan Bouten and Ken Woody are Innova's prime movers on these Ag deals.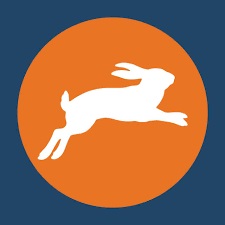 JUMPSTART Foundry recently announced The Jumpstart Foundry Fall 2020 cohort of portfolio companies include various novel healthcare applications such as malnutrition diagnosis, behavioral health solutions, AI-powered labor management, and care management. The companies include Butterflly Health (Rodney Bell; wellness; Calif.), Patient Forecaster (Seth Podolsky; AI'd labor management; Arizona-Colorado), Telopoint (Young Lee; in-home lab tests), RevKeep (Kevin Lasser, post-payment medical audit support; Michigan), and Junum (Molly Hegarty; clinical nutrition; Louisiana). JSFoundry here. VNC's JSF coverage here.
JUMPSTART Capital exited its stake in Irvine, Calif.-based Casetabs (cloud-based software for ASCs) after Casetabs' merger with HST Pathways, a deal funded with Bain Capital Tech Opportunities and Nexxus Holdings out front, according to this release. Separate JSCap release here. Related VNC coverage here.
NASHVILLE'S Very Real Help (VRH), which is advancing its "Help Club" peer-supported mental health platform to support research and treatment of patients with opioid abuse disorder, received $206K grant from the National Institute on Drug Abuse. Help Club is an evidence-based intervention translated from Vanderbilt University research by VRH Founder/CEO Noah Robinson. VRH is strategically partnered with JourneyPure, a network of substance-abuse treatment facilities. Related VNC coverage here; release here. VRH site here.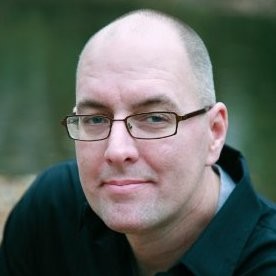 Tom Bancroft
CEO TOM BANCROFT has launched a WeFunder crowdraise for his Pencilish Animation Studios Inc., in Franklin. The virtual studio aims to create original IP with the goal of creating a library of properties to create merchandising and licensing opportunities, according to Bancroft's LinkedIn. Bancroft has a very extensive background, including chops developed as a Disney animator. SEC filing.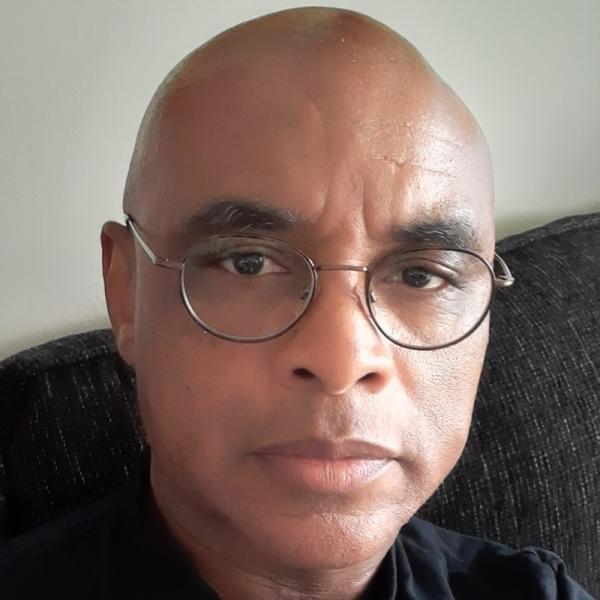 Roderick DeBerry
EDTECH: Already revenue-generating, Memphis-based A Focused Path is a "village engagement" and community platform helps managers of youth and mentoring programs track children's educational outcomes. Founder/CEO: Roderick DeBerry. Its WeFunder target range is $50K-$250K, with first $100K via investment in a SAFE instrument. SEC Filing.
NEW FRIENDS & FAMILY OFFICE? SABIL Website Investments LLC is just setting-up to invest in tech-related businesses, VNC has learned. Among those shown on their initial SEC filing is Elliott Lem of Goodlettsville. No further information is available regarding the likely scale of SABIL, go-live timeline or principals, at least one of whom is associated with a family trust.
STEPHEN EPSTEIN is among those associated with a $400K raise for Nashville-based Healthcare Business Resources, which seems to help providers meet their technology and related needs, while consulting on a range of finance-related issues, possibly including M&A. Earlier Epstein notes by VNC here. SEC filing.
KENTUCKY - Louisville & Lexington
Note: Our earlier extensive Kentucky Venture Notes deal roundup is here.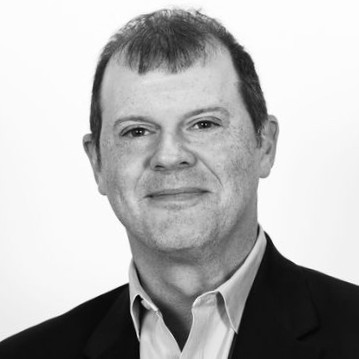 Jason Harris
HEALTHTECH: OR Link LLC in Lexington, Ky., which offers digital surgical preference card platform accessible to all surgical team members, is raising again. Wayne Colin DMD MD is founder and chairman. Jason Harris MD is CEO and CMO. SEC filing. The OR Link site is here.
EQUILOTTERY in Louisville told the SEC it aims to raise $5MM to support advancement of its business of lotteries tied to live sports events, and led by Brad Cummings.
LEPIDEXT, a 5-year-old Ag-bio player in Kentucky, is raising $575K to advance its Vanesco-Hz corn earworm control product, delivered by moths into fields. Founder-CEO Angelika Fath-Goodin is also a cofounder of Paratechs. Lepdext site here.
VICTORY HEMP FOODS, in the Louisville area, is in its third reported raise, seeking $4.5MM to provide nutritious, delicious, sustainable Hemp grain oil, protein power, flour, and de-hulled seeds to consumers. Founder: Chad Rosen, whose experience in Louisville's Village Capital Agtech Accelerator led him to move his business from California to Kentucky. Elsewhere in the state, we note that another Hemp entrant, Aviette BioProcessing LLC, filed earlier for a $2MM raise.
SEIKOWAVE Health Solutions filed Dec. 10 on a proposed $1MM debt offering. Lexington, Ky.-based CEO Matthew Bellis and several directors were aboard the filing. In 2018, the firm filed on a planned $2.5MM raise. Its 3D measurement systems are used in intra-oral dental measurements, medical applications, corrosion inspection, and energy and industrial measurements, the company has said. Earlier report on development of Seikowave technology at the University of Kentucky is here. Crunchbase profile here.

RESOURCES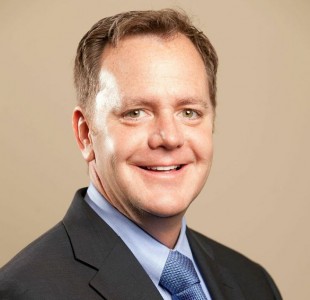 CEO Reagan Farr

Silicon Ranch
SILICON RANCH CORP. raised another $225MM from incumbent investors, with a majority of shares still held by a U.S.-based unit of Royal Dutch Shell PLC, Amsterdam, and the management team, with no single shareholder holding more than 50% of shares. Its co-founders are Matt Kisber, Reagan Farr, and entrepreneur and former TN Gov. Phil Bredesen, who are chairman, CEO, and founding chairman, respectively. Both Kisber and Farr were Cabinet members in the Bredesen Administration (2003-11), and in 2008-09 both men urged that Tennessee secure a role in Green industries. Shell previously reported owning a nearly 44% share in SRC. Amsterdam-based Shell has held an option to increase its stake in the company after 2021, according to earlier reports. Two Shell New Energies US LLC executives -- Louise Mooney and Boris Schubert -- are associated with its latest SEC filing and listed as SRC directors here. Yesterday, Shell announced it has joined with other majors to support energy transition and support the goals of the Paris Agreement on climate. Shell took its seat in 2018, after buying Partners Group's stake. The company's other investors include TD Greystone Infrastructure Fund (Global Master) LP, managed by TD Asset Management Inc.; and, Nashville VC Mountain Group Partners. Silicon Ranch Corp. was registered in Delaware in September 2010 and began commercial operations in 2011. Silicon Ranch Investments Inc. was created in 2011. Attorney Tom Trent of the Bradley firm is listed in state records as registered agent for both those companies. Earlier Silicon Ranch coverage here.
HARPETH CAPITAL in Nashville is credited with securing growth equity investment from Atlanta-based Fulcrum Equity Partners's Fund IV for Birmingham-based Proxsys Rx, which offers bedside prescription delivery, readmission risk reduction and related support associated with integration of outpatient pharmacy into continuum of care. Proxsysrx made the 2020 INC. 5000. Deal release here. Other Harpeth Capital, Harpeth Venture Partners coverage here. ProxsysRx filed Nov. 18 on completion of a $14.5MM raise. Elsewhere: Harpeth also recently helped raise $82.5MM for Montecito Medical Physicians Partnership II LP, based in Nashville and led by CEO Edward "Chip" Conk, who is CEO of Montecito Medical Real Estate.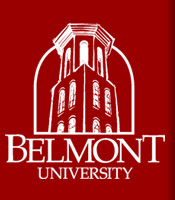 BELMONT University (Nashville) Entrepreneurship major ranked 20th among the Top 50 undergraduate programs in the U.S., says The Princeton Review and Entrepreneur Magazine. No other Tennessee institution made the Top 50. Texas placed six universities in the Top 25. Top 50 rankings here. Belmont release here. Related VNC coverage here.
Charlane Oliver
THE EQUITY ALLIANCE, a statewide non-profit focused on the civic and economic empowerment of the Black community, has been awarded a $350,000 grant from biopharma Gilead Sciences to expand civic and political leadership training for Black Tennesseans. Based in Nashville, the group's cofounders and co-executive directors are Charlane Oliver and Tequila Johnson. The Alliance mission is focused on addressing racial inequities affecting Black communities. Oliver told Venture Nashville that the applications window for the program will open in 1Q CY 2021, with the program underway by spring. Gilead release regarding its Racial Equity Community Impact Fund, here. Equity Alliance website here.
TN Consolidated Retirement System (TCRS) performance report for FY 2020, here. Previous year's results here.
TENNESSEE ECONOMIC forecast by UT economists for the Governor, dated January 2021, is right here (large PDF). Tennessee Treasurer's quarterly economic reports, right here.
THE STATE of Middle Tennessee Technology 2020 by the MTSU Department of Information Systems and Analytics, authored by Amy Harris PhD, has been published by MTSU and the Greater Nashville Technology Council. Free download here. Among other findings, median pay for Tech jobs in the region is 79% higher than the median pay of all jobs in the region, aggregated.
Richard Dapaah
CAPITAL FORMATION: Richard Dapaah, the Knoxville Entrepreneur Center's EIR and a venture partner with ties to NYC-based funds, has been tapped to create an access-to-capital strategy for entrepreneurs and small business owners in the Knoxville area, according to a Knoxville Chamber release.
FOR East TN Companies: PYA P.C., the Knoxville-based certified public accounting and healthcare consulting firm, said it will begin accepting applications in January 2021 for its new Ballard Innovation Award Competition, with three firms emerging as winners of mixes of inkind professional services (tax, accounting, marketing and related) and-or a $10K cash award. Further Competition details due out here. More on program namesake Tom Ballard, here.
HEROWEAR'S invitation to Innovation & Entrepreneurship Showcase created by the Association of American Universities (AAU) and Association of Public & Land-Grant Universities (APLU) is timely reminder of long-term value of university-bred intellectual property, in this case at Vanderbilt University. CEO: Mark Harris PhD. Chief Science Officer: Karl Zelik PhD. Chief Innovation Officer: Matt Yandell PhD. The video here. Previous VNC HeroWear coverage here.
► See our previous stories all here, in reverse chron order.
.last edited 0924 19 December 2020
---