TODAY: OrcoGuard | MBV | AgLaunch | AccelUp | Courseflow | Opya | Harbert | Claritas | 1stAve | Wendal | Vets | Paper | MSRural | Resources | Twende
---
Laurence Zwiebel PhD
CEO Andrew Walters
STEALTH VU STARTUP: ANDREW WALTERS has been chosen as CEO and co-founder of OrcoGuard, a Nashville startup-in-formation that aims to license intellectual property produced on the Vanderbilt University (VU) campus, in order to create a suite of non-toxic, safe and effective products that serve to repel nuisance or disease-carrying insects from humans and animals, and to repel agricultural pests. The foundational research for the OrcoGuard product line -- backed by an IP estate of 10 patents -- has long been done by a VU team led by now-OrcoGuad Co-Founder and Chief Scientific Officer Laurence Zwiebel PhD, who remains Cornelius Vanderbilt Chair in Biological Sciences and Professor of Biological Sciences. Ann Carr PhD, who is associated with VU's Zwiebel Lab, is the company's third co-founder and chief regulatory officer. (VU, itself, also holds a cofounder's stake.) Zwiebel's scientific work over the years has drawn roughly $17MM in grant and other support from the Gates Foundation and from VU. Gates has long funded research focused on global challenges, such as combatting malaria. Walters told Venture Nashville that the now-imminent completion of the VU IP licensing process and formal establishment of the OrcoGuard business will open a new phase of product formulation, EPA regulatory activity, and preparation for entering U.S. and eventual international markets. Commercial market entry is likely by 2025. Initial market priorities will include greenhouse operations and other perimeter applications in the Agriculture industry. OrcoGuard's repellants will not only be non-toxic, but also will avert triggering waves of insect pesticide resistance, often a consequence of using pesticides that kill, rather than repell insects. He said he believes OrcoGuard's new products are likely to supplant many products made with DEET repellent. He emphasized that, given the company's product-formulation, regulatory and pre-commercialization work yet to be done, OrcoGuard is not currently seeking outside investment, even though the venture's mission has attracted interest among potential accredited investors. Walters said OrcoGuard founders are keen to ensure that the company is established as a "green" company that is adherent to ESG factors, and which remains very deeply anchored in Tennessee and becomes a major Tennessee brand, with all possible operations domeciled here. Toward that end, the CEO has been actively building the team's network among Tennessee's state and regional entrepreneurship, commercialization, and investment ecosystems. He cited AgLaunch, Synch EC, and Launch Tennessee among his touchpoints, thus far. Walters said his introduction to the VU technology transfer and commercialization program came after he met VU economic development and new ventures representatives Peter Rousos and George Wilson, alongside a strategy course led by Prof. Jon Lehman of the Owen Graduate School of Management. Walters is 25-year-old native of Elizabethtown, Ky. He recently completed his master's in finance and financial mathematics, at Owen GSM. He earned his undergrad degree in accounting at the University of Louisville. His LinkedIn profile is here. The company's executive summary is here.
► VC GARY STEPHENSON of MB Ventures, the medical-devices-oriented firm Memphis, is associated with a $5MM raise, showing $3.7MM in at filing. Timothy Slayton, CFO of Crossroads Extremity Systems in Memphis, is also on the filing, along with principals of CRES Holdings Inc., affiliated with New York PE HealthpointCapital. Stephenson is also the prime mover in the annual Musculoskeletal New Ventures Conference, covening Nov. 2-3, 2021, in Memphis.
Allan Daisley
AGLAUNCH, in Memphis, today formally announced new pro-Entrepreneurship roles for former Zeroto510 CEO and Cofounder Allan Daisley, now Aglaunch's entrepreneur in residence; plus, Margaret Oldham as director of entrepreneurship; and, Lilly Tench as entrepreneurial programs lead. Release here.
FINTECH: Chattanooga-based payments tech company Transcard launched its AccelUp accelerator program -- featuring mentorship and non-dilutive loans -- for minority-owned startups, release here. Landing page here. TransCard is led by CEO Greg Bloh. The company spun out of U.S. Express, then sold in 2012 to U.S. Bancorp. At the sale, it was led by CEO Craig Fuller, who went on to found FreightWaves, a transportation media outlet.
► KNOXVILLE-based Luke Wiseman has teamed with Co-founder and CTO Jackson Walker to launch Courseflow Inc., a learning management system (LMS) provider for which it is raising $500K (filing 7 July). The issuer also filed today (13 July) what seems like a placeholder for an additional raise. Its initial target market: school systems. The company was recently registered in Tennessee.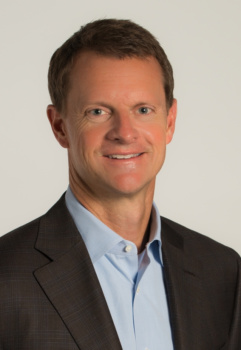 Stuart McWhorter
MCWHORTER Ventures and Altitude Ventures, Nashville entities closely allied with the McWhorter family office -- Clayton Associates -- are associated with a filing on a $4.2MM raise for issuer Altitude Opya SPV LLC. Altitude Ventures made its first investment in Bay Area-based Opya Inc. (fka Optimus Ventures, dba OpyaCare), which mainly provides in-home and telecare care in the form of behavioral, speech, and occupational care. Its website says it operates in Northern California. A recorded phone message says that, due to the pandemic, its clinics are closed, but it continues to provide support via telehealth and in-person visits. Stuart McWhorter a member of the Tennessee advisory board of Altitude Ventures, according to the AV website.
PE: HARBERT Generate Coinvestment Fund LP reported raising roughly $265MM from nine investors. The formal raise was apparently consummated in less than two weeks. John McCullough, EVP and general counsel of the fund's GP in Birmingham, signed the July 9 filing. Investopedia on co-investments.
► MARINE: Claritas Capital's Theresa Sexton is aboard a filing for a $3MM raise being undertaken for Marina Technology Holdings Inc., showing Maryland-based Jennifer Leroux as exec and director. (VNC previously reported Claritas' stake in Snag A Slip, of which Leroux also was a principal.)
► FIRST AVENUE Ventures Life Science Fund I LP, in Birmingham, on July 8 filed an apparent placeholder for a future Venture raise of unspecified magnitude. First Avenue Ventures Principal Michael Goodrich JD notes on his LinkedIn that he and others have created a private business incubator. The incubator website shows sector focuses including affordable housing, charter schools, bitcoin, food-recovery hierarchy, and opportunity zones. Venture advisor Shaksam Narang is also on the filing.
► AI FOR VC: VC and Serial AI entrepreneur and investor Brad Zapp, who's also founder of early-stage VC Connectic Ventures in Covington, Ky., is raising capital for his Wendal Inc., which which offers an automated due-diligence platform for sorting early-stage investments, with emphasis on unbiased assessment of startup teams. VNC research suggests Zapp's Connectic is sole outside investor in Wendal. Four years after its development began, Wendal has already guided the writing of dozens of checks for early-stage companies, according to Zapp's comments on a Connectic podcast. In June, he reported to the SEC on having raised $800K for Wendal.
► JOSIE ARBOGAST DVM recently launched GoodVets veterinary practice in The Gulch in downtown Nashville, after relocating here with her husband, Cody Horchak, who is founder-CEO of proptech startup Zerv Inc., now headquartered in Nashville. Chicago-based GoodVets Group recently announced it accepted investment of undisclosed magnitude from SF-based SkyKnight Capital.
► PAPER WATER BOTTLE in Kentucky -- which says it produces patented pulp packaging that is compostable and landfill biodegradable -- reported progress on its $600K raise. Paper Water is a dba for Double Double D LLC, led by Dan Doster. Kenneth Roth and George Rice are also named.
► MAIN STREET RURAL INC., which provides rural-health services via Main Street Rural Health LLC, filed to raise $26.6MM. Those associated with the filing include former U.S. Sen. Bill Frist MD, Annie Lamont, Brett Jackson, Alan Huffman, Sarah Chouinard, Jake Ramsey, Diane Seloff (COO) and Brad Smith (CEO).
RESOURCES

► PE PITCHBOOK's 1H/21 report out today on record-breaking Venture Capital investment. PDF here.
► GOOGLE HEALTH AI Business Development job posting for Palo Alto or NYC, right here.
► UPDATED 15 July 2021: TWENDE, the Nashville Entrepreneur Center program for all entrepreneurs of color, reports that in its most recent 2020 and (2021) cohorts it had participants identifying: 87% (88%) Black, 13% (6%) LatinX, and 0% (6%) Asian participants. The Twende program began in 2019 and the NEC website today says it has served 32 entrepreneurs, to date, including 20 in its larger 2020-21 cohort. Note: U.S. Census data circa 2019 shows Davidson County's Black population at at least 27.4% of the total, Hispanic population at 10.4% of the total, and Asian population at 4%. Numbers posted today by the Greater Nashville Chamber of Commerce for the multicounty Nashville MSA, dated 2018, also show regional shares here. LaunchTN CEO Van Tucker announced this morning that LaunchTN is devoting roughly $450K in funding to help take the NEC's Twende program statewide for all Tennessee markets.
► TENNESSEE's federal SBIR-STTR grant "success/win" rate has recently been above 50% across all federal agencies' SBIR/STTR programs, notwithstanding Tennessee's 14% and 15% win/loss records in seeking 2020 and 2019 matches within the National Institutes of Health (NIH) SBIR program, according to Launch Tennessee CEO Van Tucker. Responding separately to a related query from VNC, Nashville-based Fivestone Corporate Ventures Managing Partner Stayko Staykov warned that, unless grant-making agencies alter "corporate structure limitations" in their grant-making criteria, existing regulations may preclude more companies' pursuit of SBIR-STTR grants. Related VNC coverage here.
► THE NEXT SBIR-STTR matching-funds applications window opens JULY 19, 2021, at Launch Tennessee (Tennessee Technology Development Corp., TTDC), more info here. This initial applications window will close at 4pm CT, Friday, Aug. 13, 2021. (Applications received AFTER August 13 will be considered on a case-by-case basis, AFTER consideration of applicants who file by the Aug. 13 deadline and pending remaining funding capacity.) Previous VNC SBIR coverage here.

► JUMPSTART Foundry is prepped to invite a new cohort of health-centric companies into its Fall 2021 investment and advisory program. It projects making 17 new investments by Oct. 31. The deadline for applications for the Fall cohort is Sept. 30, 2021, followed by November onboarding of accepted applicants. Previous VNC Jumpstart coverage. JSF previously announced onboarding its 17-member spring cohort.
► ZEROTO510, the Memphis accelerator for medical device innovations, is not expected to announce members of its 2021 cadre until the cusp of the beginning of its next 14-week program, in August. Related coverage.
► NASHVILLE - 2021 NEXT AWARDS take place Monday, Oct. 25, at Schermerhorn Symphony Center. Applications deadline is July 26, per the NEC's earlier release here. More info via the Nashville Entrepreneur Center here.
► EXPLORE ROADMAP Resources: The subject of Tech Hubs' roles in helping cities, regions and interstate ecosystems to advance economic inclusion was the focus this week of a recent Brookings Institution panel online. (Video replay here.) Panelists represented compelling models: Atlanta-based moderator Rodney Sampson MBA, Atlanta-based co-founder and CEO of Opportunity Hub (OHUB), as well as general partner in 100 Black Angels, and a venture partner of Draper Goren Holm; Kansas City-based Sheri Gonzales PhD MPA, director, KC Rising; Waymond Jackson Jr., Founder and CEO, Ed Farm (an Apple partner focused on innovation in learning, based in Birmingham); and, Atlanta-based Nashlie Sephus PhD MSE, who is not only a tech evangelist for Amazon Web Services (AWS), but also founder of KITT Labs (Atlanta), and both The Bean Path and the Tech District in her hometown of Jackson, Miss. Sephus was previously CTO of Atlanta startup Partpic, which was acquired by Amazon in 2016 -- and which, during the 2015 36|86 Festival (Launch Tennessee) won the Best Overall Startup prize, a $36K award funded by Blackstone.
► See previous editions of Venture Notes here ... and all stories in reverse-chron order here. VNC
.last edited 1031 15 July 2021
---