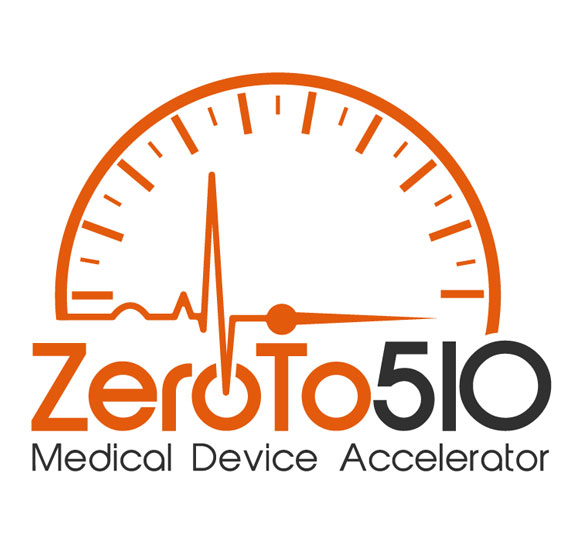 MEMPHIS' ZeroTo510 medical-device accelerator -- which has ranked among the best U.S. accelerators, three years running -- is looking for new leadership and considering adopting a hybrid startup-advancement model.
After six years within the Memphis Bioworks Foundation (MBF) ecosystem, ZeroTo510 Co-founder and President Allan Daisley recently resigned his posts in Memphis and will in October become managing director of the Digital Health accelerator within the Miami operation of London-based Startupbootcamp.
Daisley told Venture Nashville that in Miami he will oversee acceleration, market entry and early-stage growth support for companies involved in traditional HealthIT (EHR/EMR, for example), blockchain applications, wearables, connected devices and much more. Daisley expressed strong interest in the disruptive potential of blockchain or distributed ledger technology. Startupbootcamp also operates a Digital Health accelerator in Berlin, according to its website.
Allan Daisley
Daisley thus leaves an accelerator he helped put on the national map, achieving prominence in a well-defined niche that is arguably unprecedented in Tennessee.
In June, MBF President and Executive Director Steve Bares, PhD, announced that "ZeroTo510 Medical Device Accelerator has, for the third consecutive year, has been given a Silver ranking by the Seed Accelerator Rankings Project," which seeks to inform entrepreneurs regarding accelerators' comparative performance results. VNC research shows that AngelPad, Y Combinator, Techstars, HealthBox et al continue to dominate the higher tiers of that ranking.
Asked for insight regarding his appointment of his successor at ZeroTo510 and the accelerator's future, Daisley deferred to Jan Bouten, who was Daisley's chief collaborator in designing and launching ZeroTo510; and, Leslie Smith, CEO of now-independent Vibrant Memphis (dba EPIcenter, the the Entrepreneurship-Powered Innovation Center). Bouten is also a VP in nonprofit MBF's for-profit VC subsidiary, Innova Memphis.
Bouten told VNC that in 2012-13 he and Daisley had shouldered primary responsibility for framing-out MBF's response to the surge in accelerators, spurred largely by the models of Y Combinator (b. 2005) and Techstars (b. 2006).
Their work led them to leverage critical advantages -- including the Metro Area being host to operations of such majors as Medtronic and Smith & Nephew, as well as the Food & Drug Administration's 510(k) relatively speedy clearance-review process for commercial deployment of new products "substantially equivalent" to products that earlier received formal FDA clearance, said Bouten.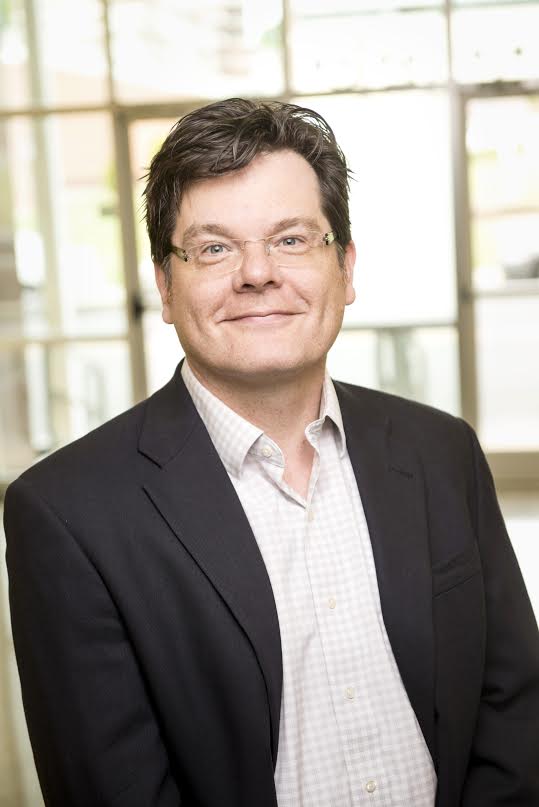 Jan Bouten
Bouten said that the presence of Innova Memphis and locally based independent MB Ventures was certainly a valuable advantage, as well.
Nonetheless, he added, after five years, "it's good just to stand back and reassess" the Z510 accelerator model.
"In general, the pure accelerator model is good for certain things and not so great for others: It's great to get a lot of stuff figured out very quickly; but, you often don't have a company at the end of it, you have a team that knows only a little more than they did 100 days earlier. It's become clear to us that the post-accelerator piece is as, if not more important than the accelerator piece," Bouten said.
Interviewed separately about his new duties, Daisley made similar comments, noting at one point that "the accelerator model is ripe for change or at the very least, exploration" of new approaches.
Bouten said that go-forward options are under consideration, including the possibility of maintaining the original Z510 accelerator, populating it mainly with startups based in the Memphis region, and then running in a sort of hybrid model an incubator for young companies that are farther along, with emphasis on opening doors to customers and markets and supporting.
During a Demo Day event in Memphis on Aug. 10, Daisley's departure after more than six years with MBF was mentioned in the course of broader remarks by Chris West, who was in July named to an entrepreneur-in-residence (EIR) position shared by MBF and the University of Tennessee Research Foundation (UTRF).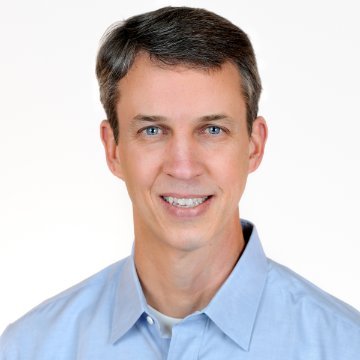 Chris West
Although in the past three weeks several sources assured VNC the die has not been cast on a successor to Daisley at Z510, a press release provided VNC on Aug. 1 said that West then had "overall responsibility" for direction of Z510 and recruitment of its next accelerator cohort companies. West has not yet been available to comment for publication.
Reached for comment on the status of Z510, EPIcenter CEO Smith said that during the current reassessment phase several people are now operating in team fashion, including EIR Chris West and Program Director Rebecca Bramlett, the latter having joined Z510 recently.
Daisley, 45, told Venture Nashville he began early this year discussing ZeroTo510 plans and his personal interests with management of MBF and its allies.
Daisley grew up in St. Vincent and the Grenadines amid the Windward Islands near South America, and earned degrees in computer engineering at Georgia Tech, HEC Paris, and an MBA from Duke University's Fuqua School.
Bouten, a 46-year-old Dutchman who found his way to Memphis after a stint with a VC in the Research Triangle area, provided VNC a rundown on ZeroTo510 numbers, during a Sept. 1 interview. The results:
26 companies have gone through ZeroTo510 in 6 accelerator cohorts.
Z510 alumni have raised more than $13MM in the aggregate.
7 of the 26 companies (27%) have introduced product into the market, 5 additional alumni companies project entering the market within the next 12 months, which would raise the share of in-market alumni to 46%.
13 (50%) companies stayed in Memphis after the program.
12 (46%) companies have shut down or are inactive.
Two startup teams participated in Z510's 2017 Demo Day in August:
Path EX Inc., of Nashville, which is creating a dialysis-like device that can capture and remove blood-borne pathogens, including multi-drug resistant variants and associated toxins for the treatment of sepsis. The company was created by CEO Sinead Miller and COO Alex Wieseler, both of Nashville. During the Z510 Demo Day in August, they said they were pursuing a $500K raise.
Embrace Design, of Memphis, which has designed a unique back support device for people suffering from diseases of the spine. VNC
.last edited 6 Sept 17 1333 cdst
---