TODAY: Medaxion | Yoshi | Whisper Aero | David Bailey | Pharos |
Tim Estes | Rubicon | SSM Partners | TechHubs

MEDAXION INC., the 15-year-old Nashville healthtech that provides its Medaxion Advanced Pharmacy and Medaxion Insight Engine to the anesthesia industry, raised $20MM from 81 investors. It was founded by CEO Jeff McLaren and CTO John Toups. The raise was associated with its recent merger and role as surviving entity, according to its latest SEC filing. VNC research turned-up no other merger information, but did indicate the company had previously raised at least $7MM over the years. Its website emphasizes Medaxion's role in closing communications gaps among OR, pharmacy, revenue cycle and clinical teams, working in the background to surface trends, issues and options. In addition to McLaren, individuals associated with the latest filing include CFO Susan Brownie, and directors Lucius Burch IV (affil. Burch family partnerships), Richard D'Antoni, (chairman) James Graves, Alyssa Anglin (McCarthy Capital), Phillip Dudley (McCarthy) and Jonathan Wegner (McCarthy). McClaren is a former co-founder and president of Nashville-based HealthStream. Several online sources indicate Petra Capital Partners also once held a stake in Medaxion.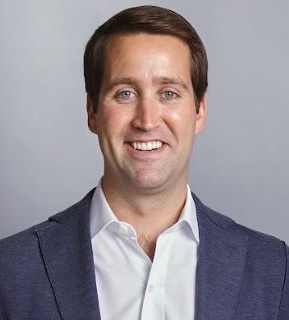 Bryan Frist
BRYAN FRIST-led Yoshi Inc. this week reported via the SEC that the Nashville-based startup has raised about $25.7MM toward a roughly $40.7MM target for a new letter round. Yoshi promises to send its gas trucks and service vans to homes or workplaces to deliver fuel, car washes and other services. Its total financing since inception may now be north of $64MM. (An earlier Yoshi raise may have relied on convertible notes.) Frist, 36, is the company's co-founder and CEO. VNC research also indicates he has also been associated with Friale LLC, a San Francisco-based Seed-oriented VC that invests in medical equipment and technology. Frist has reportedly invested previously in Nashville-based Porter Road (fka Porter Road Butcher) and in LA-based Myria Services Inc. See our in-depth Yoshi story of 2021 here. Other VNC Bryan Frist coverage here.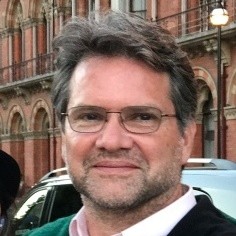 Mark Moore
WHISPER AERO of Crossville raised nearly $41.4MM in equity from 38 investors, according to its SEC report last week. That total apparently reflects total Series A (2023) and Seed (2021) efforts. Co-founder CEO Mark Moore PhD has aeronautic-vehicles and engineering-oriented degrees from Georgia Tech and Stanford University. Whisper offers an electric-ducted fan that is said to be scalable for use in propulsion systems for aircrafts, leaf blowers and other uses. Investors have included Menlo Ventures, EVE Atlas, Capricorn's Technology Impact Fund, Kindred Ventures, Abstract Ventures, Moving Capital, AeroX Ventures, Cosmos Ventures, Linse Capital, and Tennessee Technology Development Corporation dba Launch Tennessee, the latter a 25-year-old nonprofit arm of Tennessee Economic and Community Development. FutureFlight several months ago provided a Whisper Aero overview here. Related VNC coverage here.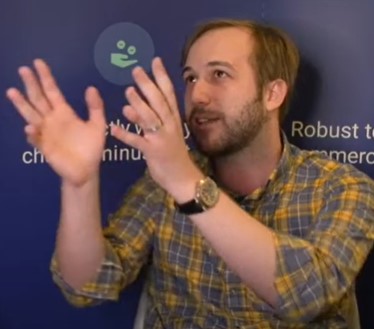 David Bailey
DAVID BAILEY's BTC Inc. recently announced Nashville will be host for his company's "Bitcoin 2024" conference July 25-27, 2024. It will be centered in Music City Center, VNC learned from staff of the city's convention bureau. The annual BTC event has reached 35,000 attendees some years, but hit closer to 15,000 two months ago in Miami Beach, with dropoff attributed by some to an earlier slump in Bitcoin value. VNC research indicates BTC projects 20,000 or more attendees for the conference's first Nashville outing. BTC's Bitcoin Magazine boosted the event's 2024 venue in a post here, which reported Bailey saying, in part, "'We believe that Nashville possesses the ideal blend of freedom-loving mindset and entrepreneurial spirit that will enable Bitcoin to thrive.' The organizers are actively collaborating with local restaurants and businesses to ensure seamless bitcoin payments, transforming Nashville into a hub of bitcoin acceptance," according to the magazine. The initiative seeks to empower both merchants and customers and establish a solid foundation for economic growth," according to the magazine. The magazine also said U.S. Sen. Bill Hagerty (R-Nashville) had commented "I couldn't be more excited that the 2024 Bitcoin Conference is coming to Nashville Tennessee." Sen. Hagerty has regularly expressed concern regarding SEC and other regulatory agencies' actions that could hamper domestic innovation and development in the crypto sector. Bailey's BTC is also convening another event in Amsterdam, in October, details here. VNC's previous coverage of David Bailey here.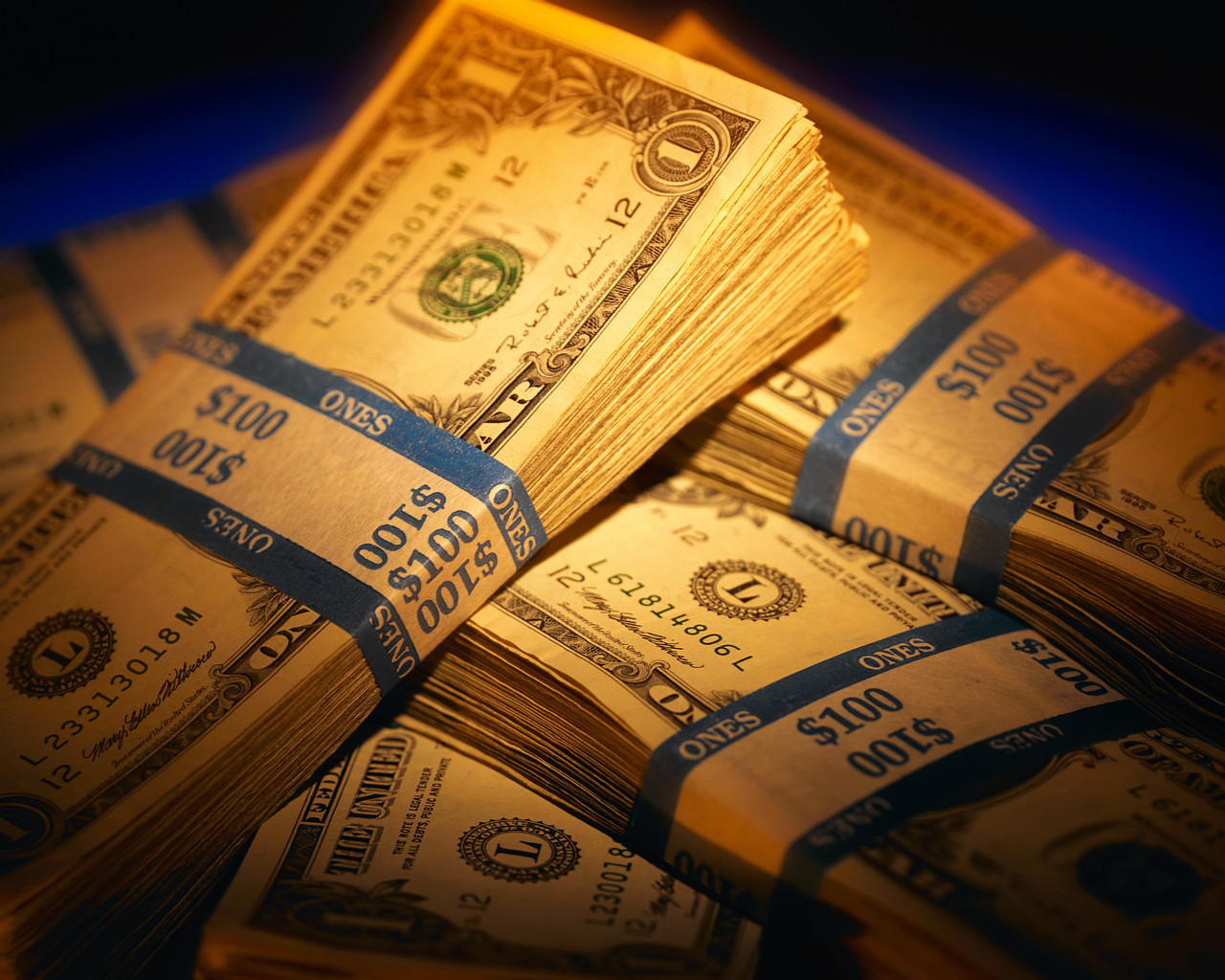 BRENTWOOD-based Pharos Capital Partners Fund IV, affiliated with Pharos Capital Group, reported to the SEC having having raised nearly $179.2MM from 23 investors. Healthcare-centric Pharos says on its website that it seeks "to make investments in healthcare companies that improve the patient experience of care (including quality and satisfaction), reduce the total cost of health care, and possess attractive growth prospects either internally through core revenue growth or externally through acquisitions..." VNC's previous Pharos notes are here.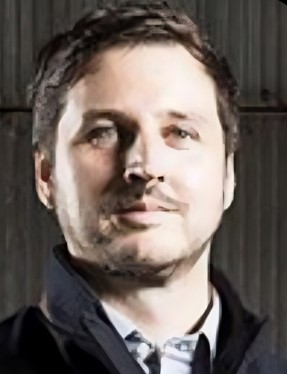 Tim Estes
BUSY GUY: TIM ESTES in 2000 co-founded the tech company that soon became Nashville-based Digital Reasoning Systems (DRS). After a period of control by its large VC/PE shareholders, the company announced in late 2020 that it would sell to owners of Smarsh Inc., who subsequently combined DRS with Portland, Ore.-based Smarsh. In November 2022, Estes filed in Williamson County (Tenn.) Circuit Court a legal complaint against Smarsh, et al, seeking compensation that Estes avers the now-owners still owe him and potentially others. In April this year, Smarsh, et al, filed counterclaims, arguing that payouts from the M&A transaction was a result of DRS's subpar performance and related factors at work during earnout and other relevant periods. According to a Circuit Court listing of captioned actions online, a series of hearings on these matters before presiding Judge Michael Binkley are already scheduled as far out as December 2023. Barring some other resolute of the dispute, the processing of this matter via Circuit Court could continue into 2024 or beyond. Each party has filed a request for summary judgment. Smarsh recently requested some of its supporting documents be sealed. Estes' counsel includes Nashville-based Bob Boston and Karolyn Perry of Holland & Knight. Attorneys for Smarsh, et al, include Nashville-based Jason Callison and Beau Creson of K&L Gates. Estes remains active on several other fronts: For example, acting as founder and CEO, Estes recently founded and registered a new tech startup, Angel AI Company (no active website currently). Estes also announced his role in co-founding The Innovation Studio LLC, which was chartered a few months ago as an AI-oriented venture studio-in-the-making, with plans to provide human and financial capital for new AI businesses. Estes also continues as a member of the advisory board of MissionLink (a security CXO network); and, according to Estes' LinkedIn, he recently became an ambassador of the Defense Intelligence Memorial Foundation. From its earliest days, DRS priorities included working with entities within the U.S. national intelligence community. As DRS matured, it broadened its presence in financial, healthcare and other sectors. VNC's reporting on Digital Reasoning here and on Tim Estes here. Smarsh coverage here. Estes' amended March 2023 filing is here and is provided simply to suggest the scope of issues to be assayed within the Circuit Court.

► RUBICON Fund II LP, affiliated with Rubicon Founders, filed a placeholder sans aspirational target on Friday. Principals named in the filing included Adam Boehler, David Glaccum, Austin Smith. Other VNC coverage of Rubicon Founders here and Adam Boehler here. Sample other filings here.
► NEED $10MM-$30MM in equity investment for growth or recapitalization from a minority or majority partner? If so, SSM Partners, based in Memphis, would like to talk, or so they said in their June newsletter. VNC's previous SSM coverage here. Criteria cited:
Focus on software and tech-enabled services across B2B and healthcare
Have $5-$30M in revenue with 20%+ revenue growth rate
Are approaching profitability or are already profitable
THE U.S. GOVERNMENT's Economic Development Administration (EDA) will fund phase-1 development of about 20 Tech Hubs across the nation, with regional consortia facing an August 15 deadline for applications. The two-phased Tech Hubs initiative is to be funded with billions of Federal grants. Full EDA program info is here. We don't know how many consortia in Tennessee might pursue grants, but it is notable that Tennessee Technology Development Corporation dba Launch Tennessee jumped-out today with a press release saying the nonprofit sub of State Economic & Community Development has pledged support for five Phase 1 initiatives, one-each centered in Knoxville, Chattanooga, Memphis, Nashville and Tri-Cities. See LaunchTN blogpost here.
► All stories in reverse-Chron order, HERE. ► 'Venture Notes' roundups in reverse-Chron order, HERE.
. last edited 1522 20 July 2023
---