TODAY: Angels | GUL | Dyra | OZ | Ag | Knox | Veno | Pass | Blee | 86B | CFC
| People | Resources
---
NEW FUND: Sheltowee Angel Network LLC (formerly Angel Capital Group) resulted from ACG's recent merger with the Sheltowee Business Group (Louisville). Now, SAN has filed to pursue its $20MM target Sheltowee Med Device Fund I LP, with ACG listed as GP. $500K in, thus far. ACG-cum-Sheltowee is led by Chairman Alex Day, a serial entrepreneur and investor based in Louisville, and CEO Eric Dobson of Knoxville. Previous ACG coverage; Dobson coverage.
► Gullane Technology Partners, Memphis, reported June 12 it has raised $31MM, in filing by Trip Miller, who is founder and managing partner of Gullane Capital Partners, here.
Greg Dyra
NASHVILLE-based Greg Dyra is a limited partner in Cross Pollinate, a peer-led organization that was formed to connect families associated with family offices, in ways that "better the world," according to its website. Lead founder: Mark Youngblood of Washington State. The partners just filed for Cross Pollinate AbSci LP, which has raised $3.8MM to invest in AbSci, which is a provider of protein-production technologies for the biopharma sector. Crunchbase says AbSci, itself, has previously raised north of $42MM. Dyra is also managing director of Obair Capital and founder of the nonprofit MidSouth Alternative Investment Association (MSAIA). Dyra also remains, as VNC previously reported, acting CFO and director of The ABLE Channel Inc., which televises, cablecasts and streams video and audio content conveying nonfiction health-related or general human-interest stories to underserved U.S. patients and caregivers who are touched by disability or chronic illness. ABLE currently projects launching this fall. Cross Pollinate ABSCI LP and Cross Pollinate AbSci Managing LLC became Delaware companies this May. Their legal counsel is Riggs Davie in Nashville. Updated: Cross Pollinate filed Aug. 8, 2021 on completion of a nearly $4.9MM raise.
► OPPORTUNITY Zones: In Nashville, WWCD QOZ Fund LLC, files with $1.5MM goal and $50K in, with Megan Epstein officer, director and promoter, and Stephen Epstein the promoter. VNC research suggests the couple are also associated with CA South, as CEO and director advisor, respectively; and, Stephen Epstein is associated with Realiste Fund. VNC OppZone coverage here.
VC INNOVA Memphis co-led an A-1 funding round for Beta Hatch, a Cashmere, Wash.-based company industrializing the production of insects as a sustainable protein for animal feed. Innova's best was alongside Cavallo Ventures, Klein Private Equity Investment and Brighton Jones Investment Partners. Release here. Earlier this week, we saw Clean Crop Technologies of Massachusetts get $2.75MM investment from Prime Impact, Innova, et al, coverage here. Someone's trying to catch all these deals within Innova's Crunchbase profile here.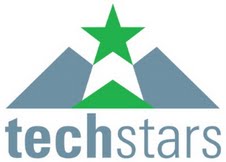 ► TECHSTARS -- backed by ORNL, TVA and UT -- is conducting an Innovation and Entrepreneurship Assessment of the Greater Knoxville Metro Area (site here) and is simultaneously launching a newsletter to support ecosystem development, using the Revue platform. Subscribe here. More on Techstars' ecosystem development services here. No completion date for publication of Techstars' findings has yet been announced. Earlier this week, Techstars announced that its Starburst Space Accelerator had inducted Knoxville's Lux Semiconductors into its 2020 cohort. Lux is led by Co-Founder and CEO Shane McMahon, and makes peel-and-stick wireless sensors for IoT applications. VNC's 2014 story reported on Knoxville players' concerns and aspirations about their region, right here. Other Eastate coverage here.
► VENOSTENT INC., Nashville, filed on its goal of a $535K capital raise. It's a startup that aims to create "a novel, bioresorbable smart material to improve vascular access, maturation, and patency." Cofounder and CEO Tim Boire PhD signed the filing. Crunchbase pegs VenoState's fundings prior to the latest at $1.3MM. VenoStent has also received Launch Tennessee matching funds (SBIR); and was tapped to appear in the LifeScienceTN Venture Forum in 2015 and 2019. Previous VenoStent mentions here.
► PASS IT DOWN, Chattanooga, in May reported raising $870K toward its $1MM target, filing here. Our previous coverage of the company and CEO Chris Cummings, here. Once focused on family genealogists as users, it now prioritizes storytelling via corporate and institutional exhibits. The TFP's Dave Flessner chronicled Cummings' shift in this 2019 story. Crunchbase points to the company's Techstars and Techstars wins, right here.
Charles Brandon
AN ALUMNUS of the Nashville Entrepreneur Center's INFLIGHT program, BLEE LLC, founded by Charles Brandon, reported raising $225K. BLEE Beauty by Me Device for mixing and dispensing customized color tone of liquid foundation, lipgloss, and nail polish. Patent issued January 2019.
86Borders LLC of Atlanta, a Platform as a Services (PaaS) play that seems to aim to serve various sectors, including healthcare (staff, engagement, care management connectivity) and has Nashville ties, according to its filing on a completed $400K raise. Founder is Dan McDonald.
ON THE PITCH: CHATTANOOGA FC (Beautiful Game Inc.), a TN for-profit public benefit corporation (FPBC), filed an annual report showing, among other things, just under $100K cash and equivalent assets at yearend for its latest FY, vs prior yearend cash of about $414K. It had north of $1MM sales/revenue for its most recent FY, with net income about ($1.2MM). They filed for a targeted $1MM capraise in 2018. Their 2019 filing indicated the company's then most recent premoney valuation was about $2.9MM. Its website says more than 3,000 fans hold shares in the club, with owners residing in all 50 U.S. states, and in a total 30 nations. The company and closely aligned nonprofit Chattanooga FC Foundation sponsor, operate and-or ally with a number of other nonprofits.
PEOPLE
Buddy Bacon
MSouth Equity Partners, the acquirer of companies including Nashville's Education Networks of America (ENA), said Buddy Bacon will head its Nashville office. Bacon's LinkedIn. VNC coverage of MSouth here. Bacon has deep experience in the Healthcare sector and spent a decade with LBMC. Release here.
Allegra Landers
CONCORD Technologies named Allegra Landers, the former marketing director of Nashville-based Qualifacts to be the Seattle-based companies chief marketing officer. Concord's focus is automation of manual and document-intensive processes. Release here.
LFM Capital, Nashville, named Mike Stob to be CFO of its Michigan-based Eckhart manufacturing solutions provider. Stob has a notable M&A record. Release here.
RESOURCES
► DEADLINE is JUNE 21 for Food and AgTech Bootcamp (virtual) held by AgLaunch, the Knoxville Entrepreneur Center, SyncEC and the BizFoundry. For sector startups and corporate innovation units. Application form here.
► DEADLINE is JULY 15 for 2020 National Minority Enterprise Development Week Awards, details here. An MBDA/Commerce program.
► GoPUFF, the 7-year-old digital convenience and logistics unicorn, entered both Nashville and Memphis, competing with the likes of Shipt and Instacart. Of possible interest to those frustrated by the relative paucity of new-era Tennessee-based growth companies with widely known consumer brands, this story on Puff's impact on Philadelphia's aspirations by the Philadelphia Inquirer. GoPuff (GB LL Holdings LLC) registered in Tennessee 18 months ago.
► Tennessee Business Relief Program ($200MM total available) for businesses forced to close amid the pandemic. Very interesting details click here. Gov. Bill Lee press release here. Related: Epicenter resources page here.
► Knoxville's Institute for Advanced Composites Manufacturing Innovation (IACMI) got the nod from NextFlex to participate in its workforce training program. IACMI is managed by a sub of the University of Tennessee Research Foundation (UTRF), release here. Collaborative Composite Solutions Corporation (CCSC), also a nonprofit, is led by CEO John Hopkins, who holds PhD and master's in mechanical engineering from UT, a master's in M.E. from the UT Space Institute, and an MBA from the Owen GSM, Vanderbilt University. VNC
. last edited 0812 15 June 2020
---