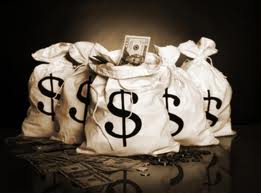 ► NASHVILLE's SportsSense Inc., led by former MedCare, Vanderbilt Medical Center and RenalCare exec and now startup CEO Tom Noland filed for a $1.25MM capital raise. The company says it offers what could be a disruptive tech-enable approach to athletic performance appraisal.
► MARK TULLOCH is CEO of Brentwood-based Seven Springs Orthopaedics Management, Inc., which filed this week for $6.2MM capital raise. Landon Gibbs of Altitude Ventures (Clayton Associates affiliate) is among those named in the filing.
► JOE COOK Jr. is associated with the latest filing of Texas-based Castle Biosciences for a $5.2MM raise. The cancer-diagnostics company is led by Derek Maetzold, a former Schering-Plough and Amylyn Pharmaceuticals executive.
► CHATTANOOGA-based Freightwaves said it raised $13MM in its Series A, led by 8VC. More on the company here.
► BRANCH TECHNOLOGY, the Chattanooga 3D printing and cellular fabrication startup founded in by Platt Boyd and Christopher Weller in 2014, filed for a $6.8MM capital raise. Crunchbase says they raised about $750K in 2016. Site here.
► AMBITION Solutions, the Chattanooga sales management platform formed in 2013 by Brian Trautschold, et al, filed for a $5.8MM raise, bringing along Nashville investors Nashville Capital Network and Emma co-founder (exited) Clint Smith. The Wall Street Journal reported in 2014 that the company had raised $2MM from SV Ventures, then-Google Ventures, et al. It was reported seeded earlier with $600K from Chattanooga's Lamp Post Group. Chattanooga Renaissance Fund is also an investor in Ambition. Other earlier investors reportedly included High Line Venture Partners, Redpoint Ventures, Promus Ventures, Initialized Capital, Acequia Capital and individuals including Paul Buchheit, Justin Kan, Ryan and David Petersen, Anand Swaminathan, Patrick and John Collison, and Bobby Goodlatte. Related here.
►MEMPHIS-based AAyush Thakur, who also has a logistics tech startup called Truckish, according to his Linkedin, has filed for a $75K opening raise for Connected Dynamics Inc. VNC
. last edited 2042 13 June 2018
---