Today: ESO | Petra | Row | Peat | BSQ | VVC | Solas | Heinz | Griz |
DCD | LIN | Hemp | ICBA | Luci | DDT | FOCUS | Resources |
---
NEW MEMPHIS FUND: A handful of seemingly very active VC and-or Angel investors have filed for a planned $100MM raise: ESO Venture Fund IV LP, ledby MP ESP GP IV. The parties associated with the filing: Stephen Roberts | James Lackie | Scott Chou | Paul Yacoubian. The four are also associated with Employee Stock Option Fund, (ESO, San Mateo), which enables option holders who are departing their firms to finance the exercise of their options and related tax payments. Lackie and Roberts are also associated with River Street Management, Memphis, which supports sourcing, executing and managing venture capital investments.
PETRA Capital, Nashville, recently announced its completion of Petra Growth Fund IV, securing $208MM to invest. Petra also said it had joined other investors both to form Three Oaks Hospice in Dallas and to invest in an undisclosed Mid-west provider of physical therapy clinics and worksite solutions. Fund IV update here. Earlier Petra coverage here.
Dashiff
NEW I-BANKER - Row Holdings LLC, Brentwood, filed on completion of a $500K raise, with Sr. Managing Partner Duncan Dashiff the sole filer. Row Holdings team also includes, according to LinkedIn: Harrison Matthews, Berkeley Stobo. Previous VNC Dashiff coverage.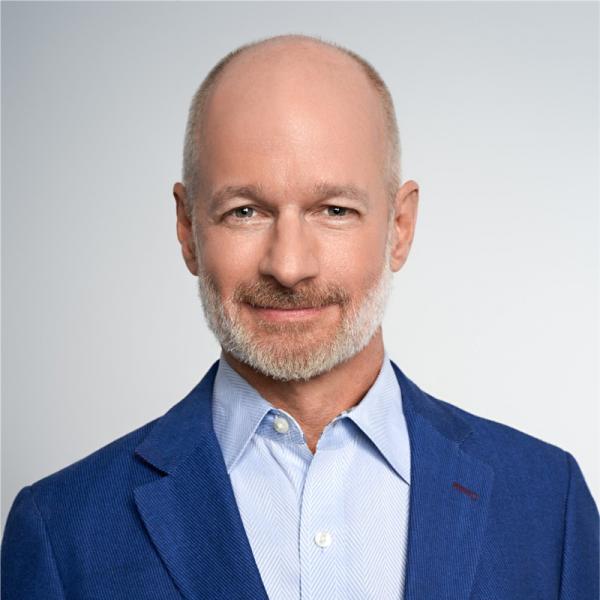 Peat
INCLUSION-EQUITY: Former Council Capital (fka Council Ventures, Nashville) GP Gary Peat is now GP with Valor Ventures in Atlanta. Valor explained in a recent press release that it focuses on Seed-stage needs of diverse and inclusive startup teams. Previous VNC-VTC coverage of Peat. His LinkedIn profile here.
► JONATHAN SEXTON, previously EIR and COO at Knoxville Entrepreneur Center, sold his Bandera Creative Agency to Boldsquare, and is now manager and partner in that firm, which was founded by Dylan Jones of Knoxville. Its 2018-2019 trademark application shows Baker Donelson's Aaron Chaloner advising.
► VETERAN VENTURES CAPITAL, led by Founder-President Derren Burrell, has raised the sights on its previously reported raise to $20MM, according to their SEC filing June 16, showing $600K raised by the fund. VentureNashville coverage here. Add: As of July 6, 2020, VVC's portfolio page reflects two investments: One in California-based Yates Electrospace (press release) and one in Franklin, Tenn.-based Haven Lock.
► CHATTANOOGA-based Solas BioVentures Fund II, led by Mark Hackett of the issuer investment manager Solas BioVentures Management LLC, reported it has raised $5.1MM from 13 investors. Others named in association with the filing include David Adair, and Michael Hoey. Attorney Hackett is also a partner in Evans Harrison Hackett PLLC. VNC previously reported Adair as an advisor to e-prescribing platform EIRSystems Inc., also of Chattanooga. Sola BioVentures is also an investor in Colorado-based CardioNXT, which is led by Jerome Edwards, the lifesciences entrepreneur once based in Nashville.
Heinz
► SCOUT PE: Drury "Dru" Heinz, managing director of Nashville-based Bowen Falls Capital, said in a recent filing he'd nearly reached his $450K private-equity fund goal. His website says Bowen was formed to acquire and operate one U.S. business. Criteria here. Bowen is Delaware registered, was formed earlier this year in NY State. We've seen a number of these over the years, but most have been casting their nets from out of state. Heinz seems to be taking up residence.
► ENTREPRENEUR Sheldon Grizzle, better known for founding roles in Co.Starters, GigTank, Co.Lab (Company Lab) and other initiatives based in Chattanooga, is associated with a filing this week by Northtowne Holdings, which VNC research indicates is a Green development. Earlier VNC/VTC Grizzle coverage here and here. VNC research suggests Northtowne is a Green multifamily real-estate development.
► MEMPHIS-Based Dev/Con Detect Inc.'s latest filing suggests it's nearing the $6MM mark in total capital raised since inception. Named in the filing are Margaret Louie, StartCo's Eric Matthews, Innova Memphis's Jan Bouten, Daphne Carmeli, Dean Hatton. The startup was recently named a Tech Pioneer by the World Economic Forum, for its work in JavaScript security and cybersecurity-as-a-service. The company was a LaunchTN "Village 36" presenter in 2017.

► LINCOR INC., Brentwood, filed for a $544K raise, with $300K in as of June 19. SEC records show it filed for raises totaling $11.9MM, since October 2013. Crunchbase shows it having raised $12.5MM. There's some indication online that with debt funding and grants, it may have raised a bit more than that. The 17-year-old company offers a patient-centric engagement platform, mainly for hospitals. In addition to Nashville, the company has presence in Cork, Ireland; Chartre, France; and, Toronto. In 2016, Lincor Solutions announced plans to merge with an ASX-listed channel partner, Hill Ltd., but in January 2017 the parties announced that transaction would not proceed.
► HEMP2LAB LLC, of Rossville outside Memphis, in May filed on completion of its $550K raise. The company raised about $1MM in 2019, as well. Their CBD oil production facility is due to open soon, according to their website. Three execs with Memphis-area addresses are associated with the filing: Bill Margaritis, Keith Allen, Thomas Childress.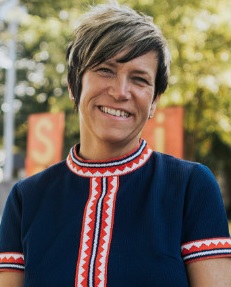 Smith
► LESLIE SMITH, President-CEO of Vibrant Memphis Inc. (dba Epicenter), is playing a key role in this week's ICBIA.34 virtual conference, held by the International Conference on Business Incubation (ICBA). Smith chairs the ICBIA board. Earlier VNC coverage of Smith, here. Coverage of Epicenter here.
► LUCI: BROTHERS Barry and Jered Dean, Nashville and Arvada, Colo., respectively, have created a platform with sensor-fusion technologies to enable a powered wheelchair user to enjoy "unprecedented stability, security and cloud connectivity," according to their release here. COO Peter Knapp handled the company's registrations. Startup LUCI's debut PR was handled by The Outcast Agency's NYC office.
► DIATECH Diabetic Technologies, Memphis, continues raising capital in small increments. Last week's filing here. Previous VNC notes on DDT here.
FOCUS: KNOXVILLE as Innovator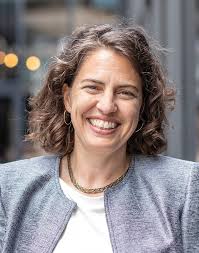 Mayor Indya Kincannon
THE KNOXVILLE AREA has "so much intellectual capital," thanks in large measure to the presence of Oak Ridge National Laboratory, the University of Tennessee and other resources. Yet, the region's innovative and entrepreneurial potential remains partly "untapped," leaving the impression in some quarters that Knoxville-Oak Ridge is somehow "less than the sum of its parts, Knoxville Mayor Indya Kincannon said yesterday. She was replying to a question during an Innov865 Alliance webinar. She said the previously reported Techstars Innovation and Entrepreneurship Assessment of the Knoxville area could produce findings that could help define ways to raise the region's profile and enhance the ecosystem's access to capital. Other related initiatives, including efforts to advance creation of a Knoxville innovation district, will help agglomerate talent and create new places for exchange of ideas, while the city simultaneously addresses issues of amenities and affordability. Asked about interest in tech commercialization, Kincannon cited locally based SkyNano Technologies (focused on innovative manufacturing processes) as one of the startups she is eager to applaud and support. (The mayor's strategic planning aide, Carter Hall, who was also in attendance, noted that he sees opportunities to connect startups and local corporates, for R&D, commercialization or other partnerships.) Asked whether or not greater emphasis on innovation and entrepreneurship might offset tourism spending lost to the COVID19 pandemic, the mayor said that "communities of opportunities" would help the city address an array of needs and opportunities, including, e.g., employment and law enforcement. At several points, the mayor emphasized the needs of sole proprietors for capital and other resources that will enable them to hire one or more payroll employees [an often-cited economic-development metric], and the need to remove barriers to entry and economic growth of underrepresented minorities. Responding to an audience question, the mayor acknowledged continued discussion regarding the possibility of the Smokies Minor League Baseball team relocating to Knoxville from Kodak, Tenn., east of the city. The team is owned by Knoxville entrepreneur and now-president of the University of Tennessee System, Randy Boyd. Other initiatives, such as a proposal for the Knoxville Urban Wilderness Gateway Park Project, remain on the table for community discussion. Elected in 2019, Kincannon was previously Knoxville city director and program manager for her predecessor, Mayor Madeline Rogero. Kincannon holds a master's from Princeton University in public administration, and a bachelor's from Haverford College (history, Spanish).
RESOURCES
LAUNCH Tennessee, the nonprofit public-private partnership that operates alongside Tennessee Economic & Community Development, has opened registration for the state's "36|86 Festival," with 40 or more speakers in online interactive sessions, plus online networking breaks, with Earliest-Bird pricing thru June 30. Catch up with the parade here. The event spans Aug. 17-28, 2020.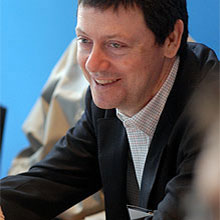 Fred Wilson
► FRED WILSON, co-founder and partner, Union Square Ventures, NYC, blogged this morning that diversity within startups' boards of directors should be a priority as soon as a board is conceived. He also called for more resources to enable the search for needed directors of entrepreneurial firms. Also this morning, Wilson did an online "Fireside Chat" that was part of FINTECH Innovation Lab New York's annual Demo Day. He said there has been some real progress in improving gender diversity, but a great deal of work remains to be done. There is real impetus now for faster movement toward ensuring equitable diversity of underrepresented minorities in the VC sector, among portfolio companies and the rest, he said. NYC may have advantages in this context, in that it is a very diverse city. Wilson also said he believes heightened recognition of the power of conducting relationships via digital media has helped his firm complete some minority-stake transactions with founders whom they did not meet earlier in-person. He acknowledged that work from home has gained much greater acceptance as an option, even though he believes being physically present in offices is valuable and welcomed by most management and employees. He added that virtualization of some dealflow development may lead investors to give more thought to international targets. Demo Day site with videos here.
Marshall
FINTECH: Tommy Marshall, who holds a VU Owen Graduate School of Management MBA, not only leads the Georgia Fintech Academy at GSU in Atlanta, he's also EIR in that city's Advanced Technology Development Center (ATDC), which is an affiliate of Georgia Tech. The Fintech Academy at GSU is a statewide initiative of the Georgia University System, and the Academy has at least 15 participating Georgia universities as partners. Atlanta is home to a number of fintech advocates, including Fintech Atlanta, the American Transaction Processors Coalition, the P20 Global Payments Conference, and much more. One list of top fintech firms in Atlanta is here. Even the Chamber's aware of it, here. NOTE: Atlanta's FINTECH SOUTH event will be all virtual, revised agenda TBA, currently set for Oct. 5-9.
► KNOXVILLE Entrepreneur Center announced June 17 its new "The Works" cohort of startups, listed here.
► INNOVATION CROSSROADS: Oak Ridge National Lab's Innovation Crossroads program welcomed six researchers into the fourth cohort. Release here. Previous IC program coverage here.
► DATASCI TALENT: Vanderbilt University Data Science Institute recently announced the 31 members of its Summer Research Program, here. Its 2019 DSI SRP cohort members are here. (Apart from the SRP cohorts, VU updates current DSI students here.)
► US DOE announced making a $20MM commitment to STEM workforce development via a grant via Oak Ridge Institute, a partnership between Oak Ridge National Lab and the University of Tennessee. Release here. OakRidger coverage here.
► TN General Assembly and Gov. Bill Lee found a path forward to provide $32.6MM for a University of Memphis STEM building, which will replace its aging Herff College of Engineering quarters. Prior to the advent of the COVID19 pandemic, Gov. Bill Lee had proposed borrowing $41MM for the Herff replacement. The new expanded facility is among numerous factors that the university believes will advance it to Carnegie R-1 research institution status. John Klyce of the MBJ wrote extensively about STEM and related activity with the Herff College, back in December.
► OPPORTUNITY: The U.S. Chamber of Commerce recently issued its report on Systemic Barriers to Equality of Opportunity for Black Americans and People of Color, titled, America's Opportunity Gaps: By the Numbers. Download it here. Background here.
► GOOD QUICK READ: The UBS report on The Future of the [Global] Tech Economy (June 2020) is right here.
► OUR PREVIOUS 'Venture Notes' roundups are listed here. All published contents are listed here, in reverse-chron order. VNC

. last edited 1600 25 June 2020
---