Mac Bartine
TODAY: Smart-RIA, ECD's Randy Boyd, LaunchTN INCITE,
Impact Investing, Rebrovick move
FINTECH is bubbling-up again in Tennessee: Knoxville-based newco Smart-RIA Ventures LLC on Feb. 18 reported it's working to raise $500K, under CEO Mac Bartine, who is currently sole owner of the newco, which supports Registered Investment Advisors' compliance activities. Bartine, 46, said today he is fulltime, and he has about 10 contract staff, most in software development. Website here. His CTO is Adrian Carr of Knoxville. A closely allied company was founded in 2011 by wealth advisor and entrepreneur Roger Kiger. John Morris, founder of The Lighthouse Fund and Clearpath Ventures and a former CEO of Tech2020, is providing management augmentation to the company. Brandon Bruce is co-founder of Cirrus Insight in Knoxville and he'll be joining board as an independent director, after Smart RIA's current round is completed. Attorney Brad Sagraves of Egerton McAfee filed for Smart-RIA Ventures LLC. The company relies on Summit Accounting and SunTrust is the company's bank. Asked about customers, Bartine said a Florida-based compliance advisor has adopted the company's white-labeled product offering and that company's founder will join its board of directors.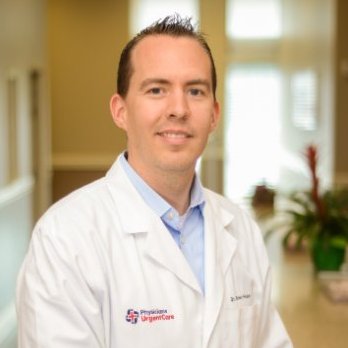 EvidenceCare's
Brian Fengler, M.D.
DIRECT IMPACT Investment pitch-style conference convenes this afternoon at Vanderbilt University, through collaboration of boutique Clean Energy Advisors (CEA) and a VU student group known as "Students Promoting Environmental Awareness and Responsibility" (SPEAR). According to the program's website, presenters include founders of startup Huckle; Sustainable Farm Partners; Solar Site Design and Correlate. According to the site, other presenters include Don Lazas of NueCura, the Angel group; Chris Taylor of Fortnum Capital; Brian Fengler of EvidenceCare; Jeffrey Balser, M.D., Ph.D., VU Associate Vice Chancellor; The primary CEA organizers are the company's CEO Chris Warren and Sr. Managing Directors Erik Melang and Mike Zito.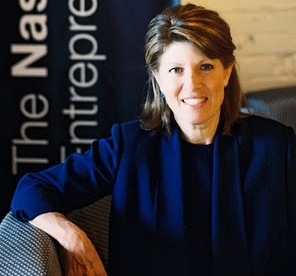 Linda Rebrovick
LINDA ESKIND REBROVICK, former Metro/Nashville mayoral candidate and CEO of startup ConsensusPoint, is now senior client partner in Nashville with human-capital consulting and retained executive search firm Morgan Samuels. She will manage client relationships for executive and board searches for the firm and will continue to serve as a Director with three public and private companies: Nashville-based HealthStream and Consensus Point, and Tampa-based Tribridge, an IT services, business applications and cloud solutions company. Rebrovick's LinkedIn is here.
Charlie Brock
LAUNCHTN, is near to announcing final INCITE investments, which as of two weeks ago had benefited 42 early-stage companie via 86 transactions. See details here. LaunchTN also confirmed for VNC that only 2 of those 42 firms were members of portfolios of any of the state's original nine regional accelerators: Nashville Entrepreneur Center's Split|Second (Cyber Physical Systems) and Chattanooga Company Lab's RootsRated. LaunchTN Capital Formation Director Jason Denenberg told VNC he believes the low representation of State Accelerator portfolio companies resulted from the program initially requiring $15MM assets under management for "a lead approved investor to get a deal structured." He added that funds under those rules typically did not look at accelerators' companies for much of the life of the INCITE program, until the minimum AUM was sharply lowered. LaunchTN CEO Charlie Brock agreed with Denenberg, adding that LaunchTN "changed the program in the spring/summer of '15 to lower the AUM threshold ($15M to $5M) and the minimum private investment amount from $300k to $200k. If we had been able to affect these changes earlier, the number of seed/angel stage companies and accelerator graduates who received funding would likely have been higher." LaunchTN administers the INCITE program for TN ECD, which received a $29.7MM U.S. Treasury grant to fund INCITE.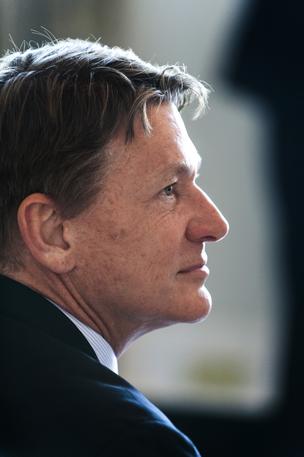 ECD's Randy Boyd
ECD Commissioner Randy Boyd last week told Venture Nashville that while the Haslam Administration's Angel Tax Credit idea is working its way through the legislative process, Boyd and his team are still gathering and sorting ideas for what he hopes will be "a series" of new initiatives to support entrepreneurship, which he described as "the most important thing we'll do." He cautioned that while "there are very few bad ideas" surfacing, the key is to ensure substantial private-sector involvement. Asked whether turnover accompanying the political cycle could undo fresh initiatives or diminish basic programmatic continuity, Boyd said his aim is to launch only initiatives that are so sensible that successors will find it makes good sense to continue them. He cited the Administration's "Drive to 55" education "LEAP" labor-education alignment program as exemplary initiatives. While the Administration is supporting repurposing of some potential Hall Income Tax revenue to stimulate Angel investing, ultimately, said Boyd, "we don't want to be a state that is an investor, [rather] a state that's good for investors." That said, he said anyone who seeks legislation they believe will benefit the state should do their diligence, determine the fiscal impact on the state and begin seeking validation. Asked whether he thinks he'll need to find a replacement for LaunchTN CEO Charlie Brock within the next 12 months, if Brock opts to return to the private sector fulltime, Boyd said, "I hope not." He said that while he and Brock "love working together" and agree there's much left to achieve, thought is naturally given to succession planning, to cover a range of contingencies. Boyd said that if Brock does choose to leave, he'll thank him for his many contributions and personal sacrifices while in the job. Asked about such things last summer, Brock responded by listing items still on his to-do list.
.
---