Today: LaunchTN | Fintech | K-TENN | SIGNiX | VisuWell
UEG | McWhorter | Metova | Neuterra |
---
LAUNCH TENNESSEE: CEO Charlie Brock recently confirmed that his team and outside advisors continue to study seriously the concept he introduced during the group's January board meeting, for creation of a fund of funds or similar institutional investment entity. During LaunchTN's April 19 board meeting, informal comments by staff and directors indicated the organization could seek an aggregate $100MM for such a fund, perhaps building it with a series of appropriations approved by the legislature and the next Governor over multiple years. (A single $50MM figure had been used in January.) VNC later asked whether Bob Rolfe, who is the chairman of the LaunchTN board as well as commissioner of the Haslam Administration's department of economic and community development, was in favor of pursuing such a fund. Rolfe's staff replied April 30, "TNECD is supportive of Launch Tennessee's strategic and longterm initiatives. We look forward to learning more about the plan" during the group's 1Q FY2019 board meeting. Though no strategic votes were taken by the board during last month's meeting, other topics pointedly raised included devising tools and tactics for averting the departure of startups nurtured in Tennessee to other states, as recently happened when Chattanooga-based RootsRated announced a major capital raise and its relocation to Atlanta. It was clear, too, that all present were aware that continuity in funding and support for LaunchTN (officially, Tennessee Technology Development Corporation) cannot be assumed as gubernatorial and Cabinet succession proceeds. The Board and staff seemed of one mind regarding the need to lobby and educate members of the General Assembly and their personal staffs regarding LaunchTN's role and requirements.

► FINTECH: Got a Fintech business plan or regulatory issue on which you'd like feedback or guidance? Thanks partly to impetus provided through an initiative of the national CSBS, Tennessee Department of Financial Institutions (TDFI) has named Asst. Commissioner for Compliance Nicole Chamblee to serve as its fintech Innovation contact. CSBS fintech industry advisory panel here. Chamblee is also among key TDFI contacts for matters involving multi-state licensing for money services businesses and related matters. Earlier related story. Responding to a VNC request, a spokeswoman for TDFI said she could provide no additional information on Chamblee's prior experience.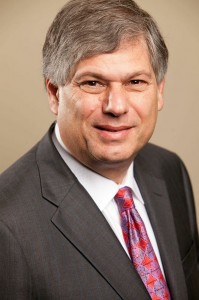 Matt Kisber
K-TENN Capital in Nashville is becoming a life-insurance holding company and seems likely to engage in some rollups, which could explain its recent filing for a planned $6MM raise. Its website says the company got approval for life insurance sales via its K-TENN Insurance Company more than a year ago. Nashville players on the filing include Silicon Ranch Co-founde Matt Kisber, who was once a State Representative who chaired the House Ways & Means Committee, as well as ECD commissioner under former Gov. Phil Bredesen, among other incarnations.

SIGNIX Inc., the pioneering eSignature company in Chattanooga, filed for a $10MM capital raise, showing $820K in the house. Management recently told VNC the company has about 40 FTE, including 13 engineers. Crunchbase says that prior to this the company had raised $14MM, as of August 2016, but SIGNiX declined to provide an update. CEO Jay Jumper, 54, acknowledge the company is exploring opportunities created for the firm by the advent of blockchain technology, and related matters. The company's attorneys ares from Baker Donelson and Frost Brown Todd, the latter now particularly associated with blockchain-related matters. Accounting is with Henderson Hutcherson McCullough, and the company banks with Bridgebank. Here are our SIGNiX stories of 2015 and 2010.
► HEALTHTECH: WeCounsel Solutions, creator of the VisuWell telehealth technology platform, has relocated its headquarters to Franklin from Chattanooga. It is led by CEO Sam Johnson. See full coverage on BusinessWilliamson.com -- Venture Tennessee's earlier WeCounsel story is here.
Jeremy Balog
► THE CHATTANOOGA-based CEO of publisher Used Equipment Guide Inc. yesterday filed what amounts to a headsup with the SEC on its Seed round capital raise. CEO Jeremy Balog, 34, said the company concentrates on the used heavy truck and equipment industry via its robust discovery platform. Balog said the company's not ready to announce how much Seed it has raised. It has about 20 employees in Chattanooga and Asheville combined. Chambliss Law provides securities and IP counsel. David Lilly of Asheville is an advisor to Balog.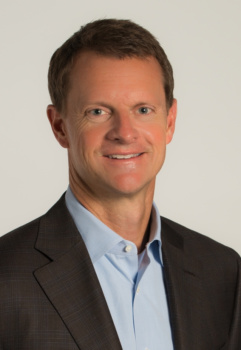 Stuart McWhorter
VC and entrepreneur Stuart McWhorter is testing operations prior to launching his 400-acre Rolling Hills Retreat in Williamson County, BusinessWilliamson reports. McWhorter is Co-Founder, Chairman and Partner of Clayton Associates, the McWhorter family office he started with his late father, Clayton McWhorter, a former president of HCA and the initial benefactor of the Nashville Entrepreneur Center.
FRANKLIN- and Arkansas-based Metova announced a recapitalization of undisclosed magnitude involving management and NJ-based Lightview Capital. It has more than 40 folks associated with its Nashville office.
NASHVILLE and Kansas-based Nueterra Capital announced it led a $6MM Series A financing for Santa Monica-based Casetabs, which offers cloud-based surgery coordination technology. VNC

.


---
.last edited 0807 3 May 2018