Today: AIM South | Shore Capital | Owen GSM | Lightspeed's Kasser
---
THE AIM SOUTH FUND for Angel investing set up in Alabama by Jim Corman, et al, has filed for a $20MM capital raise. VNC research suggests the new fund could be a collaborative effort between Corman's Angel Investment Management (AIM) Group and other large Angel groups in the region, perhaps including Greenville, S.C.-based VentureSouth. This story will be updated as warranted.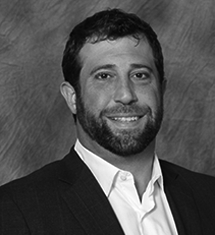 Justin Ishbia
Shore Capital
SHORE CAPITAL PARTNERS of Chicago, the microcap healthcare investment firm, is likely in 2019 to begin raising its Fund III, establish a permanent Nashville office, and make 4 to 10 platform investments, said Managing Partner Justin Ishbia during Friday's Vanderbilt Entrepreneurship Conference, convened by Vanderbilt University's Owen Graduate School of Management. Ishbia (VU Law 2004) told conferees the firm's roadmap also includes creating its first Food & Beverage Fund and, subsequently, a Business Services Fund. The company's only previous healthcare portfolio company based in Tennessee was Fast Pace Urgent Care, which it sold to Revelstoke Capital Partners (Denver), in 2016. It has made 20 platform investments and 104 add-on investments. It could reach 70 platform investments by 2023. Its 2014 Fund I totaled $112MM and its 2017 Fund II hit $190MM. Its current assets under management are about $600MM, which the firm models rising to $1.6BN AUM in 2023. During the same span, its team of full-timers could grow from today's 26 to more than 60. Its lists nearly 70 operating partners, including Nashville healthcare entrepreneur Michael Burcham and Larry Kloess, a former chairman of Clayton Associates, the Brentwood VC and family office of the McWhorter Family. Ishbia confirmed he is a minority investor in Nashville's Major League Soccer (MLS) franchise, alongside majority owner John Ingram, chairman of Ingram Industries and Ingram Content Group.
Eric Johnson PhD
VU Owen GSM
VANDERBILT University Owen GSM Dean Eric Johnson PhD confirmed for VNC that OGSM will kickoff observances of 50th Anniversary of the school's founding with a Jan. 4, 2019, gathering of Vanderbilt alumni at Airbnb headquarters in San Francisco. For that occasion, Narus Health CEO Michael Burcham, who has taught many OGSM entrepreneurs and who was the first CEO of the Nashville Entrepreneur Center, will moderate a panel discussion.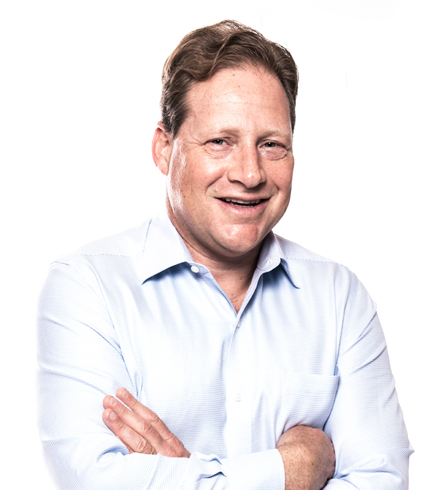 Brian Kasser
Lightspeed
BRIAN KASSER has been partner and Talent lead within Lightspeed Venture Partners since 2016. He said during Friday's OGSM Entrepreneurship Conference that he believes the changes in Nashville since he graduated with a VU Economics degree in 1990 (ahead of his Wharton MBA) are extraordinary. Nashville "is a very, very exciting place," a place people are eager to visit. "I think sometimes folks in Nashville don't even realize what they're sitting on," he added. In seeking capital in the Bay Area or elsewhere, Kasser urged to think long term in building relationships. He estimated that 80% of the relationships he has in the venture sector have been built individually over 10 to 20 years, with the other 20% a result of "looking for surprises -- exploring ideas and opportunities not previously on his radar. "Never optimize for the short term" in either developing your company or building relationships. Put out the effort for face-to-face meetings, because Skype and other tools are poor substitutes for showing up, both within and outside your organization. Learn to communicate fluidly, constructively -- and learn to have the inevitable "tough discussions." In cultivating ties with potential future investors, start early, touch base periodically as appropriate, and make sure you're developing a network of people in organizations with specializations, theses or "superpowers" align with your own ideas and goals. And, keep in mind that for Lightspeed and many other institutionals, the goal is to land multiple entrepreneurial hitters who get on-base with "good doubles and triples" -- and the desire to see some of those turn into Unicorns doesn't change that.
► Recent previous Venture Nashville stories, presented most recent first, right here. VNC


.
---
Related Articles