BELOW: 36|86 | Crom Carmichael | Novion-Olura | Truckish | Procyon | HeraHealth | WMG | HeritageMed | UrgentTeam | SperoHealth & RESOURCES
---
36|86 Festival & Health:Further -- Nashville-based Launch Tennessee says next year's 36|86 is slated for Aug. 28-29, 2019. This year, 36|86 and Health:Further (Briovation) events were co-marketed on dates nearly simultaneous, with overlapping sessions a few blocks apart. LaunchTN recent said this summer's 36|86 attendance was 1,214, nearly 200 of whom were investors. Going forward, 36|86 is to be promoted year-round. Related: Health:Further's website currently says next year's H:F event is to be Aug. 19-21, but management has responded directly to VNC requests for confirmation. If the schedule holds, it would provide roughly a week's breathing room between H:F and 36|86.
PERIPATETIC INVESTOR and advisor Crom Carmichael is associated with an Oct. 4 filing on a potential $500K equity raise in the financial services sector. In 2016, it reported on a $2MM raise. SEC reports here. Michael Casalini, also on the Form D, is founder of Bridge Capital Solutions and Mercury Services Group among other interests. VNC research suggests the Richard Chambers on the filing is the former founder-CEO of Bank of Nashville. The two-year-old startup filed under the name Miami Dade LLC is apparently based in the Miami area. It is offering commercial check cashers the CONEXT Prepaid Visa Card.
Shannon Britt
SHANNON BRITT, founder/CEO of of Franklin-based Novion Devices LLC, tells VNC he has raised sufficient capital for the initial launch of his OLURA retail brand of beauty and aesthetic devices by 1Q2019. Through Novion, Britt has long provided consulting, onshore and off-shore manufacturing and B2B/B2C market-development services for other companies' devices and other products. He said he is likely to raise further capital for the OLURA brand in 1H2019. His legal counsel is Casie Riggs of Riggs Davie. Other professional advisors and potential advisory-board members remain under consideration. Britt's LinkedIn is here. This story will be updated as warranted.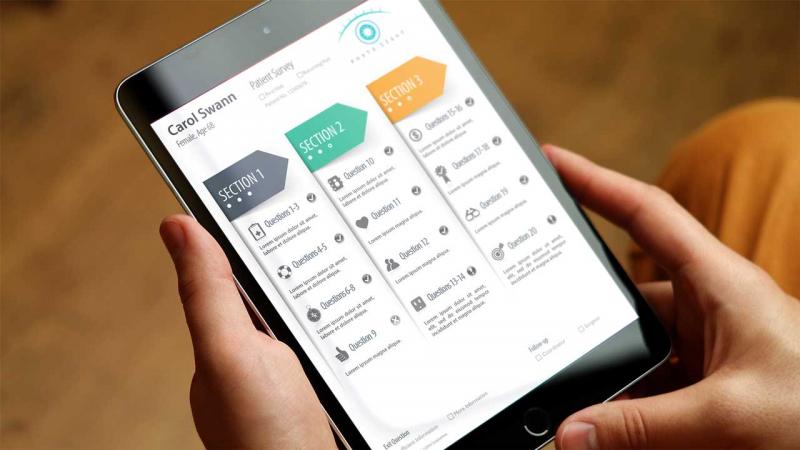 SURGIORITHM Co-founders Diane Weiner and Amnon Keynan confirmed that this week they began conversations with potential investors in Nashville and elsewhere in the $1.25MM capital raise the entrepreneurs are contemplating. Surgiorithm's SaaS offering powered by its predictive algorithm helps engage and prepare patients for decision-making about treatment, costs and forms of insurance coverage or self-payment, in advance of their in-person assessment by professionals within opthalmic practices. Its fees vary by numbers of physicians using Surgiorithm in a medical group. Other Surgiorithm revenue opportunities that have been identified are associated with supplying of manufactured products and treatment financing. The Surgiorithm dashboard tracks engagement, marketing, capacity utilization and productivity. Other than a $5K prize won in a LaunchTN competition, Surgiorithm has begun generating revenue, has been entirely founder-funded and has no debt. The startup's advisors include attorney Geoff Vickers of Nelson Mullins, and accountant Chad Troup. Previous coverage.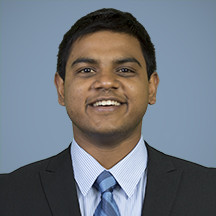 Aayush Thakur
CONNECTED DYNAMICS (dba Truckish) in Memphis filed for an initial $75K raise. As we reported in July, the company hosted by Epicenter and led by Memphis-based CEO Aayush Thakur and COO Deme Yuan, offers what the cofounders describe as a "comprehensive blockchain and AI-based SaaS platform, featuring two main components, Online Freight Brokerage for matching shippers with carriers; and, Fleet Management Solution for small to medium size trucking companies, which carry a majority of the freight trucked in the U.S.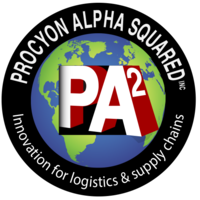 CELLPHONE Flame threat: PROCYON Alpha Squared in Cookeville is only four years old. It became focused on its current target in 2015 after an aerospace trade association reached out for help. It has generated about $1.2MM in sales to domestic and international users since it began this year producing its proprietary Omega Pak System of corrugated shippers for safely shipping sometimes flammable lithium batteries and cellphones and other products that contain them. While working to reduce production costs and refine their business model, they're also weighing organic growth versus scaling-up by accepting outside equity capital or a debt facility. The company has been almost entirely funded by its four co-founders. Less than $100K equity capital has been accepted thus far, Co-Founder and CEO Jim Kennedy (LinkedIn) told Venture Nashville. Sales have been ramping steadily on both domestic and international fronts, he said. The current goal of various components of Procyon's Obexion Technology Suite is to "isolate a lithium battery thermal runaway event to an individual cell or device and prevent the event from spreading to adjacent cells or devices" within a container. The company has a clear view of applications for its licensed technology in fields other than logistics, said Kennedy, age 60. Online sales and fulfillment are handled by Procyon's strategic partner, Chicago-based Labelmaster, under a multiyear exclusive agreement, said Kennedy. Procyon is also closely allied with Indianapolis-based Nochar Inc., which produces fire-retardants and other products. Procyon advisors include General Counsel William Acuff (Acuff & Acuff) of Cookeville and Gordon Gray (IP law) of Long Beach. Its CFO is James Scarlett CPA of Livingston and it banks with First National Bank of Tennessee. The company has 5 FTE employees and additional contingency staffing via AtWork Group, headquartered in Knoxville.
► MEMPHIS-based Hera Health Solutions Inc. (Delaware) is advancing its biodegradable implant material to address contraceptive and other drug implant removal. Atlanta-based Hera recently completed Memphis's ZeroTo510K medical device accelerator, which brought the startup an investment from VC Innova Memphis. In May, Hera filed Form D for its $100K offering. The idea was previously put through a Georgia Tech idea-to-prototype program. Hera is positioned as a pharma device company that relies on previously approved generic drugs and previously FDA-cleared structural materials. Co-founder and CEO Idicula Matthew is a GaTech bioengineering grad.
Ole Obermann
► Warner Music Group (WMG) filed a Form D with the SEC Oct. 12 on a $3.5MM debt offering. A week or so earlier, Warner announced its creation of the WMG Boost seed-stage investment program. WMG, which is a founding member of Techstars Music, said it sees WMG Boost giving it an edge in spotting entrepreneurs and innovative business models and technologies relevant to both recording and publishing. Ole Obermann is WMG's chief digital officer, responsible for business development. WMG is owned by NY-based Access Industries. No WMG Boost portfolio criteria have been published.
► HERITAGE Medical Development Group LLC in Nashville, led by President Chetan Mukundan M.D., reported it has raised $1.4MM toward a $2.25MM goal for commercial real estate. It's the latest in a series of filings for this entity that began in 2015. A 2015 filing showed Sherrard Roe attorney John Voigt as agent in the company's registration. Heritage Medical Associates, a large multi-specialty physicians group in the Nashville area, is also led by Dr. Mukundan.
► GREEN Hills-based Urgent Team Holdings (urgent and family care centers) announced Oct. 12 it raised $18MM from Crestline Investors, SV Health Investors, Petra Capital Partners and River Cities Capital Funds. The 7-year-old company has more than 40 centers and 540 employees, according to its website. CEO Tom Dent, now 66, foresaw the 2018 raise and other strategy and exit options in VNC's earlier story here.

► SPERO Health Inc. specializes in outpatient addiction treatment care for those with substance use disorder. Led by Brentwood-based CEO Steve Priest, the company said Oct. 2 it secured funding of undisclosed magnitude from Heritage Group, Health Velocity Capital, South Central Inc., and Frist Cressey Ventures. Steve Priest is CEO. He's also a partner in NueCura Partners, the angel-investor group.
RESOURCES:

► Feds & Futures: Opportunity Zones were the focus of a 36|86 session and will get the spotlight again during Gov. Bill Haslam's final annual ECD conference, Nov. 1-2.
Danielle O'Rourke
VC ROND CAPITAL, based in Burton Hills, now helps entrepreneurs beyond its own portfolio companies as they prepare to raise capital, through its new Capital Studio. The practice is led ROND CEO Danielle O'Rourke. Our earlier story on ROND Capital's formation here.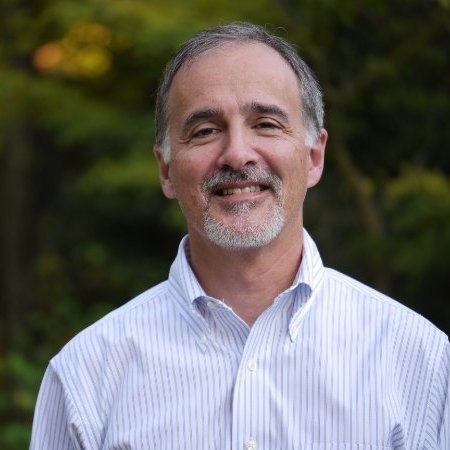 Burt Nowers
GROWTHWRIGHT, the business services organization formed by Nashville entrepreneur Jim Sohr's Five Star Solutions LLC, announced the appointment of Burt Nowers as CEO. Nowers was CFO at Sohr-founded AIM Healthcare, which sold nearly a decade ago to Ingenix (now part of Optum). Sohr also leads PoweredHealth, and that story's here.
► CHATTANOOGA Chamber's Spirit of Innovation Awards event will be Oct. 24. More info here. For the broader agenda see Chattanooga Startup Week, Oct. 22-26.
► THE Network of Executive Women (NEW) kicks-off its Nashville regional group with a learning event Nov. 7 in Nashville.
► SECURING Debt Capital for startups is the focus of an Oct. 23 panel discussion convened by the Company Lab in Chattanooga, with representatives from Bright Bridge, Co.Lab KIVA Program and Atlantic Capital. They'll discuss traditional and non-traditional loan sources. Registration here.
► STARTCO in Memphis is looking for founders of 40 minority-owned businesses that want to hone their investor-pitching skills and vye for a shot at some prize money next week, on Oct. 23. Registration is here.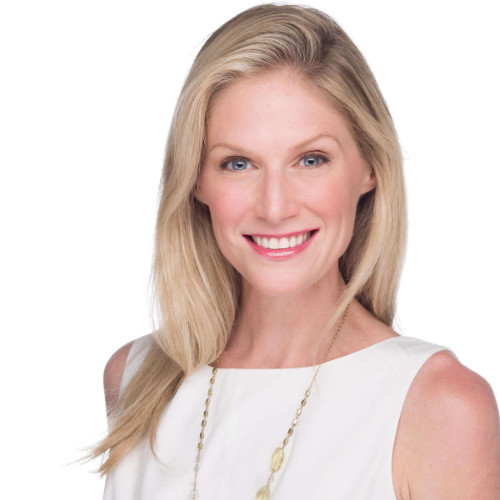 Meredith Karney
► The National Academy of Medicine recently published Procuring Interoperability: Achieving High-Quality, Connected and Person-Centered Care. Meredith Alger Karney of the Nashville-based Center for Medical Interoperability (CMI) was among the editors of the publication. The report "represents a multi-stakeholder exploration of the path toward achieving large-scale interoperability through strategic acquisition of health IT solutions and devices. In this publication, data exchanges over three environments are identified as critical to achieving interoperability: facility-to-facility (macro-tier); intra-facility (meso-tier); and at point-of-care (micro-tier). The publication further identifies the key characteristics of information exchange involved in health and health care, the nature of the requirements for functional interoperability in care processes, the mapping of those requirements into prevailing contracting practices, the specification of the steps necessary to achieve system-wide interoperability, and the proposal of a roadmap for using procurement specifications to engage those steps." The document is here. VNC
. Last edited 0646 21 Oct. 2018
---