Today: LaunchTN directors hired - EvolveWomen redux? - Martin money in IHT - GetStarted startup - FiveWorx M&A - SolMates - Carmichael rides again - Angel Tax Credit - OrthoKinematics - 36|86 2017 - Rep. Hazlewood
LAUNCH TENNESSEE representatives said today they are hiring two directors, one-each to handle the nonprofit's Entrepreneurship and Capital Formation portfolios, which were both previously juggled by Jason Denenberg, who recently resigned to pursue fulltime his two-year-old startup, Nourishwise. A total of at least 75 applicants (50%+ from out of state) for the two jobs have been sifted-down to six finalists, and the two directors are soon likely to be announced. Likely priorities for one or both new hires: Recruiting sponsors for the LaunchTN's network of accelerators, mentoring networks and other pro-entrepreneurship initiatives for Life Sciences, Energy, Agriculture and potentially Automotive sectors. Update: As of 18 July, there are 4 candidates for the Entrepreneurship post, and 2 for the capital formation post. Selections are due not later than first week in August.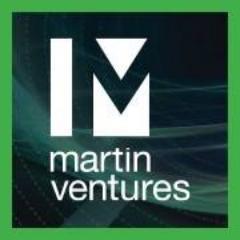 INTEGRATED Healing Technologies (IHT) in Franklin has Martin Ventures investment, according to the VC's website and IHT's Form D filing for a planned $4MM raise, here. IHT says it "aggregates FDA products into synergistic, clinically proven, cost effective wound care systems using NPWT and proprietary dressings for chronic wound treatment and the prevention and treatment of post-incisional wounds." We reported an earlier related filing in March here.
Enoch Elwell
ENOCH ELWELL, 29-year-old co-founder of The Company Lab in Chattanooga and a prime mover behind development of the CoLab's original CoStarters entrepreneurial training and community development education and training products and services, has led the creation of Get Started LLC to market those and future offerings in the U.S. and abroad, with the Company Lab retaining complete license to offer CoStarters within the 10-County region in and around Chattanooga. Elwell confirmed the transaction was valued at $300K and the new company starts live with 70 community clients under its belt and having training executives with more than 4,000 startup and early-stage companies. The venture has been producing revenue from its earliest days. It emerged from earlier efforts at CreateHere, which led to formation of CoLab. Elwell's co-founders are Rebekah Marr and Will Joseph and they have two additional associates onboard. Their attorneys are with Chambless Bahner and the new venture was aided inthe deal by attorney Emma Flynn, who is now with Berke Berke & Berke in Chattanooga. Accountants are Henderson, Hutcherson, McCullough. The newco banks with Cohutta (Synovus), said Elwell. There's big news ahead: Among other things, the reoriented for-profit aims to develop a metrics-tracking and community-economy health platform for its own use and for use in communities it serves. Get Started emphasis socio-cultural aspects of economic development processes, and its model entails leading communities in forming de facto membership entities akin to franchises in each market. No fresh capital is required, but Get Started welcomes approaches by strategic partners with interest in supporting communities economic self-determinism and self-sustained progress in building communities and their economies.

Patrick Hunt
FORMER FIVEWORX CEO Patrick Hunt is now chief product and technology officer for fintech software entrant BPV Advisory Services in Knoxville, which is closely aligned with energy-sector-oriented Fiveworx, as explained in VTC's 2014 story here. Both Fiveworx and BPV are now apparently majority-owned by Knoxville-based Northshore Management, led by CEO Mike West. A related company, BPV Capital Management, has been shuttered, as the owners turned their attention to fintech opportunities, with an eye toward possible expansion into a array of additional verticals. The majority owner of Fiveworx was Suzanne Shelton, whose preexisting business, Shelton Group in Knoxville, is a specialist in energy-sector communications. Hunt previously worked at Shelton Group. No word yet on who, if anyone, will succeed Hunt as CEO of Fiveworx. Related release here.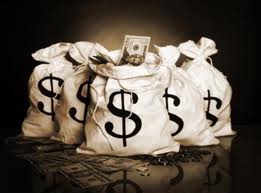 YOUR business model involves Beaches? Nothing is safe: Nashville-based SOLMATES LLC seems to be treading the same shoreline as BeachyApps, except they're focused on 30A market. BeachyApp here. Founder/CEO of Solmates is Jon McEwen here.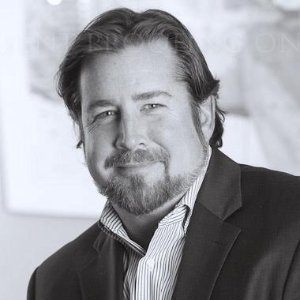 Steve Kress
ANGEL CROM Carmichael is among worthies associated with a July 8 Form D filing by Franklin-based Renova PCA, related to a nearly $2MM raise in process. Renova, led by CEO Steve Kress, says online it's a "relationship and wellness company that provides Transitional Care Management (TCM) and Chronic Care Management (CCM) services." It also "specializes in providing non-face to face patient care for patients requiring both chronic care management, and transitional care management" for hospitals and in private-practice settings, the company says. Caroline Eley of Butler Snow authored the Form D. Renova's website is by Atlanta-based Syrup.
ANGELS and could-be Angels are likely to feel the heat this Fall, when LaunchTN and its allies plan a full-court press, aimed at bringing qualified Angel investors in from the sidelines to support Tennessee's startup and early-stage companies. The push is being mounted to make the most of the state's recently passed Angel Tax Credit, while Angels can still offset some of the cost of some investments against any Hall Income Tax obligations that might have. The Hall Tax is being phase-out over a five-year period. Getting Tennessee Angels off the sidelines will be among priorities for LaunchTN's next director of capital formation programs. Staff estimated conservatively that in 1H2017, alone, roughly $3MM in tax-credit driven capital may flow from the program toward Tennessee early-stage companies. (Note: Earlier this year during a subcommittee meeting, State Sen. Doug Overbey noted that he thought similar benefits for venture-capital firms should be considered.)
ORTHO Kinematics in Austin filed July 5 for an $8MM capital raise, and updated it July 15 here, to show more than $5MM raised to that point. Gary Stevenson of MB Venture Partners in Memphis was associated with the filing. Paul Gunnoe is CEO. The company focuses on healthcare diagnostics (spine imaging informatics).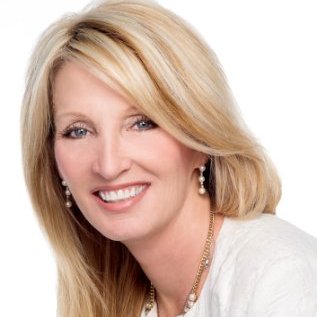 Connie McGee
CONNIE MCGEE is now with Intel in Nashville, but she told Venture Nashville that four years after she originally chartered Evolve Women LLC to promote Nashville Entrepreneur Center programs for women, she's relaunching it as a nonprofit, with a similar mission and expects the group to quarter in Nashville's OneC1ty commercial park this Fall. Details to come. Her LinkedIn is here. Other Nashville-based nonprofits focused on women in business: Pathway Women's Business Center (affiliated with Pathway Lending) and Rock the Street, Wall Street.
CARRIED INTEREST and related matters are subject to further public discussion, later this month, and Atlanta-based Frazier and Deeter, which established an office here through acquisition several years ago, has an interesting white paper on the subject, right here.
TN Rep. Hazlewood
STATE Rep. Patsy Hazlewood of Signal Mountain at Chattanooga (27-R), a former regional director for Launch Tennessee's parent-sponsor, the Tennessee Department Economic and Community Development, recently joined the LaunchTN board of directors. She succeeded Memphis-area State Rep. Mark White (83-R). The board is chaired by TECD Commissioner Randy Boyd, the Knoxville-based owner of Radio Systems, who was appointed by Gov. Bill Haslam, former Mayor of Knoxville.
COURTNEY Corlew, director of LaunchTN's 36|86 conference, said today she projects having as many as 1,200 registrants for the Summer 2017 iteration of the event, with 900 or more of those being paid registrants, and the remainder being speakers, staff, media, Village 36 teams and others.
Corlew said that at this time the 36|86 event seems likely to return in 2017 to this year's Schermerhorn Symphony Center venue. VNC
. last edited 15 July 2016 1317
---