Updates on SSM Partners - Evermind - MindCare - POPVOX - JourneyPure -
Contessa Health - Tortola Advisors - Agisent - InQuicker
SSM PARTNERS, the Memphis-based growth equity firm, seems headed toward a sizeable capital target for its Vth fund. Earlier this month, it told the SEC it had hit $81.4MM. The fund's team includes two Nashville venture denizens, David Swenson, formally a leader of Coleman Swenson Booth; and, advisor Jim Lackey, the former Passport Health Communications CEO and more recently founder of EnableComp (sub of Complete Holdings), an SSM portfolio company. SSM invests in Software/Tech, Internet/Consumer and Healthcare.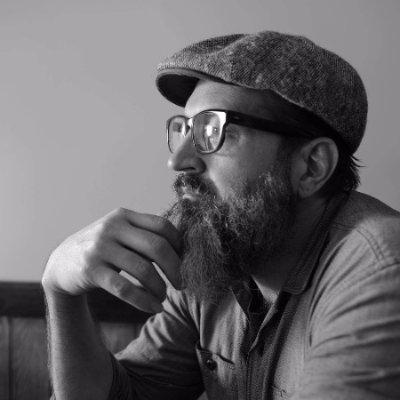 DAVE GILBERT (left), the 48-year-old founder-CEO of Nashville-based EVERMIND, told us a year ago he wanted to demonstrate to Nashvillians -- particularly investors -- that in Music City it's entirely possible "to create a company that can design consumer products -- one that can do all the design -- industrial, electronics, mechanical, and all the software front-end and back-end with LOCAL expertise." Evermind's novel approach to helping the elderly and their caregivers monitor their routines using sensors that tell the status of home appliances and medical equipment seems to be making Gilbert's point in some circles. Gilbert recently told the SEC he'd raised nearly all of his latest round's $5.3MM target (we're thinking Series B). The company has raised about $6.5MM since inception nearly four years ago. Tri-Star Technology Ventures and Solidus were early investor impeta for the firm.
Ambrose
MINDCARE SOLUTIONS GROUP, the Franklin-based tele-behavioral health provider support mental health care, reported to the SEC it had raised the lion's share of its planned $14.5MM financing. MindCare, led by CEO Peter Ambrose, was built upon the COPE Today platform acquired in 2013 by Nashville-based Epiphany Health Ventures, led by Harry Jacobson, M.D. and Duncan Dashiff. They and others invested a reported $30MM in COPE in 2013. Dashiff, who is MindCare's chairman, is also COO of MEDCare Investment Funds, and a former banker with Morgan Keegan and Raymond James. MindCare's directors include Tania Malik, founder of formerly North Carolina-based COPE, they said in the SEC filing.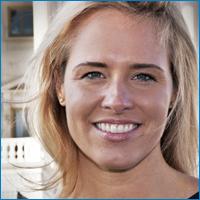 POPVOX, led by native Tennessean Marci Harris (right) and based in Redwood City, Calif., reported that during less than two weeks this summer, it raised over $2MM. Harris is a member of the board of LaunchTN. POPVOX says it verifies, aggregates and simplifies communication with Congress. Related: iCitizen coverage.
► BRENTWOOD-based JourneyPure, the privately held addiction and mental-health treatment facilities group, reported its $900K raise. Among outsiders associated with the raise: Clayton Associates' Landon Gibbs, and affiliate Rolling Hills Ventures' Richard Bovender. CEO Kevin Lee signed it.
► TURNAROUND specialists Tortola Advisors, co-founded by Steve Curnutte and Steve Moore in Nashville, announced they're the first Tennessee firm to win M&A Advisors' "Due Diligence Firm of the Year." Respect must be paid.
► CONTESSA Health, based in Nashville's Green Hills, secured $3.5MM in Series A financing from BlueCross BlueShield Venture Partners, Sandbox Advantage Fund and Martin Ventures. That'll help expand its home hospitalization business, which promises to provide "in-patient level acute care in a home environment." Today's SEC filing has all the right names. Related Dec. 2 press release here.

Steve Repetti
STEVE REPETTI, a tech entrepreneur, Angel organizer and investor, formally resigned earlier this year from the board of Tullahoma-based Agisent Technologies (officially J2 Software Solutions, according to State information online). Agisent provides software for law-enforcement agencies. VNC understands Repetti is providing tech-software services to Agisent via his six-year-old RadWeb Technologies (Del., Fla.) and could eventually return to the Agisent board. Repetti continues to hold a stake in Florida-flagged Crunchfire Technologies, which VNC understands holds stakes in Agisent, Bay Area-based Pando Daily, Memphis-based Vivicast (VOD content licensing). An Agisent predecessor was founded in South Carolina in 2007. J2/Agisent has attracted more than $9MM investment from LaunchTN, Solidus, Relevance Capital, and two TNInvestcos, NEST-TN and XMi High Growth Development Fund, according to CrunchBase. Agisent converted from legacy technology to SaaS offerings, this year.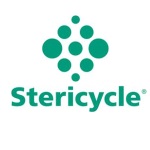 INQUICKER, the Nashville-based patient-admissions tech startup, is this week being integrated with just-disclosed parent Stericycle's PatientPrompt and StericycleComms technologies. The team of the six-year-old startup was in Nevada this week for integration meetings, just as the sale of the company on undisclosed terms was announced by Chicago-based Stericycle (SRCL), whose core business is waste management. InQuicker's co-founders are CEO Michael Brody-Waite and CTO Tyler Kiley. Its outside advisors included Michael Burcham, founding CEO of the Nashville Entrepreneur Center, and Jeff Cornwall, Ph.D., of the Belmont University business faculty. [Notably, this was not Stericycle's first foray into the Mid-South: In 2011, while with Mergermarket, I reported Stericycle had bought locally based NotifyMD for $50MM. NotifyMD's investors included Jefferson Capital and local VC Coleman Swenson Booth. Post script: NotifyMD CEO Jonathan McDevitt stayed aboard the Stericycle unit briefly, then moved to AthenaHealth as VP-operations. In 2009, Stericycle also bought waste manager MedServe, a portfolio company of Louisville-based Chrysalis Ventures, for a reported $185MM.] VNC


---