Gibson Guitar was recently under The FT's Debtwire microscope, in a story about pressures that might yet force reorganization of the privately held instrument maker. Sources quoted in the story suggest only the value of the Gibson brand has kept lenders' axes from falling, and one source refers to Gibson as a "house of cards" waiting to fall. The FT reported March 29 Gibson has hired investment banker SPP Capital Partners to explore remedies and possibly raise capital.

TNInvestco: Tennessee Center for Policy Research Executive Director Clint Brewer reports on his efforts to document TTDC concerns regarding alleged inadequate independence in selection of TNInvestco winners, as well as evidence of tensions between TTDC and State Economic and Community Development. The TCPR 'Watchdog' report is here.

Nashville Medical Trade Center spokesman Cole Daugherty (at right) sees no threat in Trade Show Weekly's report of sharp drops in
trade-show spending. He told VNC Friday, "we firmly believe that as companies seek more efficient methods for the productive exchange of goods, services and ideas the trade center is a business model whose time has come. Tradeshows remain an important part of the marketplace but a trade center offers unique benefits for many companies seeking year-round access to more decision makers." HT: NBJ.

In 2009, Background Verification Services launched in Green Hills, led by four co-founders (and one unidentified outside investor) with no apparent prior background investigation experience. A NashvillePost.com reader subsequently opined, "Good luck fellas -- you're gonna need it. The market's crowded and commoditized, which is why Marsh is trying to ditch its Kroll Background Screening unit..." The company told The Tennessean they hope to hit $5MM or more in revenue within four more years. Who knows, maybe this venture needs Mike Shmerling, the former Kroll-unit founder and local entrepreneur who likes the idea of corporate spin-offs and start-ups; or, Joe Freedman, also a serial entrepreneur.
ICGLink in Brentwood recently signed its 1,500-th customer for Web-launch products from the 111 Web Studio. The Brentwood-based company is run by Founder-CEO Jack Massari, 58. ICGLink has 19 full-timers, all multi-skilled, which he says has allowed him to operate profitably, without offshoring. Massari, who described himself as politically "rather conservative," told VC he has "always been a believer in keeping U.S. people employed." The 15-year-old company is a confirmed Linux shop, no .Net. With barely discernible sarcasm, Massari said he has nothing personal against Microsoft, adding that "if security, reliability and cost don't bother you, then Windows is a pretty good system." Massari, a Clemson University-degreed ceramics engineer by training, doesn't reveal financial details of the company he owns outright, but says his stable staff and outside advisors, plus a network of three-dozen resellers helped him avoid any financial losses. He also buys things: Since 1995, Massari has pulled-off five acquisitions of other Web businesses. ICGLink's most recent innovation: eBlast111, an e-mail marketing too.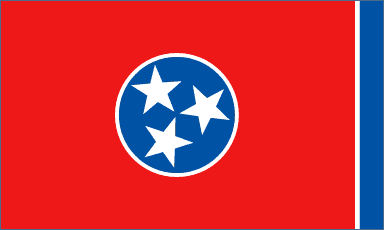 State Comptroller Justin Wilson, perhaps best known in some quarters as spear-catcher for former Gov. Don Sundquist's ill-fated proposal for a State income tax, supports a legislative proposal (HB2885) to create a Small Business advocate who would reside in the Comptroller's office. Wilson spokesperson Blake Fontenay confirmed his boss' support of the bill backed by House Majority Leader Jason Mumpower. The bill says the Comptroller must not make a net addition to his staff to create the position. That might explain why Fontenay's former number two, Roxanna Pierce, was recently moved to the Treasurer's Office to work on a Web-content project.

Compensation and performance of 200 CEOs is examined in a special project of The New York Times. Included in the report published Saturday are chief execs with FedEx, Cardinal Health, Stryker, Autozone, First American, International Paper, Tyson, Ashland, Jacobs Engineering and other companies with mid-South ties.

► $5MM Private Placement: Huntsville, Tenn.-based Miller Petroleum Inc. (dba Miller Energy Resources OTCBB:MILL) in Huntsville, Tenn., specializes in oil, but may've just struck gold. The KNS reports the Obama Administration's plan to open Alaska oil exploration should help the company. The company announced a $5MM private placement, the same day the KNS story appeared. Related WSJ article.



Physician communications: Giving phones to Docs may create business opportunities and improve healthcare, but "hand-helds" come with risks. Brevard County, Fla.-based MIMA, which provides image-guided oncology radiation treatments, was hit with a $12 million judgment for fraudulent Medicare billings. One of several smoking guns: MIMA said that even though some of the supervising physicians it charged the Feds for were 'supervising' remotely, by reviewing images sent from MIMA staff to the physicians cellphones, an Atlanta law firm discovered evidence that the physicians actually made little remote use of the data. Atlanta-based injury and workers-comp lawyers with Finch McCranie LLP was among the firms bringing the successful whistleblower action against Melbourne International Medicine Associates.

Education Realty Trust (NYSE:EDR) gets some love in the latest Memphis Business Journal from Baird analyst Paula Poskon. The story says 90-day-old CEO Randy Churchey has changed the company's culture and 'gotten Wall Street's attention, again'. The company recently promoted Thomas Trubiana to EVP-Chief Investment Officer.

Pharma: The UT Health Science Center College of Pharmacy received a $4.5MM grant from the Plough Foundation to support producing and testing injectable and capsule drugs. The CA has it. The gave another $1.3MM to support the UM School of Public Health. Meanwhile, the MDN reports on GTx Inc.'s new partnership with French pharma Ipsen, which stepped-in when GTx and Merck parted ways.


Volkswagen investment in the Chattanooga area continues to drive announcements: Two Michigan firms created JV Chattanooga Seating Systems to support VW in Hamilton County. Think 120 jobs. The TFP reports on further auto-jobs developments here. The Chattanooga Chamber and Höferle Consulting are now conducting a series of seminars and workshops covering how to work with such German-flag firms as VW and Wacker Chemie.

Knox County Mayor Mike Ragsdale and Chief of Staff Mike Arms are subjected to some KNS investigative reporting, focused on whether or not a trip to Kosovo, a disputed territory in the Balkans, and subsequent dealings with a would-be UT-Battelle contractor were appropriate. The two men defend their work as routine.

Mississippi won solar-panel manufacturing investment from Twin Creeks Technologies, rather than Tennessee or other states (none identified), thanks in part to new clean-energy incentives provided by the state. The MBJ reports it.

Hyper-local TV News gets a boost and mainstream TV gets a rival in Kentucky, as Insight Communications launches Commonwealth Network, which will begin in 5 KY markets with weather, and quickly expand to news and public affairs. Bizlex has it.

Knoxville-based Enernex Corp., specialist in Smart Grids and wind-to-energy, among other fields, announced it appointed Doug Houseman vice president for technology and innovations.

Resource: Silicon Valley had a record number of clean-tech VC transactions in 1Q10, SiValley reports. Meanwhile, in a book due out later this month, Heather Rogers' Green Gone Wrong (Scribners) argues that Green Capitalism, as currently pursued, is undermining the environmental revolution. NYT review here.

The UT-Chattanooga College of Business named new honorees in the school's Entrepreneurship Hall of Fame, TFP here. ♦


Related Articles