Today: Galante | VTM | Zingo | DST | Advon | EO | CRI | Graves | Frontier | AMTA
---
Joe Galante
JOE GALANTE, the former chairman of Sony Music Nashville who spent a remarkably successful 39 years with the same label family, is examining deals for possible Angel investment, he acknowledged when asked in a wide-ranging interview with VNC. Galante said he has learned since retiring from his relatively "structured" industry job that one of his biggest challenges is going to be that of managing his own time. He's already glimpsed a variety of deals from entertainment to, yes, healthcare, and he's likely to invest in something in the next six months. He'll be allied with certain other Angels, he said, but he did not identify them. [Updated Aug. 2: Galante will participate as an investor with Bullpen Ventures, led by Stuart McWhorter, along with philanthropist and investor Steve Turner and music-tech entrepreneur Mark Montgomery.] He still consults some to the entertainment industry. His local nonprofit commitments thus far include serving as a mentor with the Entrepreneur Center in Nashville and as a member of the Leadership Music board of directors.

P. Van Hoesen
PAUL VAN HOESEN and long-time entrepreneur and investor AL GANIER are apparently partnering in some manner to launch VTM, LLC, which according to a video posted online intends to do something with video teller machines, a business that might intend to target consumers who need to cash checks and who have English as a second language. Both Van Hoesen and Ganier are glimpsed in the video, which was apparently a consumer product test set-up. Hints of the venture are on a website featuring Partnership Management Services, Inc., which may be a holding company for VTM and other properties. PMSI has been registered with the state nearly 30 years; its registrant is shown as attorney John Gillmor; a registrant by the same name is shown for Education Networks of America (ENA), with which both Van Hoesen and Ganier were co-founders. Van Hoesen has during the past four years been involved with cTechnology, a nonprofit venture that has aimed to bring tech-economy jobs to rural areas of Tennessee.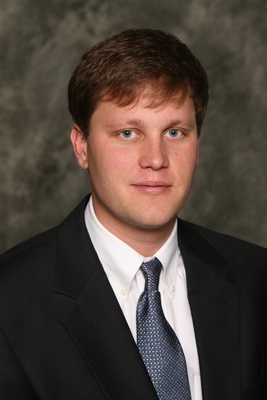 Spike McCamy
► SPIKE McCAMY and father SAM have a new wrinkle on mentorship, according to the Knoxville News Sentinel. If the winning entrepreneur will accept mentoring and promise to join Entrepreneurs of Knoxville, they'll give them a stake and eventually control in a Zingo franchise they secured.

Carmichael
CROM CARMICHAEL and the management team at Discovery Sound Technology (DST) filed June 30 for a $500K raise. The company markets its MS3000 ultrasound maintenance tool for finding and guiding and testing repair of flaws in energy systems and many other environments (fact sheet here).

W. Culbreth
WAYNE CULBRETH and ERIC MATHEWS, both based in Memphis, say they are co-founding a healthcare technology startup: Advon Healthcare will support "doctor/patient interaction globally. We connect patients from around the world to doctors in major healthcare centers, facilitating medical tourism, access to care for expats and emergency response for international travelers" via a "telemedicine platform" that Culbreth told VNC will prove "groundbreaking." Mathews has been active the past five years in tech-driven entrepreneurship in Memphis and beyond, and is a principal and co-founder in Mercury Technology. Culbreth is a U.S. Army veteran who attended West Point, and who, in addition to military service in Iraq, helped fund a private-equity fund to create employment in that nation, partly in an effort to reduce economic incentives associated with Iraqis hiring-out to terrorists.

Dan Hogan
Debbie Gordon
DAN HOGAN, one of the sparks behind Entrepreneur Organization (EO) Nashville's CATALYST program reminds that would-be entrepreneurs have another shot Aug. 9th for an introduction to the program, which can accept 20 entrepreneurs for mentoring and training. The ultimate deadline for applying for admission: Aug. 9. EO expects as many as 50 startups to apply and has about 20 inhand now. Don't let the all-male cast pictured on the Catalyst site mislead you: EO Nashville's current president is Debbie Gordon, CEO of S3 Asset Management.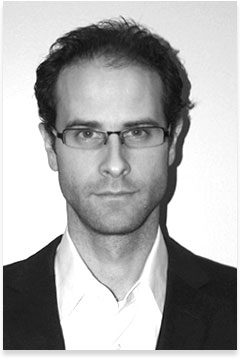 Justin Boyd
JUSTIN BOYD, PH.D., a cofounder of the organizing Chattanooga Research Institute, told VNC that CRI's 3-year-plan, announced early this year, is underway. The CRI aims to foster research and technology commercialization in drug development and other healthcare deliverables, leveraging Chattanooga's digital infrastructure. Boyd said the group, which will have for-profit partners through commercialization programs, is "looking for seed funds" and clients for CRI's for-profit affiliates. CRI, he said, is committed to providing "translational research with business sensibility" and to thereby be self-sustaining, in the longer term. Boyd is a research scientist are Brigham and Women's Hospital/Harvard Medical School, and earlier worked with drug-discovery firm Evotec and earned degrees at the University of Tennessee Health Science Center and Rhodes College, and attended Baylor School.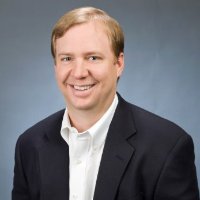 Jay Graves
► JAY GRAVES, who earlier worked a decade as co-founder and president of SmartDM before its sale to Little Rock-based Acxiom, says that since April he has hung his hat at Wiland Direct, where he's VP-digital products. After earning his political science degree at Vanderbilt in 1993, Graves began a career that has included stops with edo Interactive, Hobby Lobby International, Merkel and Alereon, the latter an ultra-wideband technology provider for rich-media distribution, according to his LinkedIn page. The entrepreneur has a penchant for combining database marketing, tech operations and startups.

Seth Harward
SETH HARWARD told VNC that "Nashville is definitely a target region" for Charlotte-based Frontier Capital, the private-equity firm for which Harward is biz-dev manager. Frontier is looking for "growing technology-enabled business services companies that have revenues of 5MM-25MM and that are profitable." The Charlotte Business Journal recently reported that 12-year-old Frontier recently began investing from its third fund, which may have a target of $200MM. Before the recent economic unpleasantness, Harward told VNC in 2008 his company was targeting the Nashville region, but no deals were done.
► GARY KARR (at right) will represent the Advanced Medical Technology Association during the Nashville Health Care Council's forum on healthcare reform (sold out). Advamed, as its known, recently unveiled a Competitiveness Agenda for the U.S. medical technology sector. Karr is a former Edelman EVP for the global PR firm's healthcare practice.VNC