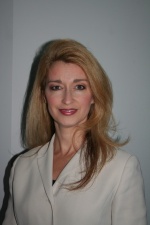 FROM THE NEXUS GROUP


NASHVILLE -- The Nexus Group Inc. CEO Jerry Dunlap today announced the appointment of Joy Mangrum as director of operations.

Nexus is Tennessee's oldest Internet service, data center and business-continuity services provider, with headquarters in Nashville and expanding facilities in Nashville, Memphis and Knoxville.

Dunlap said Mangrum will lead the company's statewide operations, encompassing data centers, Internet services, voice communications and data-communications networks.
"Joy's arrival completes our management team for the next phase of Nexus Group expansion," Dunlap said.
Dunlap noted that in less than two years Nexus Group, which was created 14 years ago as ISDN-Net, has added two additional key executives: Vice President Frank Platt, whose eNtegrity Solutions merged into Nexus Group in 2008; and, John Prather, who earlier joined Nexus Group as director of business development, after five years as CEO of California-based Brand X Networks, a supplier of national wholesale Internet services.

Also, Dunlap noted that less than a year ago Nexus acquired Knoxville's most prominent local Internet providers, Dataworld Net-Express, as part of a series of Nexus Group mergers and acquisitions that is still underway.
Mangrum was previously director of information technology for American Color Graphics, Inc., based in Brentwood. During her seven years in that post, Mangrum managed IT operations, and infrastructure and applications support.
Earlier in her career, Mangrum served as technical services manager for LoJac Enterprises, in Lebanon, Tenn.; as a systems administrator and project manager for CIBER Inc.; as operations manager for Lucent Technologies, supporting the State of Tennessee; and, as manager of infrastructure services for Alcoa Fujikura Ltd., based in Franklin.
Mangrum is, among other civic and professional affiliations, a member of the boards of directors of Women in Technology of Tennessee (WiTTN), and chairs the civic outreach committee of the Nashville CABLE organization for women. She is also finance-committee chair for the 2009 ATHENA Awards program. Mangrum earned her master's degree in organizational management at Trevecca Nazarene University in 1996 and her bachelor's in management at Cumberland University, in 1989.
To contact The Nexus Group, please visit www.NXS.net or phone Nashville (615) 221-4200; Knoxville (865) 673-4451; Memphis (901) 869-8000; or, Toll Free (888) 554-4736.

This release provided by The Nexus Group, a client of Milt Capps Communications.