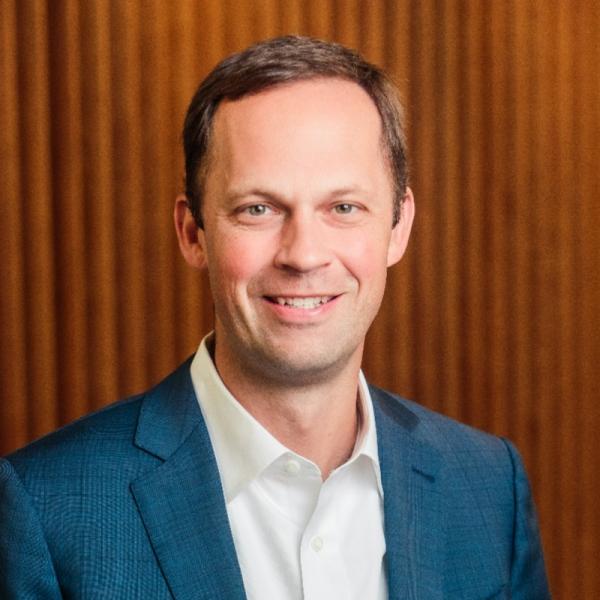 GRAHAM Healthcare Capital LLC (GHCC) will on Jan. 10 add two executives to its Nashville headquarters who will pursue and develop further private-equity investment opportunities, with emphasis on increasing the firm's access to proprietary healthcare deals, as well as to auctions.
The nearly 4-year-old firm is also entering its second cycle of investments in home health, hospice, specialty pharmacy, home infusion, physician practice management, and technology-enabled solutions, with access to north of $100MM or more in dry powder.
GHCC Managing Director Jim Ward confirmed for Venture Nashville that next week former Council Capital SVP Business Development Jon L'Heureux will shoulder GHCC pipeline development, while Charlie Walker Jr., a former Wiremaster general counsel and Waller Lansden attorney, will put his oars in fulltime on deal diligence and related matters.
GHCC, with offices in Green Hills, is an affiliate of Graham Healthcare Group Inc. and their common parent, Graham Holdings Company (NYSE:GHC), a diversified holding company based in Arlington, Va.
GHCC funds its buyout, recap or growth investments via planned Graham capital allocations, which are currently modeled for completion of two or three transactions each year.
Ward emphasized that he and his teammates are scouting for business founders and key manager who want liquidity, but who prefer to keep operating the company they created.
That management-in-place factor that narrows the field of doable deals. That's fine with Graham Healthcare.
For, Ward said he believes that for management teams that want to remain in-place, a firm like GHCC, positioned between traditional PE buyout firms and corporate strategic buyers, is often what the owners are looking for.
Its equity-capital commitments for each new portfolio company range $3MM to $30MM, for target companies that are demonstrating $5MM-$75MM annual revenue, and up to $10MM EBITDA, according to criteria on its website. Enterprise value of its companies is typically in the $10MM-$100MM range.
Ward made clear that, particularly in the current market for healthcare assets -- with valuations, risk factors and investor appetites subject to shifts -- patience and discipline are the firm's watchwords.
He noted that GHCC probably takes a look at about 700 deal-ideas each year; digs into perhaps 150 of those to varying degrees; actively considers making offers on 20 or 30 opportunities -- then, ultimately completes two or three transactions in each rolling 12-month period.
Ward said he believes investment conditions seem to be steadying in the healthcare sector, at least for the moment.
In addition, Ward said that, while his firm does not currently plan to engage with passive co-investors on deals -- and very seldom competes with other Nashville-based investors -- the apparent rise in private equity investment capacity in Nashville has probably accelerated the local market's maturation, and he believes that's good for everyone.
In addition, the increasing ranks of transaction advisors -- investment bankers, CPAs, lawyers and others -- has made the local investment ecosystem more robust, allowing investors of all classes to network their way toward proprietary deals or auctions, more effectively.
The Tennessee Chapter of the Association for Corporate Growth (ACG) is particularly helpful. He recently became treasurer of ACG-Tennessee.
Ward said he and his colleagues are also working to broaden relationships with family offices that often play important roles in fueling the growth of the sort of companies that Graham looks to secure as partners.
In 2019, GHCC acquired what is the only Nashville-based company currently showing today on its website: Clarus Care Inc., which was previously majority-owned by Altitude Ventures, a VC firm spawned from local Clayton Associates and based in the Nashville area.
In one of its most recent moves, GHCC formed a management services company to partner with Weiss Medical, a New Jersey-based Allergy, Asthma, and Immunology practice.
Ward said GHCC is considering using the management-services model in other healthcare services segments, as well.
GHCC was formed and its website launched in 2018. Portfolio companies of GHCC, including earlier Healthcare buys initiated by its parentco, are most easily surveyed via pages here and here. There's historical context here.
Last week, Barron's (Down Jones) profiled Graham Holdings in a piece that described Graham Holdings as "a small-scale version of Buffett's Berkshire Hathaway, with a large group of unrelated businesses and a strong balance sheet."
Graham Holdings divested its long-held newspaper, The Washington Post, via a 2013 sale to an entity created by Amazon Founder Jeff Bezos, a transaction valued at a reported $250MM. Graham Holdings' businesses units and related information are here.
Graham Holdings' market cap stood at $3.25BN, earlier today, with its Class B shares trading today north of $656. VNC research indicates the majority of Class A stock and director-appointment authority is held by extended family members and trusts.
VNC research indicates that Graham Healthcare Capital has relied on a number of law firms for services, including Waller Lansden, Bass Berry, and Polsinelli.
Ward and his wife, Tricia Ward, have two young children and reside in Davidson County. She works in development with SaddleUp! , an organization that serves children with disabilities, based in Franklin.
Prior to joining Graham, Ward, now 40, was CFO and Member of 2nd Generation Capital; and, a senior financial analyst with Fannie Mae, among other posts. His LinkedIn profile is here.
He earned a psychology undergraduate degree and an MBA from Princeton University and Vanderbilt University's Owen Graduate School of Management, respectively. And, he graduated from Nashville's Montgomery Bell Academy. VNC
. last edited 1904 5 January 2022
---