Update: March 17, 2021 - See Whitney/Buckner podcast for more context for this initiative. Jan. 21, 2021 - Whitney said the firm will be known as 'Jumpstart Nova', rather than Jumpstart Eclipse. Jumpstart Nova Fund I LLC was registered in Delaware in 4Q20. He elaborated on his plans in a Nov. 24, 2020 interview for HFMA. Our original Oct. 22, 2020 story follows. -Ed.
MARCUS Whitney is leading Jumpstart Health Investors' formation of Jumpstart Eclipse, a JHI VC subsidiary that aims to invest in Health-sector startups led by Black founders.
Reached by Venture Nashville, Managing Partner Whitney deferred commenting.
The Eclipse entity will soon be formally registered. Discussions of fundraising remain informal, said JHI CEO Vic Gatto in an interview for this story.
Gatto and Whitney have also partnered in JHI, Jumpstart Foundry, Jumpstart Capital, Health Further, and other initiatives. Gatto will play only an advisory role in Eclipse, he said.
Managing Partner Whitney is expected to bring several other Black general partners aboard, in step with future fundraising, dealflow and investments.
Gatto and Whitney co-founded Jumpstart seven years ago, and have since executed a wide array of programs and initiatives.
Gatto said JHI is keenly aware of both mounting opportunity and mounting competition in the Health space; and, he confirmed that JHI continues to step-up its dealflow, investments and brand-building, with sustained emphasis on demonstrating deep knowledge of the sector's challenges and opportunities through thought-leadership communications.
At this point, it seems likely that Jumpstart Eclipse will be, as JHI generally is, geography-agnostic in cultivating dealflow and completing transactions.
Gatto estimated that of the 102 firms in which JHI-affiliated funds have invested, roughly a dozen are based in Tennessee, with perhaps 10 of those based in the Nashville area.
The majority of its funds' investments have been made in dozens of other states, which Gatto said reflects determination to invest in the best 20 to 30 deals they can find each year, no matter where the businesses reside.
Confirmation of Jumpstart Eclipse's pending formation, rumored for some time, comes four months after Whitney published a LinkedIn piece in which he "Called Up" the Nashville healthcare industry and its parallel Venture-financing sector to use the prominent roles they have earned to act on "the right side of history," allying with others to address "the systemic racism that has not yet been dealt with, resulting in an outsized imbalance in power, that is broadly disadvantageous for Black people in America and particularly oppressive to Black people in Nashville. [The industry] must stop protecting its fragility, and start doing real work in diversifying leadership to reflect the employees and communities it serves..."
In 2018, Whitney touched-on related themes in his comments for a Venture Nashville roundup of views regarding some Black entrepreneurs reportedly departing Nashville, in search of better odds for success elsewhere.
In his LinkedIn essay, Whitney singled-out Gatto among White executives with whom professional collaboration helped him gain opportunities to demonstrate his capacity for success in the Health sector and in venture capital. Read the full essay here.
Asked how large the team of Eclipse executives should ultimately be, Gatto responded in general terms, suggesting that GPs in a Seed- and early-growth-oriented VC firm can each probably manage deployment of about $25MM in capital.
Gatto also noted that the Eclipse team might soon include a paid intern. (Sister company Jumpstart Foundry's team also includes interns, with several internships showing on the JSFoundry Careers page this morning.)

VNC research shows at least one twitter account and at least one web address have been secured for the new VC.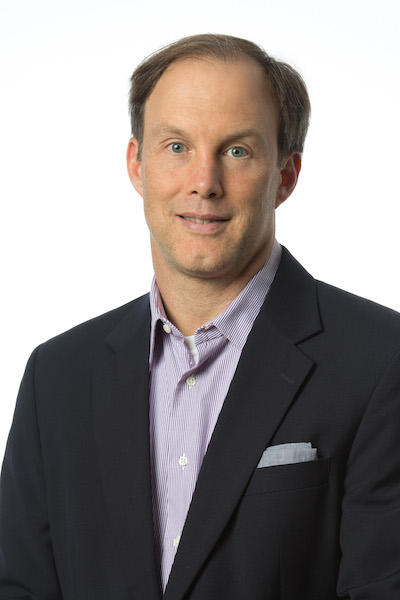 Vic Gatto
When asked about raising a seventh fund for JHI's Jumpstart Foundry's equity-based cohort accelerator, Gatto acknowledged that plans for another annual fund of at least $3MM are on the drawing-board.
State records online show the vehicle for Fund VII -- Jumpstart 2021 LLC -- was registered a month ago.
VNC's Jumpstart Foundry coverage is here. Marcus Whitney coverage here; Gatto coverage here.
Another JHI affiliate, Jumpstart Capital, raised $21MM in its debut early-growth fund. A second JSCap fund may arise in 2021.
Jumpstart Capital Managing Director Dave Vreeland recently separately established Caduceus Capital Partners, as VNC recently reported.

Despite the pandemic, the Health:Further unit co-founded by Gatto, Whitney and Steve Tremitiere, continues to operate, as well.
Health:Further's website lists innovation strategy, business acceleration, talent sourcing, partnership management, and "convening" among its core services. VNC

. Last edited 1002 17 March 2021.
---