CHRIS HEFLEY, the co-founder and CEO of LeanKit, recently told VNC the Brentwood software startup is likely by the end of 2012 to quintuple its 2011 revenue -- moving from a projected $400K-$600K this year to perhaps $2.5MM, and increasing its workforce from 4 to 10 in the same period.
That's a cautious scenario, which could be accelerated if LeanKit (the dba of Bandit Software LLC) takes capital in some form other than the convertible debt it has been raising from friends and family, said 36-year-old Hefley.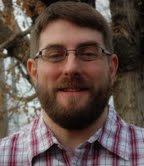 Chris Hefley
LeanKit's generated more than $200K in revenue since it began selling in 2010 and it has been "cashflow positive" more than a year, he added. It has 90 customers, 2,300 seats licensed and 26,000 users, most of them working in Lean-Kanban implementations in the software-development and IT fields, Hefley said.
By this weekend, the firm is likely to have raised a total $300K from friends and family since inception (all of it in the form of convertible debt); and, LeanKit is all-but-committed to a $1.5MM A-round, which would launch in October and conclude by February, Hefley said this morning.
The business was founded in May 2009, but it has only been seven months since a random Tweet about the Nashville Entrepreneur Center piqued Hefley's curiosity. He'd been bootstrapping since inception, and was open to getting help, Hefley recently told VNC. Now, LeanKit is a member of the EC's incubator program.
Already, LeanKit's biggest customers include Rolls-Royce, Boeing, Salesforce.com, GSK, WebMD, HCA, Globo.com (Brazil), Spotify and, of course, the University of Belgrade, among others.
LeanKit has a burgeoning international customer base, said Hefley, underscoring, "Our users are widely distributed all over the world, with large concentrations in the UK, Spain, Germany, Scandinavia, Brazil, and Australia/New Zealand." Hefley said he and co-founder Terry leave tomorrow for Antwerp for a conference, and plan to stop in the UK to visit their client, Rolls-Royce.
How do they do it? It's a process. LeanKit software improves the ability of those who adopt of Lean/Agile/Kanban management and workflow systems, methods and philosophy to visualize workflow, priorities and bottlenecks within it; and, to produce value, innovation and performance for their organizations and their customers. LeanKit screens resemble automated whiteboards, sticky-notes, team colors and all.
Hefley's co-founders are Stephen Franklin, chief technology officer (formerly with eDoc4U and HCA); developer Daniel Norton (earlier with Firefly Logic and with HCA); and Jon Terry, COO, a former global tech infrastructure director for HealthTrust Purchasing Group, Hefley said. Hefley and Franklin together own 66% of the business, Hefley said. Board member Siraj Sirajuddin, a D.C.-based management consultant and a minority shareowner in Bandit/LeanKit, is a member of its board, he added. The four co-founders and Office Manager Kelly Baker are on the payroll. Marketing and PR duties are handled by team member JR Allen, Hefley noted. (Hefley Linkedin.)
Proceeds from current fund-raising are aimed at accelerating growth in current sectors and could support developing an "on-premises" enterprise version of LeanKit for customers who demand that; and, fresh capital will set the stage for LeanKit to enter new verticals and target new products. Future target markets include construction, healthcare, sales and marketing, video production and education, he said.
Strategic relationships with VersionOne (an Agile project-management tools developer); and Salesforce.com (now piloting the product for its corporate software development) seem promising, he noted.

David Furse
Within the Entrepreneur Center, Hefley said, he's gotten valuable guidance from EC mentor David Furse, who is also an angel investor and a faculty member at the Owen Graduate School of Management at Vanderbilt University. Furse has agreed to serve on the firm's advisory board and EC CEO Michael Burcham is providing guidance and making numerous pre-raise introductions, Hefley said.
LeanKit's lawyers are at Dodson Parker Behm & Capparella; and, its accounting is done by LBMC. No commercial bank has yet gotten the firm's nod for the long term, he said.
Asked about direct competitors, Hefley cited Boulder-based Rally Software and Sydney-based Atlassian, and noted the presence of Microsoft and HP. The Rally website cites a Forrester source that also lists in direct or adjacent-sector competition IBM, MKS, Serena, Collabnet and Microfocus (in addition to LeanKit ally VersionOne).

When dedicated office space is needed, LeanKit FTE's work out of space borrowed at no cost from former Hefley employer IMI Health; Hefley has begun scouting for a "more permanent home," he said. Some development work is offshored to individual techie's in Poland, Italy and Argentina, Hefley added.
Going forward, in addition to hiring developers, a priority will be finding that "animal sales person" who lives and breathes business development and customer-coaching; a good fit isn't likely to be found quickly, but when it comes it will take some pressure off COO and co-founder Jon Terry and others, Hefley explained. Thus far, the company markets mainly via word-of-mouth, Google adwords, Twitter, blogging, networking and publicity, he explained. In the latter category, LeanKit touts a recent glowing writeup on ToolsJournal.

Hefley is a McMinnville, Tenn., native and earned his computer science degree at Middle Tennessee State University, in 1999.

Prior to founding Bandit/LeanKit, he held a range of development process architect, consulting application engineer and software-development posts at HCA, Advanced Engineering, IMI Health and Integration Management, he said. VNC