Update: Oct. 4, 2016: NueCura led a $1MM round for telehealth provider Satchel Health. 23 March 2016: NueCura joined other investors in a $2MM round for Durham, NC-based healthcare analytics player Bivarus, according to a press release 23 March 2016. Hatteras Venture Partners, NueCura and Boston Millennia Partners joined Excelerate Health Ventures.-Ed.
WILLIAMSON COUNTY, adjacent to Nashville, is likely to become the MidSouth's hub for startups built on science-based technologies, said Don Lazas, M.D., founder and managing partner of NueCura Partners, the Angel group based in Franklin.
Discussing the region's future, Lazas also said he shares others' concerns that Nashville must step-up its leadership for innovation in healthcare services; must expand local access to Seed capital; and, must secure a beachhead in HealthIT, or risk being preempted by other cities.
Without elaborating, Lazas said that "groundwork" on related initiatives is underway in Williamson County. He added that 2016-18 is likely to be a pivotal period for the medical and lifesciences techologies sector there.
He cited the Cool Springs Life Science Center and NueCura portfolio company Sano Informed Prescribing as notable among an array of Williamson County-based lifescience assets, both existing and emerging. Sano's clinical technology solution helps clinicians get fast accurate measurement of medication levels in patients.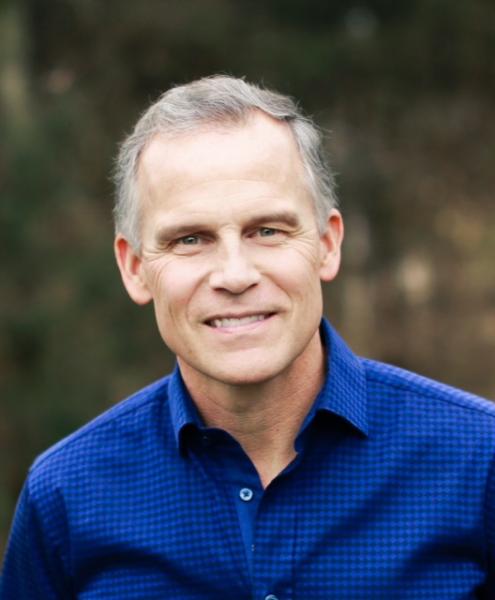 Don Lazas, M.D.
Lazas, 55, added that he sees real advantage to NueCura being centered "out here" beyond Nashville proper, in what he believes will become a vantage-point for a "new view of Nashville" and a "new hub" for sectors that NueCura targets.
He made clear that while NueCura naturally aims to be the "biggest and the best" of such companies in its chosen sector, "we want to partner with everybody," partly because this region faces such "an incredible short supply" of Seed capital.
More investors are required to create a true innovation hub, he added.
He stressed that NueCura targets include HealthIT focused on physician-patient engagement in the context of care; next-gen laboratory diagnostic testing; medical devices (requiring 510K approval or which are 510K exempt); healthcare services companies with offerings designed to improve medical practices; and, new and innovative healthcare services businesses.
Simultaneously, NueCura will be recruiting additional Angels, particularly those with experience as healthcare business operators, or in such spaces are regulation, manufacturing, intellectual property and Pharma. NueCura has no plans to get into pharmaceutical deals, but knowledge of that industry is helpful in understanding other businesses, he said.
Since inception two years ago, NueCura has invested $2.5MM in 10 companies.
In 2015, NueCura Angels took a hard look at 17 companies out of "150 to 200" meaningful approaches that were received. As a result, 24 unique NueCura-affiliated Angels this year individually invested an average of $25K each, for a total $1.5MM in five companies. Combined NueCura-affiliated investment in each deal averaged about $285K, said Lazas.
NueCura Angels are likely to invest in "four to six" companies in 2016, during which time the group projects growing from its present 35 Angels to 50, said Lazas. Only four of the currently affiliated Angels are physicians, yielding an investor base with a wide range of expertise and experience, he noted.
NueCura's operating partners, in addition to Lazas, include Ted Sanft, who's also CTO at Empyrean Benefit Solutions; and, Tony Corley, founder and CEO of Healthcare MarketMaker.
Its advisors include Jeffrey Patton, M.D., CEO of Tennessee Oncology; Mark Harris, Ph.D., CEO of NextGxDx; Trey Noel, CFO of NextGxDx; and, Miriam Paramore, a former Emdeon EVP who is now EVP of Care Rx (a PDX offering).
Two additional key advisors are associated with Fortnum Capital Partners: William Gates and Chris Taylor.
The company's lead attorney is Geof Vickers of Nelson Mullins. It banks with CapStar and its accounting is with Carr Riggs & Ingram.
Its 10 portfolio startups have included 8 healthcare-related: Clinovo, Diatherix (realized), EvidenceCare, InvisionHeart, MEDarchon, NextGxDx, RxRevu and Sano Informed Prescribing. Two of its portfolio companies are digital, non-Healthcare plays, but were deemed too good to pass-up: Everly and Leankit. See descriptions here. [Updated: Evidence Care, a Health:Further 2015 grad, raised $1.1MM and Lazas joined the company's board, according to a 11 January 2016 report by NashvillePost.]
JSF's Vic Gatto
Earlier this month during a Venture Nashville interview, entrepreneur and investor Vic Gatto provided comments that seem congruent with Lazas' remarks this week. Gatto is co-founder and chairman of Jumpstart Foundry, the specialized healthcare startup accelerator in Nashville.
Discussing resistance to innovation and new business models, Gatto told VNC that too many Healthcare services veterans still "have their heads in the sand" and think "fee for service" will be around forever.
Consequently, said Gatto, if there's something that 'keeps him up all night', it's fear of "the Healthcare industry not accepting that the industry is going to change dramatically."
He explained that his concern began to grow during Jumpstart's 2014 Demo Day for investors, when corporate healthcare executives were most notable by their absence, Gatto said.
Meanwhile, the healthcare startups in JSF's portfolio since inception had on some accelerator metrics outperformed. A few months later, Jumpstart formally announced it would no longer be sector-agnostic, and would focus entirely on healthcare.
While Gatto also cited startups with "deep science" at their core as being among Jumpstart's prospective targets, his list seemed to reflect more interest in digital healthcare, healthcare services, entrepreneurs' responses to healthcare consumerism, and diagnostic and other non-implantable medical devices.
NueCura has no plans to raise capital to stand-up its own investment fund. However, once the ranks of its Angels have grown to include passive investors, that option might be revisited, said Lazas.
Lazas said he plans to step-up outreach for NueCura in 2016 to many more groups, particularly Nashville Capital Network and Knoxville-based Angel Capital Group.
NueCura has already reached-out to such firms as Claritas Capital, Martin Ventures, Mountain Group Capital and TriStar Technology Ventures, as well as to non-healthcare VCs and large Angel groups, in-state and elsewhere, he said.
A native of Silver Spring, Md., Lazas has been in the Nashville area nearly 20 years, most of that as a partner in Associates in Gastroenterology LLC. He said he has no plans to exit that role, which he said keeps him connected to the real world as a healthcare provider, and lends further credibility to NueCura.
He also noted that developing the Gastroenterology group has honed his entrepreneurial skillset, given that he's been part of long-term strategy and management, including being part of decisions to partner with Nashville-based AmSurg, conducting clinical research programs and business development, and more.
Along the way in his medical career, Lazas also connected with savvy Angel investors who had the requisite aptitude and interest in Angel investing, and a willingness to take reasonable risks, he noted.
Earlier, he served nine years as an officer in the Medical Corps of the U.S. Army. His LinkedIn profile shows that he has at times also maintained consulting and training practices, and real-estate investment portfolios.
He earned his medical degree at George Washington University and his bachelor's in physics/math at James Madison University. VNC
.
---