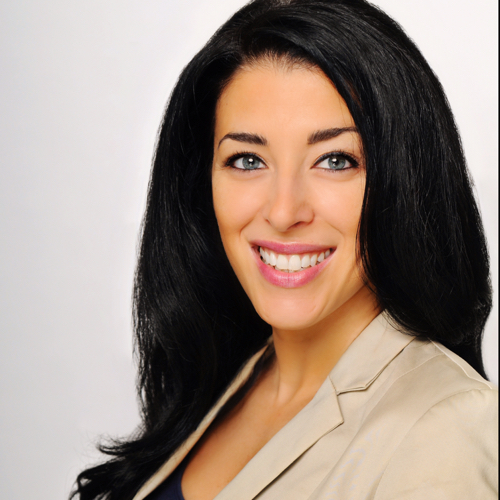 Updated: On July 12, 2019, Apto filed with the SEC for a $1.5MM raise.-Ed.
APTO LLC, which offers a cultural-linguistic training platform to help internationals adapt with confidence to life in the U.S., is raising capital.
The Nashville startup is likely to raise $800K-$1MM capital in 2017-18 and may also pursue $1.2MM scale-up capital in 2019, said Traci Snowden, CEO, co-founder and majority owner, in an interview with Venture Nashville.
Snowden said the company has received interest from potential Angel and venture capital investors.
Apto's progress to-date has been funded mainly by founders' investment and with debt, said Snowden. Her co-founders are COO Orlando Pisegna and CMO Holly Howell. Pisegna is based in Los Angeles, the others are here in Nashville.
Apto management announced Nov. 11 the company completed beta testing with 65 users from Japanese companies that have operations in Tennessee, including Mitsubishi. Some Japanese companies have signed letters of intent to contract with Apto.
Tennessee ranks second among U.S. states in receiving foreign direct investment (FDI) from Japan.
Snowden said Japanese internationals became a priority for Apto due to a number of factors, including the "critical mass" of 55,000 people working for 184 Japanese-owned companies in Tennessee, and the fact that Japanese businesses are regarded as hewing to high standards of excellence.
Japanese companies represent nearly $18BN in capital investment in the state, according to the Tennessee Department of Economic and Community Development (ECD). VNC research shows U.S. subsidiaries of global companies under all flags write paychecks to 6% of Tennessee's 3.2 million workers.
Apto plans in 2017 to expand to support both Mandarin- and Spanish-speaking internationals assigned to the U.S.
Then, in 2018, Apto is likely to offer support for Arabic-speaking internationals here. Snowden acknowledged that the flow of Arabic-speaking immigrants from the Middle East could be a driver for Apto's Arabic offering.
Also in 2018, the company plans to offer support for U.S. English-speaking workers in other nations.
Snowden earlier stated that multinational companies' relocations are increasing, while more than 50% of such cross-border relocations fail -- with nearly 66% of relocation sponsors citing "lack of employee [and-or spousal] adjustment to a new country" as the cause of failures. The Apto website says that despite the rise in international relocations, the majority of employers with ex-pat workers have cut corporate relocation budgets.
The Apto platform is designed to help build "confidence required for social connection and a vital sense of belonging," on the part of employee and spouse, who may use the system before and during their deployment.
Apto audio-video offerings represent common daily situations -- e.g., registering a child for school -- and the platform's features and roadmap suggest strong emphasis on trainee feedback.
Apto launched its minimum viable product (MVP) two weeks ago, roughly two years after the business was conceived in 2014. The LLC was registered in August 2015.
Quoted in Apto's launch press release, ECD Commissioner Randy Boyd characterized Apto's offering as "a great service for a great market that our state is actively working on."
State ECD staff are providing some "warm referrals" to potential Apto customers, as well as FDI investment data to help Apto target other prospective customers, said Snowden. ECD's FDI director is Andrew Dunn.
Other than the ECD's informal endorsement and referrals, VNC research indicates Apto has, thus far, received no other support via ECD-linked grants or other programs.
In the latest 10K from listed competitor Rosetta Stone (Arlington, Va.), that company describes the sector as "rapidly evolving, highly fragmented and intensely competitive..."
In addition to Rosetta Stone, Apto competitors with strong online offerings include Berlitz (Princeton), Babble (Berlin) and VC-backed DuoLingo (Pittsburgh).
Rosetta and Berlitz are among logical potential bidders for Apto, should its owners choose to sell, Snowden acknowledged.
The development of the Apto platform is outsourced to Dozen Software. Apto advisors include attorneys with Schaffer Law Firm in Nashville and business-development consultant Mark Eckert, who was previously with DynEd International, which concentrates on English language training. The company's PR is handled by Nashville's Julie Lilliston. Apto has secured some debt financing from Nashville-based Pathway Lending.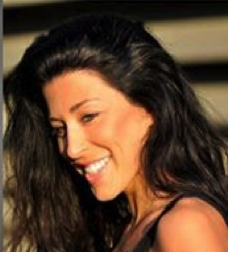 Artist Traci Snowe
Prior to founding Apto, Snowden operated a traditional educational tutoring service, Music City Tutor. Still earlier -- as artist "Traci Snowe" -- she gained traction as a singer-songwriter (R&B/Soul, Jazz, hip-hop, urban), while also serving as actress, model and podcast team member, among other pursuits. She said her former Greener Music LLC has been wound-down.
Among her earlier experiences, Snowden previously performed instruction and translation services for Michigan-based Global LT.
Snowden's LinkedIn profile reports she speaks fluent German, as well as English, and holds dual degrees in German and Foreign Language Education from Miami University of Ohio.
An Indiana native, she resides in Davidson County. VNC
. last edited 5:26 pm
---