Tennessee entrepreneurs may have a shot at 200 or more Alabama angels in 2012 if Angel Investor Management Group (AIMG) expands as planned.
Auburn-based AIMG is being developed in selected Alabama cities by several veterans of the Angel-investing community, including Clay Corman, the 27-year-old executive director of the Auburn Angel Network, which has 44 members.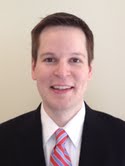 Clay Corman
Corman, his father Jim and long-time serial entrepreneur and Huntsville Angel Network founder Dick Reeves envision a network of 200 or more angels within 12 months, the younger Corman told VNC. Reeves is a member of the board of the Angel Capital Association.
Although Alabama-based ventures will get priority, deal flow based on Alabama startups alone is not likely to be sufficient to ensure a sufficient number of quality investment opportunities, going forward. AIMG has weekly teleconferences with Atlanta Technology Angels and has had some contact with both Nashville Capital Network and Angel Capital Group.
At least two Middle Tennessee ventures have recently approached Alabama angels, according to Corman: RentStuff (recent VNC story here) and eSpaces, the Nashville-based chain of shared office and meeting spaces that caters to young companies and professionals.
In addition to deal volume, per se, AIMG seeks to present investors more diversity among investment opportunities, a goal that's hard to achieve in a state in which angel investing has been relatively underdeveloped, he explained. Corman said Alabama does not have programs comparable to Tennessee's TNInvestco program or resources such as the Nashville Entrepreneur Center.
AIMG's affiliates are not likely to pursue investments in life sciences in the near term, leaving such activity to such institutions as Hudson Alpha Insitute. Longer-term, AIMG investors could participate in life-science and pharma opportunities if AIMG affiliates with specialized groups, such as Life Science Angels, he noted.
AIMG currently provides dealflow and management support to Auburn and Huntsville angel networks; another network is in formation in Birmingham, but it is as-yet unnamed; and, qualified investors in Mobile and Muscle Shoals-Florence are also considering forming local counterparts, said Corman. AIMG is recruiting an executive director for the Birmingham network, and the first candidate is scheduled to be interviewed after Thanksgiving, he noted.
The Florence-based Shoals Angel Network has about 30 members, but after three years has yet to consummate a transaction and is looking for an alternative approach, Corman added. All networks will remain independent, but plan to share common deal criteria and will have a unified due-diligence effort, he added. Members are told to expect to be presented a minimum of 10 diverse companies per year.
AIMG members will pay $1,000 per year in dues, he noted. There is a $5,000 per deal threshold for investment, but no minimum number of investments per year per member. A due-diligence committee reviews opportunities and entrepreneurs are accorded 25 minutes to make their pitch. Angels have two weeks following a presentation to make a decision, according to materials provided VNC by Corman.
Alabama angels are currently completing 8 to 10 investments per year, said Corman. Atlanta dealflow is 180 or more opportunities per year, yet in the past year ATA did four new investments and three follow-on investments, Corman estimated. VNC