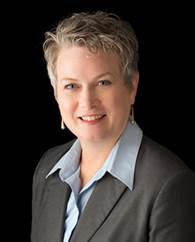 SARAH FISHER GARDIAL PhD told Venture Nashville that expanding outreach on campus and in the Nashville business community will be among her highest priorities, beginning March 2, which is her first official day in her office in the Massey College of Business at Belmont University.
The Dean-designee will soon complete six years as dean and professor of marketing within the Henry B. Tippie College of Business at University of Iowa, in Iowa City.
Gardial said that during the Belmont recruitment process she found consensus that "it is time for the Massey College of Business to create a new vision for itself for the next 10 years" and then, without hype, "boldly tell our story to the world."
She noted that academic institutions have generally "not been good at telling their own story" to larger audiences, and have typically preferred to talk with people from other institutions.
Consequently, most institutions "do a very, very poor job telling [our stories to] the general public, the state, the cities we live in."
"We can't be insular, because as a business school our primary objective is to put students out there who are primed for success in a very rapidly changing world, and there is no way that a business college can understand what those changes are" without robust engagement with those beyond university walls.
Gardial said, "One reason I'm very attracted to the Massey position is that so much there is going right. There is so much to build on -- and, you're in Nashville, a growing economic center," she added.
Those and other factors have convinced Gardial that "increased engagement in the [Nashville] community and with the alumni network are key opportunities."
She confirmed that, coincident with both her arrival and with the Massey College's plans for fresh impetus in outreach, the role and makeup of the College's long-standing external advisory board are under review.
In November 2019, Entrepreneur magazine and Princeton Review joined in ranking Belmont University No. 20 among the nation's Top 50 universities for undergraduate entrepreneurship education, coincidentally one notch above 21-ranked University of Iowa.
In that ranking, Belmont reported it then had 808 students then enrolled in 29 entrepreneurship-related courses. The university also said Belmont entrepreneurs then represented 537 businesses in 74 cities around the world, which have raised $280MM in funding. Read more on that ranking here.
Asked about her interest in entrepreneurship, Gardial not only said that she will "entirely support our entrepreneurship efforts" and knows that Nashville and Tennessee generally have developed an entrepreneurial ecosystem in which Belmont has begun making valuable connections.
Asked about Belmont students' interest in entrepreneurship, Gardial first explained that after being in colleges of business for 30 years, "what I see is that there is truly such a thing as what I call 'a born entrepreneur' and [that type person] is not someone we train."
Sharpening the point, she said she has little doubt that there are some Belmont students who are "already on their second or third startup before coming to Belmont... People who are wired to be entrepreneurial start that way, very young."
Nonetheless, most university students are continually looking for hands-on experiences; and, many undergrads and grad students are capable of adding value, at low cost, in startups that must run "lean."
Therefore, she believes that through internships, co-op jobs and other means, Massey College and Belmont generally can help connect startups with human resources who can improve new companies' "human bandwidth."
She then emphasized that the entrepreneurial skill set that students can begin to acquire at Belmont has very broad application not only in "a startup made from scratch," but also in the corporate environment, in which a rapidly changing world places an ever-increasing premium on innovation.
Therefore, she said, Massey College will soon step-up its outreach to students in other degree programs, with an eye toward providing them enhanced skills related to things like leadership, analytics, negotiating skills and-or entrepreneurship more broadly.
The College may also seek to increase offerings related to supply-chain management or other domains. Gardial said she plans to reach out to local businesses for conversations about their workforce needs, as well as to other institutions -- particularly the University of Tennessee (UT), which has a strong national reputation with respect to supply-chain education.
She added, "Students everywhere are being asked to be more entrepreneurial... We absolutely embrace" these realities, and must ensure Massey College offerings are genuinely relevant.
Gardial said the smaller size of the Massey College relative to Tippie College in Iowa seems helpful at this time, because she believes the current scale of the university and the college are conducive to effective engagement with students, faculty, business sectors and other stakeholders.
Belmont's website says the university has more than 8.4K students. UIowa students total over 30K. The Tippie College has about 5K students, while the Massey College has just under 3,200 signed-up for the current semester.
As dean of the College, Gardial will also support several professional development centers within the university: the Center for International Business, the Edward C. Kennedy Center for Business Ethics, the Thomas W. Beasley Institute for Free Enterprise and the Thomas F. Cone, Sr. Center for Entrepreneurship.
Jan Williams PhD
Gardial will succeed Dean Jan Williams PhD, who previously served as an executive in residence at Belmont.
Williams had earlier served 37 years with UT's faculty and administration, where his posts included 13 years as dean of the Haslam School of Business.
Williams' appointment in mid-2019 had assured continuity for the College during the interim in which it conducted its search for a successor of former Massey Dean and now-Professor Emeritus Patrick Raines PhD.
Tennessee is the state in which Gardial has lived the largest share of her life, to date.
She explained that she and outgoing Dean Williams were colleagues for many of her own 27 years at the UT. Now, she added, "He and I are in cahoots!" and working to get a handle on major objectives.
While at UT, destination trips from Knoxville to Nashville, as well as repeatedly passing-through while driving from Knoxville to her hometown in Ft. Smith, Ark., gave her periodic glimpses of Music City's evolution.
"I was visiting Nashville before Nashville was cool," she added with a touch of humor.
During the Belmont recruitment process last fall, Gardial visited Nashville twice.
She'll be here again in February, visiting with new colleagues and choosing her personal residence.
The Dean said she is particularly happy to be closer to her two adult daughters in Georgia, one in metro Atlanta, and the other in north Georgia, not far from the Tennessee line.
During 1980-1986, Gardial completed three degrees: An MBA and a bachelor's degree, both focused on Marketing and completed during 1980-81 at the University of Arkansas; and, her Ph.D. in 1986 at the University of Houston, with a focus on marketing and social psychology.
Belmont's Oct. 23, 2019, press release on Gardial's appointment is here. VNC.
---