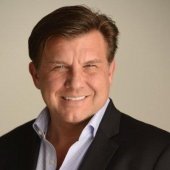 Update 17 Dec 2014: Michael Burcham, who has for months said in public forums he was exploring healthcare startup addressing end-of-life stage care, is indeed going to leave, but will await appointment of new CEO, say The Tennessean and NBJ. John Ingram and Mark Montgomery will be among those in CEO search.-Ed.
MICHAEL BURCHAM asked for the keys to Nashville's entrepreneurial engine when, in 2010, he offered to be the first CEO of the Nashville Entrepreneur Center (NEC).
His offer was soon accepted by the NEC board and its national search committee. Since then, Burcham seems to have set new land speed records for launching and building-out such an institution. He doesn't ride the brake.
Yet, as both student and teacher of the venture life-cycle, Burcham said he knows not every job is for him. When leading a mature NEC becomes more of a "maintenance" challenge, he said he'll exit.
"I am virtually certain I will do another Healthcare business," he told VNC. As previously reported by VNC, Burcham in 2007 successfully exited Galen Partners-backed ParadigmHealth via a sale to Alere. Galen subsequently became sponsor for a time of the NEC's Healthcare vertical program. UBS was also an advisor to Burcham on the ParadigmHealth deal. UBS SVP Kent Kirby, based in Nashville, is an active Angel investor and recently served as a judge in the "Rise of the Rest" competition, won by Nashville's Checkd.in.
Now 52, Burcham said, he is "old enough and have enough scar tissue" to know that when the NEC is no longer a "growth" enterprise and has hit an "inflection point" -- where the then-mature organization's programming and services capacities are "saturated" and the challenges become those of sustaining momentum, rather than producing it -- he'll move on.
Theoretically, he said, the NEC can handle two or three times more startup cohorts per year, employing its still-gleaming facilities nearly 'round the clock, during current annual gaps in startup groups' occupancy and during evenings and weekends, as well as via telecourses.
He said he moves somewhat cautiously toward expansion, because he's not interested in NEC offerings becoming "a mile wide and an inch deep."
He is interested, however, in extending access to NEC content to other states' and nations' ecosystems, whether on-site here or via telepresence and other means.
Already, he said, entrepreneurs in other regions are "driving past four other accelerators" to come to the NEC for a screening of their management, models, markets and other metrics.
Burcham, staff and EC Mentors screen and methodically rate such startups, admitting those with higher scores -- and ensuring those with the top ratings get a personal request from Burcham for a face-to-face meeting.
Partly to satisfy such demand, Burcham said he's conferring with Nashville Health Care Council and others about using Cisco telepresence and other means to extend its offerings, and the NEC has created two MOOC courses for the Canvass Network, in collaboration with folks at Vanderbilt University.
The NEC's international goals include exporting curriculum and mentor training; buildings pathways through which to import startups to Nashville; and, helping startups secure cross-border investment.
In behalf of NEC, Burcham recently visited with entrepreneurs in the UK, and has booked travel to the Middle East, for later this summer. Among other commitments, he'll speak in Dhahran, Saudi Arabia, at the prestigious King Fahd University of Petroleum and Minerals.
The timing of Burcham's return to entrepreneurship will also be influenced by the NEC getting to financial breakeven or better, he said, adding that currently annual service revenue covers about half its roughly $1MM operating nut.
Onlookers are forgiven if they thought Burcham had more operating capital. The CEO's ten-yards-in-a-cloud-of-dust playbook has yielded impressive stats.
Asked for the numbers in a followup query, Burcham wrote, in part, that during the past four years the NEC has "screened over 2,000 startup concepts, trained over 1,000 individuals in our coursework, held over 500 events to build our community, launched 114 companies, and helped them raise nearly $40 million in funding. This year alone, we will screen another 1,000 concepts, perform nearly 4,000 mentoring sessions and deliver entrepreneurial training to another 300 individuals.
Steve Case
"That's largely what Steve Case has found impressive about the EC (and why he keeps returning) -- the sheer amount of work we get done on such a small budget," said Burcham.
Indeed, as VNC previously reported, Case several times commended Burcham for his contributions, during Case's recent "Rise of the Rest" visit to Nashville. And, the Case-led UpGlobal (formerly StartupAmerica, which merged with StartupWeekend) network's U.S. regional executives are scheduled to meet in private session at the NEC, in August.
All of that is only a portion of the picture, of course. On a personal basis, Burcham is, for example, integrally involved in the new Selous Venture Society, a regional Angel-investor group that could soon reach 100 participants, he said. Burcham made clear the NEC has no plans to duplicate that effort or Launch Tennessee's planned Angel network.
On Burcham's watch, the NEC has served as a change agent in Tennessee's largest Metro areas, beyond Nashville.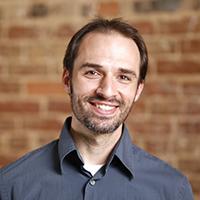 Grizzle
Chattanooga's Sheldon Grizzle, who holds leadership roles with Spartan Ventures, Blank Slate Ventures and others, commented for this story: "Michael has been an amazing resource for us in Chattanooga. When we were trying to launch The Company Lab in 2010, he invited me to come to the EC and spend time learning about their philosophies and systems. Much of what we learned helped lay the foundation for what we began doing in Chattanooga. He's been to Chattanooga several times to help encourage our philanthropic and investment communities to support entrepreneurial activity. Without him it would have been difficult to jumpstart our startup ecosystem."
Bares
Memphis-based BioWorks Foundation CEO Steve Bares also weighed-in on EC influence, saying, in part, "We have been very impressed with how the EC has been successful in rallying the Nashville business community around a single entrepreneurship strategy. This year in Memphis, the corporate community has come together around the Bioworks-led EPIcenter, which, like the EC, is a strategic 'front door' for entrepreneurship in the city. Being a part of the Launch Tennessee network of accelerators and entrepreneurship programs across the state has given us access to best practices, like those in Nashville..."
The Knoxville Entrepreneur Center, launched in early-2013, has "a great friend" in Burcham, said KEC Executive Director Jim Biggs. Burcham, he said, has been "very generous with his time, and really open sharing information about how he built and runs the Nashville EC, giving us some thoughts and advice on how we can grow our programs, manage relationships."
Sexton
KEC Entrepreneur in Residence Jonathan Sexton added that as he prepared for his current EIC role, "Michael was the first person I went to talk to..." Sexton said that in addition to Burcham sharing operations tips, Burcham spoke "about what is possible, the impact entrepreneurship can have on any size community and how to get it done. That was a tipping point for me, as it has been for lots of folks, he has opened everyone's mind to what's possible, and that influence certainly is felt in our EC, as it is in so many others around the region."
Burcham doesn't pretend the NEC's achievements are his, alone. The NEC is a product of a strong push by the broader business community, dating back to 2008 and beyond.
"We're really fortunate" to have gained community support, and particularly because of the "willingness of local companies to be customers" of startups, he said. Among other things, more local companies are also creating venture investment funds and turning to outside innovators for some needed R&D capacity, he noted.
At the same time, Burcham underscored that Nashville must recognize that "we are going to continue to attract lots of Creatives -- so, let's be ready."
Getting ready not only means cultivating more partnerships across industries, but being prepared "to embrace Creatives," ensure tolerance of diversity and demonstrate that the community values talent.
Asked about NEC staff capacity -- "bandwidth" -- for handling the myriad of inquiries and requests it receives, Burcham responded with facts that suggest the inevitability of the NEC sometimes operating in near-triage mode: In its now-fourth year, the NEC operates with a total seven staff and three contractors, up from the only two staff -- himself and Operations chief Sam Lingo -- it had its first three years.
Increased NEC staffing and the transfer to LaunchTN of NEC's prior statewide contractual responsibility for supporting then-StartupTN (now part of UpGlobal), have helped Burcham and team devote more time to Nashville-focused programs, while expanding the scope of its programming and remaining engaged as an accelerator with UpGlobal, the Google for Entrepreneurs program, and other initiatives, Burcham said.
Indirectly, the EC also benefits when some of its sponsor-tenants staff-up to cope with their respective needs. He noted that increasingly influential Jumpstart Foundry recently named former Deloitte consultant and StartupTN operations manager Mitch Evans to serve as JSF Managing Director.
"Success" means more startups and would-be startups knocking at NEC's doors, Burcham confirmed. He said he's working to ensure the quality of companies the NEC selects for its support. Working in cooperation with others in the community and beyond, he said he aims to mitigate the risk of overlooking a star-startup -- partly by continually refining "filters" that "reduce the noise factor," and allow it to more accurately identify companies that aren't yet ready such programs.
Said Burcham, "I've talked to several other CEO's of local non-profits about how they handle bandwidth issues -- and their advice was simple: 'You'll never get all the work done and you'll never catch up -- if you're doing good things, the requests will keep pouring in. Do what you can to the best of your ability. That's all you can do.'
Added Burcham, "That's what we do -- all we can, to the best of our ability." VNC