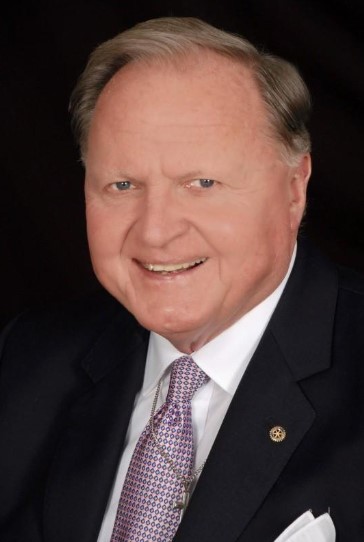 CEO Tarby Bryant
The Gathering of Angels (GOA) program, which helps prepare founders of entrepreneurial companies to pitch groups of accredited Angel investors, plans to originate its next event in Chattanooga, Sept. 13.
GOA is run by Talbert C. "Tarby" Bryant Jr. as a service of Sweetwater Capital Corporation, of which Bryant is founder, chairman and CEO.
Bryant and his wife, Vivian Bryant, who is Sweetwater's chief operating officer, recently relocated to the Apison community in Hamilton County, from the Atlanta suburbs.
As Sweetwater announced in its press release Aug. 29, this month's GOA event is to take place at the Center for Innovation and Entrepreneurship on the campus of University of Tennessee Chattanooga.
During a series of Venture Nashville interviews, Bryant confirmed he is preparing further GOA Chattanooga events for both October and November. UPDATE: The next Chattanooga event is to be Oct. 10, 2023, same venue, beginning 4:30 p.m. ET.-Ed.
He is also planning to rekindle GOA live/online events in the Las Vegas and Austin markets, and he is weighing future options for events in Nashville and other markets.
The notion of creating a sidecar investment fund alongside Sweetwater is also on the whiteboard.
This month's Chattanooga event marks the end of three years of Zoom-only GOA gatherings held during the worst of the COVID19 pandemic.
The GOA program next week at UTC Chattanooga promises to be worth a serious look.
Companies scheduled to present Sept. 13 are below. Descriptions are by VNC, based on our research, GOA materials and Bryant's input.
Paul Allen
► FAITH PORTAL - Utah - Ancestry.com Co-Founder Paul Allen is expected in person to present this startup, said Bryant, who connected with Allen through a mutual friend out west. Faith Portal is described as employing artificial intelligence and machine learning to offer what is potentially "the largest collections of sermons, videos and topical papers" for use by pastors, faith leaders and seminaries globally. Though Faith Portal seems to be somewhat in stealth mode, Allen mentioned it in a related post on LinkedIn here. Allen is also currently raising capital for Citizen Portal, a source of video-documentation of public officials statements, according to F6s. Allen is also founder and CEO of Soar.com, a Utah startup that has received Seed investment from SHRMLabs, among others.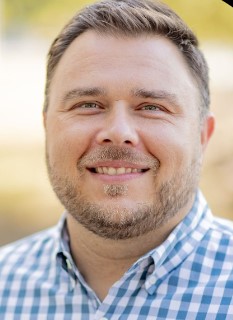 Josh Myers
► ADJUVANT BEHAVIORAL HEALTH - Austin - Combines cancer-specific psychotherapy techniques to address the anxiety, depression and fear that impacts most cancer patients, survivors, and caregivers. CEO: Josh Myers PhD LPC-S.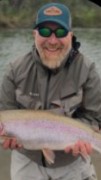 Jeff Coffey
► PIVIT - Chattanooga - Pivit is the first spinout of Zag Angling Group, which was, itself, founded in 2014 by Jeff Coffey. Pivit offers innovative fishing equipment and creates intentional and sustainable supply chains with global partners in Asia and Africa, selling into an estimated $4BN global market. VNC reported nearly two years ago that ZAG had undertaken a $3MM raise here.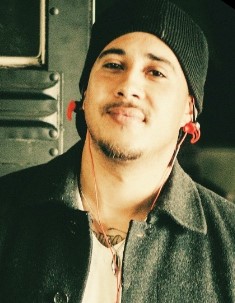 Paul Roberson
► FLO TECHNOLOGY - Presenter Paul Roberson. Based in Las Vegas, Nv., FLO is an innovative, 360-degree training harness offering offered to the athletic sports industry via a B2B sales model. The product promises exceptional versatility and adaptability to an athlete's movements and training needs while delivering constant resistance. Related FLO information here.
Bryant launched GOA in 1996 in Santa Fe, initially inviting only New Mexico-based founders to present to investors. Beginning in 2000, he convened programs in other states, as well.
During each GOA event, presenters are likely to have a total audience of "25-30+ accredited Angel investors and investment bankers" who are attracted from metropolitan areas in Tennessee, Georgia and other U.S. markets, according to the GOA website.
During the past three decades, GOA companies that eventually secured Angel investment after a GOA pitch subsequently received Angel investments ranging from $20K to $12.5MM, Bryant confirmed.
More recent GOA fundings have included investments ranging $25K-$400K, according the GOA press release last month.
Interviewed by VNC, Bryant estimated that "one of six or seven" founders who receive investor interest following their GOA presentation are likely to complete an investment transaction with one or more Angels who attended a GOA event.
After each event, during which investors evaluate and report their views of each presenter's strengths and weaknesses, the decision about whether or not to pursue any transaction is left entirely to presenters and potential investors who choose to connect.
Occasionally, said Bryant, some founders find that the intense preparation for a GOA presentation and the feedback they get from investors has emboldened them to defer recruiting capital and step-up pursuit of organic growth, or other options.
Qualified investors pay nothing to attend GOA events in-person or virtually. Investors are required to complete a personal investment profile as part of their registration process, which begins here.
Would-be presentation candidates will first need to provide GOA an executive summary of their current business plan.
Then, if invited to participate in a GOA program, each entrepreneur applicant will complete an engagement agreement with Sweetwater Capital. After paying a presentation fee of $1,000 each, each presenter receives a model template for their executive summary; individual mandatory presentation practice sessions with Bryant and other coaches; and, one or more post-pitch followup sessions.
All this and more is explained via the GOA registration page for entrepreneurs.
More than one expert has observed both that Tennessee -- like most other states -- lacks adequate pre-Seed and Seed-stage capital, even though the ranks of individual Angel investors and institutional Seed-stage investors have somewhat increased.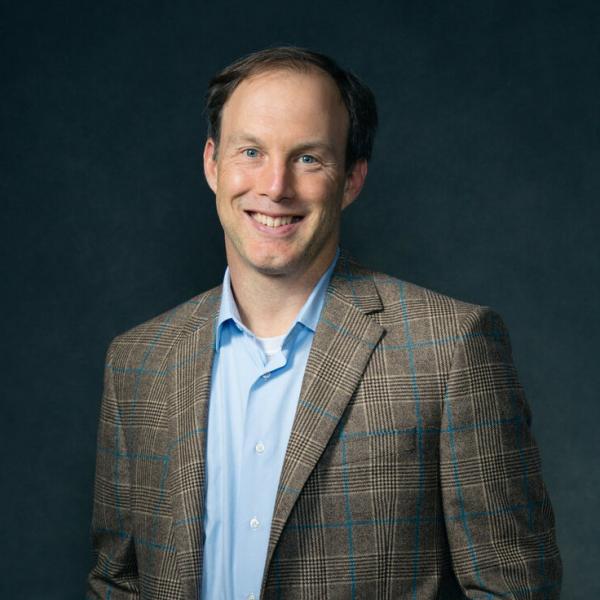 Vic Gatto
There's plenty of room for more players, said Jumpstart Health Investors Chairman and Chief Investment Officer Vic Gatto, when asked by VNC on Aug. 31 whether or not he sees the gradual multiplying of Angel and Seed-stage investors as creating excessive competition for deal flow.
Asked to elaborate, Nashville-based Gatto added, "I believe that more options for start-ups are inherently good for the market. My firm, Jumpstart actively invests in early-stage healthcare start-ups. We certainly work hard to identify and invest in the very best high-potential companies across the US. While we definitely want to 'win' by investing in the best, Jumpstart views competition from new angel groups as healthy overall. There are many more Founders that deserve capital than there is capital available."
Other Angel resources in Chattanooga include Venture South, the Greenville, S.C.-based firm that established its Chattanooga program a year ago, under the leadership of market developer Jay Shaffer, who is also a member of the board of nearby, equity-oriented Atlanta Technology Angels. That 2022 ATA Chattanooga launch event was also held at the UTC Innovation Center.
In addition, under a contract with State Economic and Community Development (TN ECD), Tennessee Technology Development Corporation dba Launch Tennessee is now running a number of state and federal programs through which funding may be sought.
Chattanooga-based The Company Lab and Nashville-based Launch Tennessee have more information available about all this for founders, investors, et al. In addition, The CoLab recently affiliated with the Gener8tor Accelerator, which now has presence in Chattanooga.
Bryant was born in Durham, N.C., but from age 5 grew up in the Atlanta area.
He earned a bachelor's in economics at Davidson College in North Carolina, and an MBA (Finance) at Georgia State University (Atlanta).
In addition to its GOA program, Sweetwater Capital is described as involved in merchant banking, finance and capital sourcing, with his portfolio spanning "executive-level leadership with full accountability for the operational aspects of a private equity capital company, offering finance, valuation and capital to entrepreneurs...," according to fact sheets that Bryant provided VNC.
At an earlier point, Bryant was managing partner of Braemar Group Ltd., a real estate merchant banking firm that he co-founded in Georgia in 1975 with the late Jerry Tom Hinson JD, according to state records online.
Both Bryant and Hinson served as officers of the National Automobile Association Inc., as did Hinson's father.
Bryant also previously served 1985-87 as president and CEO of Atlanta Economic Development Corporation, a 501c3 now known as the Atlanta Development Authority dba Invest Atlanta.
He also served president of the Commercial division of Santa Fe (N.M.) Properties, a brokerage unit of a residential brokerage firm; and, was president of the Commercial division of Ackerman Atlanta Real Estate, according to his resume.
Among his other achievements in the CRE sector -- an arena for which he has long-standing passion -- Bryant says he has "financed, acquired or repositioned 8 hotels" from 19- to 500-room scale. He told VNC he has recently scouted yet another potential hotel project.
Bryant's father founded and controlled Tennessee State Automobile Association, TSAA, which competed to some extent with now-121-year-old AAA, as well as with other motor clubs.
At several junctures over the years, Tarby Bryant held TSAA executive roles in which he led and expanded TSAA. Eventually, a sibling succeeded him and the company was eventually sold.
For years, TSAA had an office at 2401 McCallie Avenue in Chattanooga (archive here).
Sweetwater's COO -- the abovementioned Vivian Deems Bryant -- is a native of Dalton, Ga.
She previously served as a senior administrative assistant to Chattanooga-based executives of Tennessee Valley Authority (TVA). She and her husband brought a total six adult children into their 8-year-old marriage.
CEO Bryant, now 80, served 1962-65 in the U.S. Army, becoming an intelligence officer, with assignments including Fort Holabird, near Baltimore, Md.; and, wartime Saigon (now Ho Chi Minh City) and Tay Nihn Province, in the country that in 1976 was renamed Socialist Republic of Vietnam.
Asked about his current business advisors, Bryant said he is in late-stage discussions with a Chattanooga law firm.
Over the years, he has periodically relied on law firms including Greenberg Traurig; Morris Manning & Martin; and, Bardacke Allison.
He said he has long banked with Chase. He currently keeps Sweetwater books himself; and, refers tax matters to Georgia-based Andrew Jordan of Connally Jordan Associates, in Douglasville, Ga. VNC
. last edited 0856 15 September 2023 ct
---