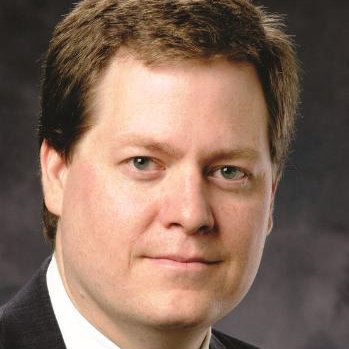 CENTERSTONE Research Institute (CRI) looks to raise $2.2MM in capital for a predictive-analytics spin-out that will serve the behavioral healthcare market.
CRI CEO Tom Doub, Ph.D. told Venture Nashville the Nashville-based startup -- currently dubbed Prizam Healthcare Technologies, but soon to be rebranded -- is the first for-profit business created through CRI. All ownership in the spinout is currently held by a Centerstone entity. Doub is designated chairman of the spinout.
CRI provides research, analytics and evaluation services and has received more than $130MM in research grants and has been involved in more than 150 studies, according to its website. It describes its mission as focused on accelerating research, technology and clinical innovation for the provision of care and overall patient experiences.
CRI is a unit of Nashville-based nonprofit Centerstone of America, which is positioned as the largest U.S. nonprofit provider of community-based behavioral healthcare. Centerstone of America is also parent to a nonprofit administrative management organization, Advantage Behavioral Health, which offers an Employee Assistance Program and other services.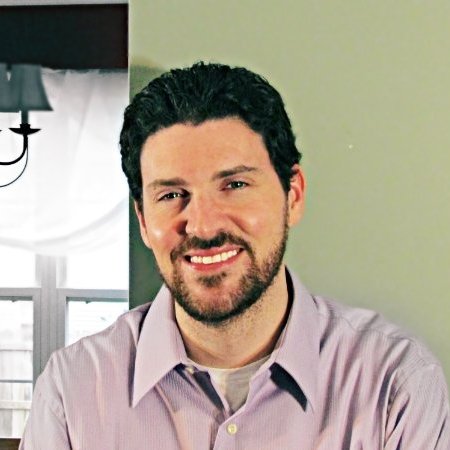 Casey Bennett
Prizam's platform is centered around an algorithm co-invented at Indiana University by CRI Data Scientist Casey Bennett, Ph.D., whose interests include use of artificial intelligence within clinical decision-support systems, according to his LinkedIn profile.
Prizam's customers are mainly accountable care organizations (ACOs), payers and healthcare providers -- and others with a stake in improving care outcomes, managing risk and containing expenditures -- Prizam's Jim Stefansic, Ph.D., told a panel in Nashville last week, during a meeting of the Association of University Technology Managers (AUTM).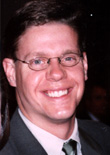 Jim Stefansic
During the spinout's transition, 42-year-old Stefansic serves as de-facto COO. He was previously on-staff with LaunchTN as commercialization lead; and, he was earlier a co-founder of Pathfinder Therapeutics, a Vanderbilt University IP-driven spinout in image-guided surgery, which was recently sold,
Stefansic told last week's AUTM gathering that while healthcare-data field is indeed crowded, Centerstone experience in using the technology is a "strategic advantage" and positioning Prizam as a "clinical asset" that helps clinicians make optimal decisions is believed to be a powerful strategy. He was responding to a panelist's question regarding whether clinicians might find such AI-powered solutions to be obtrusive.
Stefansic comments and VNC research suggest that competitors in the space include two Bay Area companies: startup Lyra Healthcare and NYSE-listed Castlight, the latter having recently invested more than $3MM in Lyra, as the two companies forged a strategic alliance.
Also, rival New York-based Quartet Health announced in April it had completed a $7MM Series A raise, led by Oak HC/FT. Other potential entrants could include specialists looking to diversify into behavioral health, e.g., Flatiron, best known now for an oncology-oriented EHR offering.
Stefansic told the AUTM group that Prizam is likely to take the $2.2MM it seeks in two equal tranches. That raise might eventually be followed by a round of perhaps $5MM, which would take Prizam to target revenue levels, said Stefansic.
Centerstone has internally funded Prizam's formation and early operations, and is capable of continuing to capitalize the business, said 46-year-old Doub.
However, Doub explained, two years ago, Centerstone came to fully appreciate the fact that advancing innovations spawned within CRI would require a robust new skillset: Selling to customers in a competitive healthcare IT and consulting marketplace, rather than soliciting donations.
Now, CRI is standing-up the new venture with a scalable business model; and, CRI aims to bring aboard staff and investors experienced in shepherding commercial businesses toward their markets, said CRI's CEO.
At some point, CRI could also employ a licensing model, rather than spin-outs, to take future CRI innovations to market, Doub noted.
Thus far, most preliminary conversations regarding the prospective capital raise have been local; and, feedback from investors -- including some "tough love" -- has left Doub "astonished" by the goodwill expressed by potential investors and other supporters in the community, he said.
CRI, founded in 2008, has about 110 employees, and the new business will spin-out with at least 15, Doub said. Parent Centerstone of America has more than 3,000 employees in Tennessee, Indiana, Florida and Illinois.
Nashville PR firm DVLSeigenthaler is providing some communications and branding counsel for the new company, Doub said. He confirmed that diligence is underway on a candidate brand to succeed the Prizam brand.
Otherwise, CRI relies primarily on advisors serving Centerstone, including attorneys with Butler Snow, he said. Doub's LinkedIn is here. VNC


---