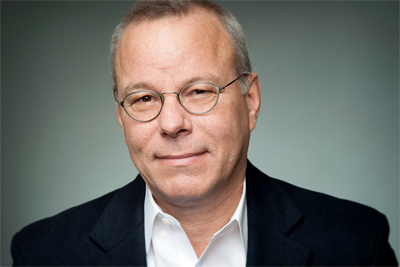 APPLIED Health Analytics will look at its year-end numbers and strategy, and then it might run an investment-banker bakeoff in 1Q17, according Robert Chamberlain, its 59-year-old co-founder, chairman, ceo and majority owner.
Chamberlain told Venture Nashville the 7-year-old company is operating profitably at north of $6MM annual revenue, has 30 FTEs, and is working with 32 health systems and about 2,500 employers. Client retention? It's been "100%" in each of the past few years, said Chamberlain.
In the case of a stake sale, a strategic investor would be the goal, said Chamberlain. If fresh powder is sought to fund an acquisition, other investors would be considered. The company's website is here.
Eliot Houser
Chamberlain founded the company in 2009 with Co-founder and CIO Eliot Houser.
Top considerations in an outright sale of the company would be transaction value and "what happens with employees," he said. Asked whether relocating the company would likely result, he said he "couldn't call that one" on a hypothetical basis.
Direct competitors are viewed as Minneapolis-based RedBrick Health ($57MM raised, including Kleiner Perkins) and Bellevue, Wash.-based LimeAid ($33MM raised, recently acquired 9Slides), said Chamberlain, adding that he anticipates future competition from such majors as acquisitive WebMD, Cerner and McKesson.
Asked whether Change: Healthcare (fka Emdeon) is a logical bidder for Applied Health Analytics, Chamberlain said there's strong overlap at points, much as there could be with Royal Philips' recently acquired Wellcentive, in Alpharetta.
In our 2010 story on Chamberlain's venture, he noted Nashville-based Healthways as a de facto competitor. Two months ago, Atlanta-based Sharecare bought population health and other businesses from NASDAQ-listed HWAY.

The CEO described his business as a consulting and software technology company, currently focused on health systems that are "interested in tapping into and increasing their share of the commercial market."
The company's website says it serves "health systems interested in supporting primary care and service line strategies, growing revenue, improving reimbursement quality and supporting population-health management initiatives."
Chamberlain says that for some employer clients, that translates into 30% or greater claims-expense reductions and sharp decreases in utilitization, due in part to "metrics-based benefits design" that creates financial incentives for covered-lives' compliance with health and wellness guidance via Applied Health's platform.
Applied Health remains, as previously reported, a joint-venture partner with Vanderbilt University Medical Center's Dayani Center for Health and Wellness, and Carolinas Healthcare System hold a small stake, Chamberlain confirmed.
Chamberlain's current advisors include Dan Birach, president of the HealthWorks division of Carolinas HealthCare System; accountants Frazier and Deeter; SunTrust bankers; and, attorneys with Bass Berry & Sims and Riley Warnock. VNC
.
---