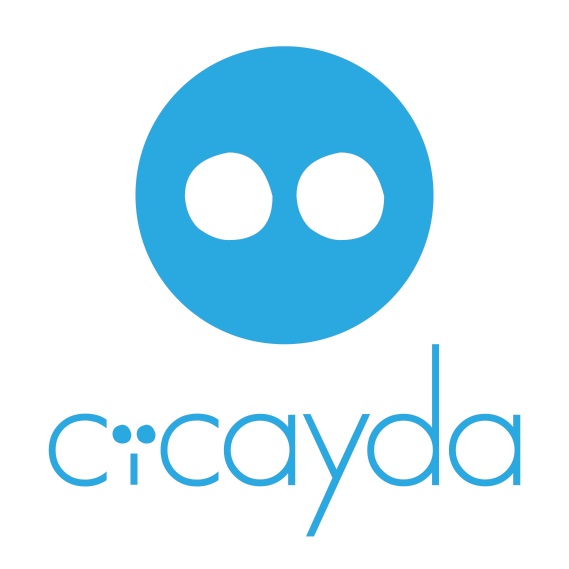 CICAYDA LLC, the Nashville startup with a cloud-based eDiscovery platform supporting the work of legal professionals, is raising more capital to fund its growth and frequently receives approaches from potential buyers and would-be investors.
CEO Billy Hyatt told Venture Nashville the company seeks to raise roughly $1.5MM-$2MM in its recently extended Series B round.
Hyatt, 49, recently rose within the company to CEO when majority owner and Co-Founder Roe Frazier moved to chairman. CTO Jason Cox co-founded the firm with Frazer in 2012.
Management projects that the company will reach breakeven or better by "late spring." Alluding to recent organizational changes, Hyatt forecast 2016 revenue at $4.5MM-$5MM, if not more, following $3MM revenue in 2015.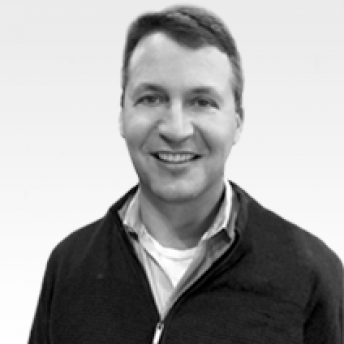 Billy Hyatt
Cicayda CFO Patrick Sauder told VNC that since inception the company has raised $8MM in equity investments through mid-2014, and subsequently received $4MM in convertible debt that will be converted to equity at the closing of the B-ext.
Though M&A is second-priority behind organic growth, Cicayda maintains a short list of potential acquisition targets that have interesting technologies and are generating revenue, said the CEO.
Having the $5MM revenue milestone in prospect seems to have drawn an increased number of Cicayda suitors, said Hyatt, adding that "every other day" he's in conversations or presentations with investment bankers, private equity, or even business brokers who are scouting acquisition targets for other companies.
Hyatt acknowledge that an eventual sale to a strategic bidder is probably the most logical outcome, though both he and, in an earlier interview, Frazer acknowledged undiminished interest in making Cicayda a strong presence in Nashville Tech sector, long term.
With humor, Hyatt noted that a Nashville-based healthcare company with a trajectory like Cicayda's would probably have been bought, by now, but local investors' interest in software plays is expanding, and the quality of life one can experience in Nashville more than offsets the need to seek some of its funding elsewhere.
The company, which has about two-dozen employees, will use the majority of proceeds from its current raise for sales and marketing, with a portion also going toward ensuring its development operations are well positioned for further scale-up, Hyatt said.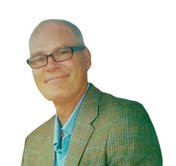 Roe Frazer
Cicayda's sales effort prioritizes small specialized boutique law firms and medium-sized law firms that must compete with larger firms. Firms that handle multi-district lawsuits are important clients with often massive data requirements, Hyatt said. Client-firms typically have roughly 20 to 200 lawyers litigating.
While Nashville remains a strong market for Cicayda, expansion markets will include such cities as Salt Lake City, Austin, Wilmington (Del.), Birmingham and New Orleans.
Asked about competitors, Hyatt said Chicago-based Relativity (kCura LLC) is generally viewed as a major player, with other competitors including Everlaw (Berkeley, Calif.), Logikcull (San Francisco) and CS Disco (Houston).
In a 2014 interview with VNC, Frazer also noted Lexis Nexis, Reccomind (San Francisco), Exterro (Beaverton, Ore.) and Nuix (Sydney, Australia).
VNC research also shows that Deloitte has substantial presence in eDiscovery, and maintains a related solutions center in the Nashville area.
Hyatt noted that while majors Thomson Reuters and Lexis (RELX Group, formerly Reed Elsevier) have in recent years been consolidators, the pace of their deals seems to have slowed. One potential result: More M&A among mid-sized and smaller players. (Note: LexisNexis in 2007 acquired Brentwood-based Juris, which provided software for law firms.)
As evidence of continued M&A activity, Hyatt noted that Cicayda competitor ranks seem to be dwindling, as PE's and strategics continue to show appetite for deals. Within the past six weeks announced deals have included Orange Legal Technologies' sale to Xact Data Technologies (Mission, Kan.); and, Everlaw's $8MM raise from Andreesen Horowitz.
Interest in the sector has grown along with the rising complexity of ligitation and discovery performance expectations (e.g., social media and cellphones must now be taken into account), all of which has been accelerated by a "race to the Cloud," after years of wait-and-see, said Hyatt.
Frazer and Hyatt assert that Cicayda's platform employs software expressly written for use within the Cloud environment, thereby in their view much more quickly assuring production of data, search results and valuable analytics, compared to on-premise software that resides behind a firewall on a customer-licensee's system, from which it interacts with the Cloud.
The company's recently added chief strategy officer is Aaron Vick. Its general counsel is attorney Marc Jenkins.
Cicayda's outside advisors include attorneys with Bone McAllester Norton, its accounting is with Blankenship CPAs and it banks with Regions.
Background: "Cicayda" is a re-spelling of "cicada" that proved necessary to secure the company's Internet domain, which they sought after cicadas made news in the Nashville market a few years ago, at which time a hoax about spotting "hard-to-find" blue-eyed cicadas also circulated.
Frazer and investors sold his previous eDiscovery startup, Caselogistix, to Anacomp in 2007, which sold it in 2010 to Thomson Reuters, where it became part of the Westlaw Ligigator business.
Hyatt was previously with Frazer at Caselogistix. Hyatt returned to Cicayda two years ago, after holdings posts with Standard CP Corp., as well as with successive Caselogistix buyers Anacomp and Thomson Reuters, according to his Linkedin. Hyatt has served 31 years in the U.S. Army and Army Reserves.
Frazer relocated Caselogistix from Jackson, Miss., to Nashville in 2006. He was reared in rural West Kentucky, but born in Clarksville, north of Nashville. He earned his J.D. at Cumberland School of Law at Samford University in Birmingham, and earned his bachelor's in politics at Wake Forest University. His Linkedin is here.

Another Frazer startup in Nashville, interactive marketer Digome, operated independently 2007-13, before becoming part of Cicayda.
Now 56, Frazer not only retains interest and involvement in Cicayda, but is beginning a legal practice in concert with his son, T. Roe Frazer III, who was previously with Bone McAllester.
Hyatt said Frazer's law practice will obviously represent a very knowledgeable source regarding eDiscovery.
A few years ago, Cicayda, seeking a services resource, acquired and integrated a Minnesota-based company that specialized in duplicating and faxing documents, renaming the company Cicayda Intune and operating it briefly.
Hyatt confirmed for VNC that, since then, he personally bought Cicayda Intune and it continues to operate as Intune Records, held by his personal DHP LLC holding company. The business remains centered in Minnesota. VNC
Last edited 0840 19 February 2016.
.
---