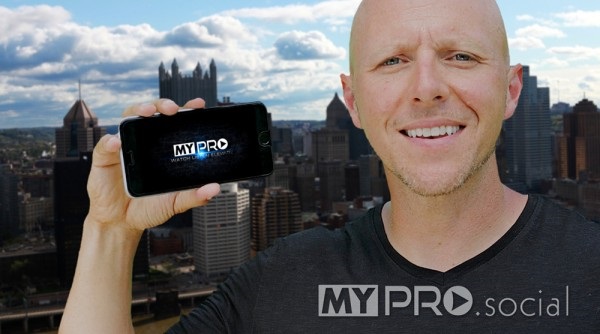 ANDREW MCGARRY's MyPro platform for digital content from celebrities, experts and other inspiring figures has quietly hopped from storyboard to Mobile/Web; collected $1.5MM investment; and, is looking seriously toward an institutional round and future IPO.
The 43-year-old founder, CEO and majority owner of Pro Play LLC, dba MyPro, told Venture Nashville he moved to the Nashville area from Michigan in 2011 with his wife and their now-four children.
MyPro's next capital raise is likely to target $2MM-$5MM, said McGarry, adding that he expects future outreach to attract "five or six" interested VCs.
Given what he's been able to get done with $1.5MM in the past three years, McGarry said he believes somewhere in that range there'll be enough powder to fund near-term growth and position the company for a further institutional raise or even an early IPO. He raised MyPro's earlier investment from friends and family, in $25K to $200K amounts.
On first inspection, McGarry seems to have covered a lot of ground, and his startup might well add to the critical mass in Sports-related ventures in the Nashville area.
On his website, there's a quick teaser here and a fuller explanation of the concept here. Naturally, both are free, requiring only navigating a click or two.
The company now has 10 FTE workers, including a chief technology officer McGarry recruited within the past eight months, to shoulder development tasks that have previously been assigned to offshore technologists in Eastern Europe and Latin America. He declined to name the CTO.
Right now, McGarry is intent on getting the word out. In addition to media relations, he said he'll be taking-on more speaking engagements, and otherwise carrying the flag to key markets, including several in his native Michigan. And, more features/functions are scheduled for introduction on the platform, in 1Q 2016.
McGarry also stressed that with one exception, in addition to platform development and corporate formation, he has in the past couple of years visited with officials of all but one professional sports players association, hoping to pave the way for superstar-athlete engagement.
The MyPro platform recently began generating revenue, and it has well over 20,000 account-holders, who access MyPro online or via iPhone, iPad or Android devices, said McGarry, who emphasizes that the current user-base is but a modest beginning toward the scale he believes the business will achieve.
While operating below radar, McGarry has collected a hefty slate of advisors, as follows.
MyPro's attorneys include, serving as general counsel, Storm Kirschenbaum, an attorney who is COO of Birmingham, Mich.-based Jackson Management Group.
Also providing legal counsel are Jeffrey Sternberg of Kotz Sangster Wysocki (Detroit) and IP and technology specialist Robyn Lederman of BrooksKushman (Southfield, Mich.). The company's accounting is with Chicago-based Baker Tilly Virchow Krause; and, its advertising is with Cactus Media, also in Michigan.
When an IPO opportunity appears on the horizon, McGarry said he is likely to turn to people in his network for initial advice. He cited as an example friend Pat Combs, who played Major League Baseball with the Phillies and Brewers, and who is now a Texas-based financial advisor with Morgan Stanley.
McGarry is not casual in his IPO references. While he acknowledges the alternative logic of an outright sale, he emphasized that he intends MyPro to provide a legacy for his children. He intends to hold controlling interest in the company at the point of any IPO, he said, adding that the nation has seen numerous examples of key public tech-sector companies that have emerged under similar circumstances.
Though continually refined, the MyPro platform is fully functional now. About 800 videos are resident on the platform, with several-hundred more finished and soon to be uploaded, said McGarry, who said he has served as producer for all those videos.
The Sports category of content sources was one of the earliest developed for the platform. Many of the 25 other content categories are awaiting their first contributors.
Asked about reaching breakeven-or-better, McGarry noted that experience thus far suggests that landing a given celebrity can produce a spike in paid downloads and other engagement. Thus, it is difficult to forecast when the company will reach breakeven, McGarry noted. It could happen overnight, if a megaweight celeb is landed.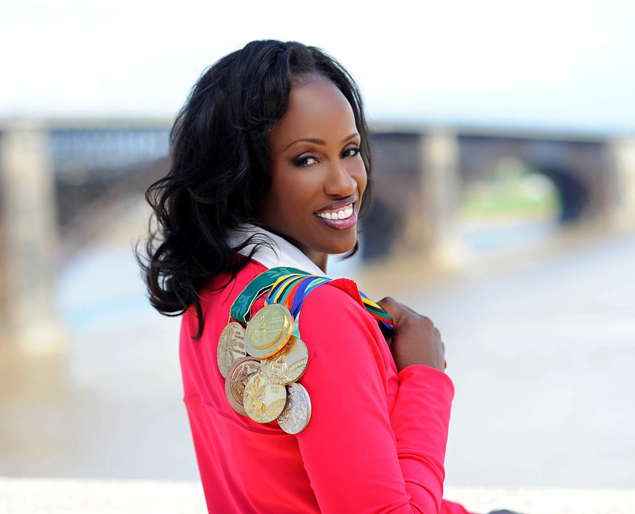 Joyner-Kersey
Hamilton
MyPro says celebrities onboard include Olympic Gold Medalists Scott Hamilton (a Nashville area resident) and Jackie Joyner-Kersee; LPGA Woman's top-ranked Golfer Lydia Ko; Detroit Pistons Center Andre Drummond; Guitarist/Songwriter Shawn Tubbs (often teamed with Carrie Underwood); Kern Brantley (former Lady Gaga bassist and band leader); GRAMMY winner Israel Houghton; and, Bassist and Music Director Bryan Siono (Jennifer Lopez), among others.
MyPro and its content contributors can offer free content and/or generate income via shared revenue from single-video or channel subscriptions, VIP access, premium downloads and/or sales of goods and services. MyPro also generates revenue via advertising, sponsorships and other arrangements.
In an effort to convey quickly to consumers and content producers the nature of MyPro, the company often uses such phrases as: "If Instagram, Netflix, YouTube and Amazon had a baby, it would be MyPro."
McGarry also notes that, unlike Facebook at that company's inception, MyPro can execute its launch with heavy upfront reliance on today's wide range of social media, aiming from the outset at a mass consumer market.
MyPro content contributors control their content, their messages and their earnings. They also receive sameday payments, via MyPro's tie to Braintree (Paypal), said the founder.
A recent MyPro press release explained: "The content provider can use their phone, tablet or computer to film content and upload it to their MyPro channel. Content providers can set their own subscription rates and also maintain total artistic control and complete ownership of the content they upload. In addition to the subscription channel, content providers can also upload and sell their videos, music and films. MyPro and the content providers split the gross revenue generated from all sales, with 45% to 70% paid to the content provider depending on the product sold."
The release continued: "Content providers can also upload pictures on their channel page to share with their followers. MyPro permits the free viewing of the first thirty seconds of all video content after viewing an ad. In the near future, MyPro will allow users to earn 50% of all ad revenue generated from their channel. Impressively, content providers are paid 50% to 100% of their earnings immediately upon purchase and are provided with real time analytics detailing sales, earnings, and user activity on their channel page."
A copy of MyPro's content sales and broadcasting agreement and terms of use for the platform make clear that standards pertaining to explicit sexual or pornographic content, excessive profanity, fraudulent content, and numerous other content types, are forbidden on the platform.
McGarry recalled that his first job was that of a movie-theater usher in Flint, Mich. After some college studies, he covered and edited Sports for a local newspaper.
Much earlier, he owned a Michigan game center (CueUp); created the "Mid-Michigan Values" coupon marketing company; and, opened Isaiah's Ice Cream, among other pursuits in Michigan. He has also worked as a personal trainer and a motivational speaker, he said. VNC
---