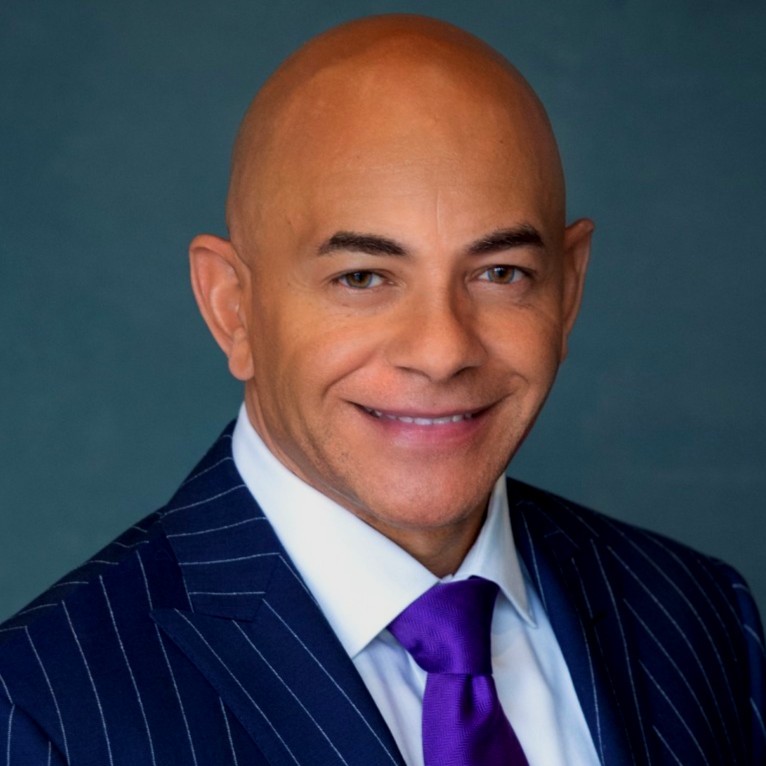 Founder-CEO Clay Nicholas
VIBRONYX Inc., the Nashville-based supply chain technology, data and business-process outsourcing services startup led by Founder, CEO and majority owner Clay Nicholas, is likely to weigh alternatives for funding expansion, within the next 12 months.
Nicholas said the company, which is industry-agnostic but currently focused on Defense and Healthcare sectors, is actively considering seeking equity or convertible debt commitments from individual investors, but has had some early conversations with venture capital investors.
The CEO said that, depending on timing, he might pursue funding via a government-backed program. He cited one possible example of a future source of federal funding: The proposed Innovation and Startups Equity Investment Program (aka, New Business Preservation Act), which would be administered by the U.S. Department of the Treasury, i.e., if recently introduced congressional legislation eventually becomes law. (Related resource here.)
The 2-year-old veteran- and minority-owned company's operations are at breakeven or better financially, with revenue now running north of $1MM. Seed funding was entirely from Nicholas.
The company is supply-chain "process"-focused, and offers its Cadence data-integration platform helps clients implement technologies including machine learning, blockchain, robotic process automation and micro services
Currently at the heart of Vibronyx's business is the work it performs under contract with the Defense Logistics Agency (DLA), a unit of the U.S. Department of Defense that supports military operations and emergency relief and natural-disaster response requirements, including some pandemic response.
The company has also earned revenue from healthcare and academic clients for which it provides solutions and services related to digital transformation strategy, rules-based analytics and other domains.

Vibronyx currently has an executive team of four on its payroll. In addition, it and has eight contractors.
Deals closing in its pipeline are likely to trigger further Vibronyx hiring in analytics; human resources; and, operations, said Nicholas.
Asked about competitors, Nicholas first cited such majors as Ireland-domiciled Accenture plc (NYSE:ACN) and 58-year-old nonprofit Learning Management Institute (LMI, HQ Tyson's Corner, Va.).
Both Accenture and LMI are acquisitive, the latter having bought two logistics tech/analytics companies in 2019. In addition, LMI not long ago stood-up its LMI Ventures unit, to invest and-or partner with tech and analytics companies in key verticals.
He said Vibronyx sometimes encounters true startups such as Databricks, Procurant and Noodle.ai, but many such entrants are focused on niches, rather than focused on analytics, emerging technologies and business process outsourcing.
Prior to forming Vibronyx, Nicholas was group president, healthcare provider industry, with Conduent (Nasdq:CNDT), which spun out of Xerox as an independent listed company in 2017. Prior to that, he was an SVP within Xerox Health.
Still earlier, he spent six years in a series of strategy, development and-or marketing roles with the original Nashville Change Healthcare startup (sold to now-listed Change Healthcare, fka Emdeon), Walgreen's, and Healthways, as well as five years with IBM Consulting Services.
Nicholas served in Europe with the U.S. Army following his graduation from the U.S. Military Academy at West Point. He later earned an MBA from Harvard Business School. Prior to the Academy, he had joined the Army as an enlisted man, and was trained as a combat-qualified medic. His LinkedIn profile is here.
CTO Dave Jarmoluk
The company's Co-founder/CTO is David Jarmoluk, also based in the Nashville area; VP-Digital and CISO is Vishnu Venkatesh of the Boston area; and, Ohio-based Tom Scarberry is director of operations and F&A lead.
His advisors include two logistics executives, Illinois-based Gerard Nixon, and Texas-based Curtis Brumfield.
The CEO said his outside advisors include attorneys with Riggs Davie; accountants with Carr Riggs & Ingram; and, bankers with Pinnacle Bank. The company's PR is handled by Fuoco LLC, which is a healthcare-industry specialist.
Originally formed as an LLC in Tennessee, Vibronyx is now a Delaware C Corporation - Qualified Small Business. Vibronyx is both a minority- and veteran-owned entity.
Nicholas explained that his company's name, Vibronyx, "is a play on the prefix Vibro which can mean wave, propel or vibrate. We like to think of ourselves as bringing an energetic force to orchestrate and harmonize our client's data and analytics strategies to transform their supply chain operations." VNC

. last edited 1615 9 June 2020
---