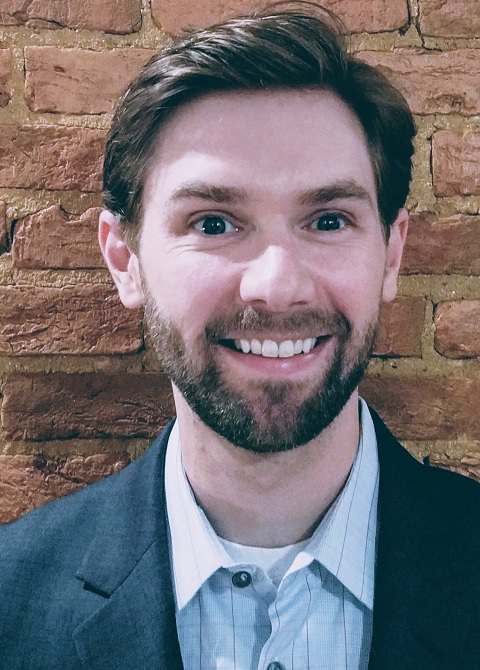 NAMMU Technologies Inc. may be able to take its SimplyAgree legal workflow solution to profitability with capital previously raised, and its owners won't consider a Series A raise until "the right partner" emerges, said Co-Founder and CEO Will Norton JD.
That said, the CEO said that via his and Co-Founder Sam Beutler's professional networks the team has been having early conversations with potential Series A investors.
Those discussions have afforded the cofounders opportunities to discuss, for example, performance milestones that institutionals might expect.
Norton currently projects the firm reaching profitability in 2020. He confirmed that a Series A could begin in late 2020 or early 2021.
This past summer, the 4-year-old company reported raising $1MM in capital, with 15 investors.
In 2017, the team filed on a $600K raise, which Norton confirmed was completed, bringing total outside capital raised to $1.6MM. Filings here.
VNC research showed that Nashville attorney Elizabeth Moore is an investor and a member of the company's board. Norton confirmed that she represents the company's outside shareholders.
Freshly raised capital will go toward scaling software engineering and development and business expansion, said Norton.
The CEO describes the company's offering as a signature and closing-management tool for transactional attorneys. It supports e-signatures and packaging of pdf signature documents in branded binders, among other functions.
It currently has "a few dozen" law firms using its platform and is keen to expand its business among firms, for example, in the AMLAW 200 ranking.
He noted that selling into very large firms is challenging: In addition to their lawyers being extremely busy on very sophisticated matters, their organizations often include a practice-management department, innovation center or an innovation officer who is situated between the ranks of attorneys and the firm's IT department.
Norton said its capital raises are aimed at enabling the company to scale sales and marketing; evolve its products; and, enter new complex-transaction segments -- such as M&A, commercial real estate, commercial financing, and debt -- and develop additional value propositions for law firms.
He added that SimplyAgree sees many opportunities to help automate transactional processes across diligence, negotiations, closing, post-closing, etc. There may also be opportunities associated with enhancing transaction vault or "deal room" operations, among other possibilities.

Notably, SimplyAgree integrates with document-management systems and its app interfaces with the DocuSign electronic signature API, under a nonexclusive agreement. Norton said the company is not in conversations with other e-signature companies.
The CEO said the company's competitors include Indianapolis-based Doxly, which was acquired this summer by Chicago-based Litera Microsystems. Litera also recently acquired UK-based Workshare and, in 2016-17, consolidated four other tech firms. Litera is backed by PE firm Hg Capital, London.
Among Canadian entrants in the mix, according to Crunchbase, are Toronto-based Closing Folders Inc. and Edmonton-based dealcloser Inc.
Meanwhile, San Francisco-based Rocket Lawyer has raised at least $46MM from Bay Area-based August Capital; France-based Editions Lefebvre Sarrut; LexisNexis, and others, according to Crunchbase.
Another UK-based competitor mentioned by Norton -- Legatics Ltd., which has received some of its funding from Innovate UK -- earlier this year announced its partnership with the firms of Herbert Smith Freehills and DLA Piper to deliver AI-enabled microservices.
Asked about SimplyAgree's advisors, Norton said its legal counsel are attorneys with Baker Donelson, and it banks with Bank of America.
The company is scouting in Nashville and beyond for additional accounting and tax-related services.
Asked when the venture began to take shape in his mind, Norton said with a slight laugh that his first sustained exposure to law firm operations, beginning in 2009, probably kindled his interest in creating new tech solutions for firms.
He began focusing on lawtech in earnest in 2014; registered as a Delaware company in early 2015; exposed some of its earlier technology to the market in 2016; and, introduced its minimum viable product (MVP) in 2017.
Sam Beutler JD
Norton began collaborating with fellow attorney Beutler in 2016. Beutler joined the company fulltime as co-founder and COO early in 2017.

The company now has five payroll employees, four of whom are based in the Nashville area. Norton said it also relies on a seasoned Nashville developer, to marshall additional contract tech talent, as required. The outside developer declined to be identified.
Norton, himself, is currently working remotely in Baltimore, while his wife pursues a medical degree there, at The Johns Hopkins University School of Medicine.
He noted that the Baltimore location affords travel by commuter rail to such cities as Philadelphia and Washington, D.C., which are densely populated with major law firms.
Norton earned his JD at University of Nebraska College of Law and his bachelor's in science, math and computer science at the University of Nebraska at Lincoln.
He was an associate at Baker Donelson, 2009-2016. Earlier, he held various tech, legal research, and summer associate duties with Baker Donelson, the Federal Communications Commission, and the First Amendment Center at Vanderbilt University. His LinkedIn is here.
Beutler earned his JD at Vanderbilt University Law School and his bachelor's at Yale University.
He was an associate for three years at Bass Berry & Sims, prior to joining Norton, fulltime. Norton's LinkedIn is here.
Between Yale and VU Law, Beutler was with UBS Investment Bank as an equity swaps trader. VNC
.
---