Updated 22 Dec. 2014: TuneCore announced Dec. 18 its acquisition of DropKloud and creation of its new innovation center in Boston.-Ed.
TUNECORE, the Brooklyn-based 'Label as a Service' that distributes digital music and helps songwriters secure royalties due them, seems to have plenty of reason to watch Nashville.
CEO Scott Ackerman told VNC, "We look at everything," in order to stay abreast of artist and other industry relationships, disruptive innovation, platform-widening products and services -- and perhaps investors with an interest in TuneCore.
The company is about to close a product acquisition, said Ackerman. He declined to elaborate, but added that he believes it will be TuneCore's first such transaction.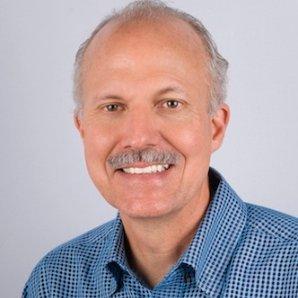 Scott Ackerman
Asked whether or not a growth-capital round is in-the-offing, Ackerman acknowledged only that a Series C capital raise might begin as early as 4Q 2014, and declined to suggest a target range for such a raise.
The company is approached by VC/PE "all the time," partly as a result of its stepped-up PR efforts, he said. Its PR is handled by NJ/NY-based MWW Group.
Ackerman's latest visit to Nashville coincided with his Sept. 9 announcement of the appointment of Nashville-based Shelby Kennedy as the company's VP for Entertainment relations. His visit was also timed to allow plenty of time for up-close Music industry contacts, as well as some time sampling the annual Americana Music Festival. (Update on Kennedy here.)
A company statement at the time said opening the office with Kennedy "will enable TuneCore to build new relationships with musicians, songwriters and strategic partners to drive greater opportunities for TuneCore Artists," as the Music business evolves.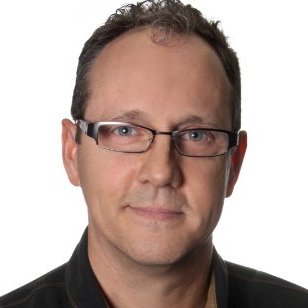 Shelby Kennedy
Innovation drives and sometimes throttles the industry. No surprise, then, that Ackerman said he "would be intrigued" to hear more about Tennessee startups, after being told of the recent launch of the Music & Entertainment Accelerator at the Nashville Entrepreneur Center, and of the bevy of local Music-related startups, including ArtistGrowth and UK/Nashville-based DittoMusic.
The company does not release its financials, but Ackerman confirmed it has raised "north of $10 million" capital since inception in 2005, and operates in the black. TuneCore has 44 employees, including 10 at its Burbank, Calif. office, which is dedicated mainly to publishing administration for its customers.
In July, the company announced that it's latest quarterly revenue distributions to artists exceeded $33MM, up 18% over the same period, year-earlier. Artists pay a subscription fee for TuneCore services and receive 100% of royalties captured in their behalf.
Fully 30% of TuneCore's business is now international, a segment it aims to grow. It collects earnings from dozens of societies all over the world, "getting money that artists don't know they're earning," he said. It distributes music to digital stores that reach audiences in more than 200 nations.
A recent New York Times story on competitor CD Baby cited that company's relationships with iTunes and about 60 other e-stores, while Ackerman told VNC that TuneCore works through more than 80 stores. By one 2012 estimate, TuneCore accounted for 5% of all U.S. digital music sales. It supports distribution of music to iTunes, AmazonMP3, Google Play Music, Xbox Music, Rhapsody, eMusic and others.
CD Baby's niche-artist-oriented business model is probably closest to TuneCore's; and, the company may encounter ReverbNation more often as TuneCore steps-up its full-service approach for artists, Ackerman told VNC.
Bay Area-based Opus Capital holds controlling interest in TuneCore, and Guitar Center remains "a big partner of ours," said Ackerman. The private-equity firm manages more than $1BN in committed capital. According to 2007 trade coverage, Guitar Center was an early investor in Tunecore, as remains its key channel-marketing partner, with representation on its board.
TuneCore's executive chairman is Art Shaw, a San Francisco-based serial entrepreneur, according to information online yesterday.
Ackerman said the company is "very serious" about both organic and inorganic growth -- particularly regarding initiatives that add high-value partners and services. Aiming for "one-stop" shop status, TuneCore's goal is to offer artists a "robust media dashboard."
The CEO said he personally oversees pursuit of M&A, investor and related opportunities, and closely watches strategic proposals and requests conveyed via this link. A list of its current Artist Services and Publishing partners appears at the end of this story.
Prior to joining TuneCore in 2010 as COO, Ackerman held a series of hefty customer-facing jobs with e-Harmony, once-listed Orbitz (acquired by Cendant, 2004) and US Airways, according to his LinkedIn.
Two recent Ackerman initiatives are offered by the company as evidence of the 57-year-old CEO's continued emphasis on customer and stakeholder engagement: Its launch of its online Artist services portal, and its fresh Entertainment Relations effort here, led by Kennedy. Illustrating his point that relationship-building is getting high priority, Ackerman noted that while some companies have adopted systems and practices that deliberately minimize human contact with their customers, TuneCore employees are encouraged to engage in conversation with customers.
As TuneCore's emissary here, Kennedy presumably brings a keen ear, tuned by more than 25 years' experience in virtually every segment of the Music industry. His prior stops include ASCAP, BMI, Lyric Street Records (Disney), Music Mill and others. He's been a music publisher, producer, songwriter, artist and member manager, and a studio vocalist.
VNC research suggests TuneCore's founder -- Ackerman's predecessor and former boss -- was known, at last in some circles, for a rather different brand of customer advocacy.
In a 2012 New York Times story, founder and then-CEO Jeff Price described himself as merely a relentless advocate for the artists and songwriters he set out to serve. Price was described in the NYT piece as having "established himself as a particularly vocal gadfly, denouncing opaque accounting systems and sometimes hurling insults at companies he dislikes." In his current LinkedIn profile, Price notes that in 2012 TuneCore's scale was equivalent to about 35% that of Universal Music.
Today, TuneCore partnerships include:
Artist Services -
Facebook Audio Recognition: Helps artists reach new fans
SoundOut: Technology powering TuneCore Track Smarts audience research tool
TwitMusic: Social media campaigns and promotions
Bandzoogle: Tool for easy website, online store and mailing list creation
Radio Airplay (formerly Jango): Offers guaranteed internet radio play
Universal Mastering Studios: Professional audio engineers to improve quality of recordings
atVenu: Mobile app to get the most out of tour merch sales
Publishing-related services-
Performance Rights Organizations (PROs): SESAC, ASCAP, BMI
Music Royalty Collection Societies: for collection and payment of royalties in 60+ countries VNC