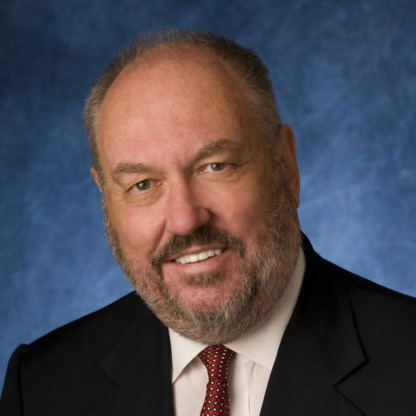 Editor's note: This SPAC S-1 was administratively declared abandoned by SEC staff in November 2022.-Ed.
NASHVILLE serial healthcare entrepreneur and investor Charles N. "Charlie" Martin, 78, is aboard a recent SEC filing by First Digital Health Acquisition Corp, which aims to pursue combinations with one or more companies in healthcare technology, healthcare technology-enabled services, and-or digital health subsectors.
Formed in spring 2021, FDHAC is a special purpose acquisition (SPAC) or "blank-check" company.
FDHAC's formation is sponsored by First Digital Health Sponsor LLC, the members of which include Martin's eponymous Martin Ventures, of which he is chairman (abbreviated bio here); and, First Trust Capital Partners LLC (FTCP), which focuses on healthcare and financial services investments.
Year-old FDHAC estimates in its shelf-registered filing of Jan. 14 that the aggregate price for its initial public offering of securities could be just north of $200MM.
Though FDHAC is not limited to any particular sector or company, it describes its management team, advisors and sponsor as heavily experienced in healthcare technology and healthcare services.
The filing says the organizers "believe there are more than 500 [potential targets] of appropriate size and scale to be ready for public markets either on their own or combined with another company or companies," and notes at another point that the company will concentrated on targets that have demonstrated they have "developed strategies, established customer bases, differentiated solutions and attractive growth prospects with enterprise values of up to $1.5 billion."
As a SPAC, FDHAC is allowed up to 21 months (including allowable extensions) after completion of its public offering in which to complete one or more business combinations with aggregate fair-market value representing a specific percentage of the net assets held in trust. FDHAC expects to list on the NYSE.
In its filing last week, the company provided a sample of investment themes it sees in health-related sectors and segments. FDHAC highlights the following bullets, quoted:
• Transitioning to value-based care and reimbursement and the impact of that transition across the healthcare ecosystem, including evolution in contracting and reimbursement for providers, pharma/biotech and medical device companies.
• Continuing consumerization of healthcare and the importance of meaningful patient/member/employee engagement.
• Focusing on population health initiatives to drive sustainable improvement in health outcomes.
• Tracking, assessing, and impacting social determinants of health.
• Empowering the consumer around health decisions, including prevention, diagnosis and treatment.
• Broadening access to care through virtual care, multi-modal outreach, and hybrid or new care delivery models.
• Collecting, accessing and analyzing large data sets to drive insights into behavior and outcomes utilizing data visualization and artificial intelligence.
• Using real world evidence across the drug development value chain.
• Improving healthcare provider and payer oversight with respect to governance, risk management, cyber-security, and compliance.
• Improving healthcare information technology infrastructure including the lack of healthcare data fluidity, increased demand for interoperability, and general productivity improvement.
• Improving coordination and management of care across multiple provider types and risk-bearing entities including addressing transitions of care along with institutional and home-based post-acute and chronic care.
• Improving the efficiency of healthcare staffing and labor access to address labor shortages and workforce management challenges.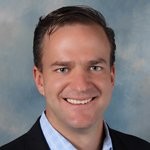 Jon Phillips
Martin is chairman of the FDHAC board, while FDHAC's Co-CEOs are to be FTCP Managing Director Jon Phillips JD, who is also a director of Martin Ventures-backed Wellvana, of Nashville; and, Justin Dearborn, who is currently CEO of digital patient engagement entrant PatientBond, based in Utah.
FDHAC's filing lists non-executive director nominees include Matthew Etheridge JD, a private investor who previous investments included Nashville-based NaviHealth, of which he was a director, prior to its sale to Cardinal Health; and, Jeremy Friese MD, who is currently president of payer markets for Columbus, Ohio-based unicorn Olive AI Inc., which offers artificial intelligence software that automates administrative processes and augments decision-making in healthcare.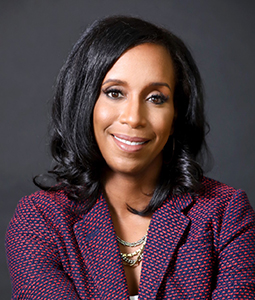 Kelly Richmond Pope
Also directors are Kelly Richmond Pope PhD MAcc CPA, a professor in the School of Accountancy and Management Information Systems at DePaul University, in Chicago; John Glaser PhD, a former SVP of Population Health at Cerner Corporation, former CEO of Siemens Heath Services, and current faculty member of the Wharton School at the University of Pennsylvania, of the University of Texas Health School of Biomedical Informatics, and of the Harvard School of Public Health; and, Anthony Sanzo, former CEO and currently chairman of the board of Net Health Systems, an EHR software and services vendor, and former CEO of TeleTracking Technologies and of Allegheny General Hospital.
FDAHC's advisory board includes Michael Connolly MBA, who currently leads PwC's Transformation Consulting business line; Steve Tolle, a partner with HLM Venture Partners; Patrick Cline, CEO of Lightbeam Health Solutions and former founder-operator of Clinitec (now listed NXGN); and, Wyche Green III, who is currently CEO and chairman of the board of Streamline Health (STRM), and founder of Carrollton, Ga.-based 121G LLC, a tech-dev firm that helps startups and growth companies.
In its SEC filing last week, FDAHC reported William Blair is to be sole book-running manager for the prospective offering.
Law firms cited as providing opinions and reports are Winston & Strawn, and DLA Piper.
Other advisors to FDAHC include J.P. Morgan Chase Bank NA for its trust account, with Continental Stock Transfer & Trust Company acting as Trustee.
The fact that a SPAC which starts life with principal offices in Nashville, as this one does, comes with no guarantee that any of its consolidation targets are now or will, post-transaction, be based in Tennessee.
While Nashville's healthtech and services landscape might be dotted with logical potential targets for FDHAC, the enterprise value sought, the immediate demands inherent upon operators of the target company, and the sheer span of the combined personal business networks of FDHAC board and management make it likely that the above-mentioned '500-plus' potential targets are broadly distributed geographically.
Whether Nashville gets a newly public healthtech or not, some residual benefit could redound to Nashville from an FDHAC success.
For example, a year ago, Venture Nashville broke news of a tentatively Nashville-based digital healthcare SPAC -- ARK Global Acquisition Company, which ended-up combining with Babylon Holdings (now-BBLN), which remains based in Palo Alto. Today, BBLN's market cap is nearly $2.7BN.
However, there was a talent dividend for Music City: Nashville-based Rich Williams, the former Groupon CEO who played a leading role in the ARK-cum-BBLN initiative, has lived in Nashville a couple years now.
Williams recently told VNC that he and his family plan to remain in Nashville, where he awaits other opportunities and focuses much of his energy on his Works Capital private-investment firm. VNC
. last edited 1650 17 January 2022
---