Memphis-based Vaxent, the vaccine-development company focused on Group A streptococcus (GAS), is likely to seek a commercialization partner or raise capital by 2014, said co-founder and chief scientific officer James Dale, M.D.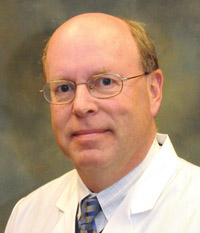 James Dale, M.D.
Dale is Vaxent's chief scientific officer; he developed Vaxent's Strep-A vaccine candidate during 25 years of laboratory research. He is the Gene H. Stollerman Professor of Medicine and chief of the division of infectious diseases at the University of Tennessee Health Science Center. Vaxent resides in the Memphis Bioworks incubator.
Innova Memphis is an investor in Vaxent alongside Dale, CEO Todd Patrick and the Memphis BioWorks Foundation; no single investor has control, said Dale, who declined to disclose the amount of Innova's investment for publication. Its intellectual-property licensor is the University of Tennessee Research Foundation (UTRF), Dale noted.
If the vaccine is eventually recommended by the US FDA and HealthCanada, then potentially 3.5m series are likely to be administered to children each year in the US, said Dale. Prevnar 13 (Pfizer/Wyeth) vaccine for children is designed to prevent pneumococcal infections and has global sales potential of USD 6bn by 2014, according to a recent Vaxent press release. Dale stressed that Strep-A is but one of a number of potential Vaxent targets for commercialization of vaccines.
Vaxent recently announced it provided an exclusive global license to the nonprofit Saskatchewan, Canada-based Pan-Provincial Vaccine Enterprise (PREVENT) for formulation, manufacturing, pre-clinical studies and Phase I clinical trials including adults and children.
Vaxent is "the lead candidate" for Group A strep vaccine, according to Dale. In a recently published scientific paper, Dale and his colleagues reported that in studies Vaxent's 30-valent recombinant vaccine constructed with M protein peptides was "immunogenic in rabbits and evoked bactericidal antibodies against all 30 vaccine serotypes" for Group A Strep.
Commenting on longer-term prospects for development of the Strep-A candidate vaccine, Dale said "there is interest" among pharma companies in Vaxent's vaccine, but Vaxent is "not being aggressive" in pursuing a strategic partnership because it seeks first to "build value" through its agreement with PREVENT, he said.
PREVENT's work through Phase I trials is likely to represent a USD 5m investment during the next three years; also, a total USD 25m has been spent to develop Vaxent's GAS candidate by the technology's former corporate licensee and by US agencies during the past 25 years, said Dale. About USD 10m of that earlier investment was provided by the National Institutes of Health and the Veterans Administration, Dale estimated.
By 2014, Vaxent and PREVENT are likely to seek a pharmaceutical company as a commercialization partner, said Dale, who explained that Vaxent does not rule-out raising capital unilaterally to support commercialization.
Competition is likely to grow in the Strep-A category, Dale acknowledged. Competitors and potential Vaxent pharma partners include Novartis, Pfizer, Merck and GSK, said Dale. Group A streptococcus includes strep throat, uncomplicated pharyngitis, streptococcal toxic shock syndrome, necrotizing fasciitis, acute rheumatic fever and rheumatic heart disease, according to the Vaxent release.
The same IP portfolio now licensed by UTRF to Vaxent was previously licensed to ID Biomedical prior to that firm's 2005 acquisitions by GSK, said Dale. Vaxent CEO Patrick was founder and president of ID Biomedical prior to its sale to GSK; he is now also CEO of C3 Jian, a biotechnology company that targets compounds targeting bacterial and fungal infections, C3's website says.
Advisors serving Vaxent include attorneys with Robinson Bradshaw and Seed Intellectual Property Law Group; accountants with Decosimo; and, commercial bankers with Silicon Valley Bank, Dale said. VNC