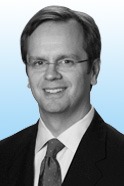 Nashville-based and venture-backed ConnectivHealth has sold its VerusMed medical-information division to Intellerus LLC, led by a long-time media investor based at Hilton Head.
ConnectivHealth CEO Scott McQuigg told VNC his company will now focus its resources on HealthTeacher, the division that provides health curriculum for K-12 and healthcare educators. He declined to disclose terms of the Intellerus transaction, which closed Jan. 31.


While McQuigg said he wouldn't rule-out ConnectivHealth making acquisitions for growth, such deals are likely to await better market conditions. Meanwhile, the company that not long ago sought to position as a 'network of powerful brands', is now apparently focusing on HealthTeacher-as-anchor.

Intellerus CEO Roscoe Smith said in a release announcing the acquisition that his plans include "enhancing" VerusMed

information services, while "pursuing acquisitions of [complementary] information and media businesses serving the healthcare industry."
McQuigg said a dozen ConnectivHealth employees have joined the Intellerus payroll, leaving Brentwood-based ConnectivHealth with 16 employees. He said most of those joining Intellerus will continue to work remotely from their current locations, including Middle Tennessee, and confirmed that in December six persons were laid-off from the VerusMed division.
The entire company once did business as VerusMed (while registered as FWI Inc.) and was previously branded as FaxWatch. However, the name changed to ConnectivHealth soon after McQuigg and his venture backers relocated the company's headquarters from Scottsdale, Ariz., to Nashville, where McQuigg has long been prominent in media circles.

McQuigg explained that having divested itself of 15-year-old VerusMed, ConnectivHealth will now "put more energy and resources into HealthTeacher." McQuigg said the company will also maintain the operations of Discovery Hospital, a collaboration with Discovery Communications, which owns the Discovery Channel on cable, among other properties; and, PeerClip, a ConnectivHealth division that provides peer-ranked news and information for medical and healthcare professions.

Reflecting its sharper focus on growth, McQuigg said that in January the company hired two sales executives, including Vice President Barbara Yahnian, previously executive vice president of Franklin-based Affinion Benefits Group (previously known as FISI-Madison Financial Inc., and then as Progeny Marketing). The company also hired Regional Vice President Jan Tilinski, based in Atlanta. She had previously been with Buckhead Community Bank.
A large portion of the resources being refocused came in the form of the $1.25 million in venture funding ConnectivHealth recently attracted from Petra Capital Partners, based in Nashville; and, Louisville-based Chrysalis Ventures. McQuigg said that round closed Dec. 1. In 2007, the same VC firms, acting with McQuigg and other members of management, invested $2.1 million in ConnectivHealth.

The 2007 transaction came close-on-the-heels of ConnectivHealth's acquisition of HealthTeacher and Discovery Hospital, units of Relegent LLC. Relegent was the Brentwood-based health-information firm founded by Tod Fetherling, who is now president of Nashville Technology Council, a nonprofit trade association.
An Intellerus release said VerusMed has 150,000 readers of its therapeutic updates. In addition to serving medical and healthcare professionals, VerusMed affords pharmaceutical, life sciences and managed-care companies access to healthcare marketing channels.
According to Intellerus, Smith has more than 30 years' experience building media enterprises. His prior experience includes being publisher of McGraw-Hill's Architectural Record; president and COO of PBI Media LLC; president of Knowledge Industry Publications (Phillips International); and, CEO of Agent Media Corp.

In 2004, Smith reportedly allied with New York City-based Post Capital Partners to buy Agent Media, a Clearwater, Fla., firm focusing on the insurance and financial-services industries. In 2000, he was part of the management team that acquired from Phillips International the company that became PBI Media. Most of the capital for that transaction came from S&A Communications Partners III. S&A was the private-equity affiliate of Veronis Suhler, a New York-based media merchant bank.

Records online with the South Carolina secretary of state indicate Intellerus was registered with the state just a day before the deal with ConnectivHealth closed. The Intellerus web address currently points back to VerusMed.
McQuigg, 41, is the former CEO of the Nashville-based HealthLeaders research and publishing firm, and prior to that was a publisher of Nashville Business Journal. During McQuigg's tenure at HealthLeaders and prior to that company's break-apart sale to two Massachusetts-based firms - Decision Resources and HCPro - HealthLeaders was backed by investors including Bobby Frist, who is founder and CEO of HealthStream Inc..
The Jordan Edmiston Group Inc., a New York City-based banking-services firm specializing in transactions involving media, information, marketing services and related technologies, advised ConnectivHealth in the deal. ♦