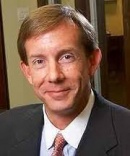 Dan Hammond, the Nashville media-culture entrepreneur, has apparently consulted his heartland gut and decided to keep 'dancing with the one that brung him'.
Hammond, the 51-year-old creator of American Profile, Relish and other publications for America's rural-exurban demographic segment, told VNC he is spinning the Just A Pinch Recipe Club online business unit out of Franklin-based American Hometown Publishing (AHP), where for a few more days he wears both chairman and CEO hats.
Joining Hammond as fellow minority co-owners of American Hometown Media (AHM) and the year-old Just A Pinch business are Nashville venture-capital firms Solidus Co. and Petra Capital, and undisclosed "ancillary" shareowners, Hammond said. AHM, created through what Hammond likens to a stock split, now employees 10. (AHP, meanwhile, owns 13 small-town newspapers and employees more than 160. Hammond declined to provide AHP revenue for this article.)
A capital raise of $5 million or more for AHM will soon begin in earnest and the paperwork on the spin-out, itself, is due to be completed this month, with an aggressive promotional push to follow, Hammond said.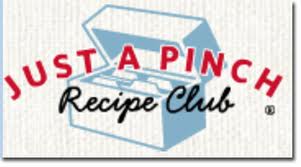 30,000 recipes
for starters
Investor prospects are in Tennessee and elsewhere, and Hammond said he'll approach one or more of the state's 10 TNInvestco funds, among others. Co-owner Solidus manages Solidus-TNInvestco and has controlling interest in the SouthComm media group. About $2 million has been invested thus far in developing Just A Pinch.
Hammond will be CEO of newly independent AHM; there'll be no immediate backfill of the CEO post at AHP, where current CFO/COO Brian Smith will become AHP's president and provide some CFO-level services to AHM, Hammond explained.
Doli
The AHM team includes chief technology officer Doli Stepniewski, whose prior experience includes Echomusic (now Ticketmaster's echo); and, Steve Young, AHM co-founder and board member, and former chief of sales and marketing for Publishing Group of America, a newspaper-magazine group founded and previously controlled by Hammond.
The Just A Pinch site is already cranking more than 23 million visitors annually, including more than 400,000 in March, said Hammond. Visitors hover over more than 20 pages during each of their average 17 minute-plus sessions, he said. And, nearly 40,000 have thus far "Liked" the club's Facebook page. One result:  projected revenue of $2 million this year and $4 million (and profits) in 2012, said Hammond.
Business matters aside, the "just this side of Campy" site is inarguably well crafted, right down to the Hammond-selected sound effects (create your account and you'll hear the inimitable "ding!" of a Robert Shaw Minute Lux kitchen timer). Other features include gifts, such as a cook's apron of fabric chosen with nostalgia in mind and graphics and conversation-inspiring functionality that convey "a very acceptable image of the average real cook and shopper for the household" and evoke respectfully "June Cleaver" and other entertainment icons, said Hammond.
Hammond said he and the IT team he entrusted with implementing his vision "laughed our way" through the execution, propelled by their belief -- which Hammond says has been validated by others -- that the Just A Pinch visitor- and member-engagement process "is unlike anything in the internet," adding "we have fun as our users do, and it furthers the enjoyment of looking, sharing and being social with others all across the country..."
An out-of-state industry content producer contacted by VNC had not heard of Just A Pinch, and after visiting it declined to comment on it, per se, citing possible conflict of interest. However, the observer noted that competition in the sector is strong and growing -- including AllRecipes and Recipes.com, adding that it is "total number of recipes" that drives onsite discussions and traffic. Just A Pinch has generated about 30,000 recipes in its first year, while AllRecipes took ten years to hit 43,000 recipes, according to Hammond.
Although acknowledging growing competition, Hammond expressed confidence that his "secret sauce," which is one part "loyalty with your users/readers" and an equal measure of "continuing to evolve," ensures that while others may emulate Just A Pinch," they are unlikely to "displace" Just A Pinch in its relationship with its audience.
The raise is familiar terrain for Hammond. He exited Publishing Group of America (PGA) business in 2007, selling to Bain Capital and Shamrock Capital Advisors in a deal valued north of $140 million and said to have netted investors a 7X return. While leading PGA, Hammond raised roughly $30 million from investors, including $22 million from Quadrangle Group and initial seed capital from Boston-based and newspaper-savvy Megunticook Management and some of that firm's LP's. Private-equity player Quadrangle Group later came aboard.
The launches of some PGA titles attracted national publishing-industry acclaim (including tieing with Oprah's O for top magazine launch in 2000) and landed Hammond on Fast Company's 2003 list of Fast 50 CEO's.
Fast Company described that year's honorees, chosen from 1,400 nominees, as demonstrating "the power of persistence, the thrill of invention, the value of values, the rewards of solving problems, and the business of culture." Hammond was tagged in that list as determined to "Spread the Good News," in a "Business of Culture" sub-category populated with "exciting ideas and companies [that] are about style and substance, fashion and functionality."
Hammond believes investors and others are likely to be attracted by the AHM spin-out -- which could be a harbinger of other digitally enabled products and services -- because AHM and Just A Pinch have the "same DNA" as PGA and AHP, and are taking "the same components that were so successful in the analog publishing world and moving it to the digital world."
The new Just A Pinch brand could also be extended via analog media, for example, via a national quarterly magazine, Hammon added. And, the test kitchen Hammond plans to build within two years might eventually become a setting for television production, as well.
Hammond was reared in then-rural Noblesville, Indiana near Indianapolis. He soaked his first two decades in a version of the American experience that included Boy Scouts; a high school-age business installing mailboxes for homeowners in the hours before school; and, college years that included part-time work rustling and supervising what he describes as "the best and brightest" students to work alongside him at King's Island Amusement Park.
"Caliber and quality of people is always key" to business success, he told VNC recently. His advice on employee traits: Look for "believers" who support the company and its mission and work well in teams, and who are highly skilled "pole-vaulters" in their fields. Look for the best, in terms of "skill/acumen, best motivation, most dedicated," then create a "very positive work environment with a participatory and conciliatory/contribution-encouraged air," in which Hammond says he makes "decisive decisions" with "no consternation or procrastination." One former Hammond subordinate, asking anonymity, said Hammond's description is accurate.
Beverly Keel
Another former employee, Beverly Keel, extols Hammond's virtues.  A former American Profile entertainment editor and 16-year veteran of Nashville Banner and The Tennessean's journalist ranks, Keel told VNC, "Clearly the guy is a visionary, but he's also original. I mean, he thinks of things that no one else has thought of -- they appear to be so obvious, they're no-brainers, but since they didn't occur to anyone else, he's brilliant."
American Profile succeeded largely because "small-town" ideals appeal to residents in larger cities, too, said Keel. Hammond has, she said, an uncommon sense of how family, food and other "common threads that tie us all together" comprise the fabric of our society. "What's so great about Dan," Keel added, "is that although he has this impressive track record, he is so approachable and down-to-earth -- and handsome, let's face it -- he's not intimidating," rather he's friendly and seems to care genuinely about people with whom he deals. Keel is now senior vice president for artist and media relations for Universal Music Group Nashville, and is on-leave from her post as director of the Seigenthaler Chair of Excellence in First Amendment Studies at Middle Tennessee State University.
Asked about his strengths, Hammond professed in an email to be blushing as he acknowledged that he's told that he's "a natural leader, talented manager/CEO, with really strong marketing skills and [that he's] a bit of a visionary," adding that the last bit "seems a little overdone to me." 
Before quitting his job in 1998 to organize AHP, Hammond was VP-marketing for Brentwood-based Comdata, the EFT company now owned by Ceridian. [Comdata rumored on the block, according to a Reuters report, July 28, 2014.-Ed.] He earlier led marketing and acquisitions for Travelers Express (Dial Corp.), also in the EFT space. Earlier career stints included biomedical sales and advertising services, supporting such brands as MacGregor Golf, Golden Bear, DuPont and Clarks of England.
Hammond is chairman of the board of the Tennessee Wildlife Federation; and, is a member of the boards of the Tennessee Rugby Foundation and Lionshare Leadership Group, a non-profit Christian-oriented media group that produces training materials for emerging business and civic leaders.  VNC