DIABETES Care Group, the Nashville startup that offers diabetics clinical care, management and behavioral-modification support, has raised further capital, President and CEO Austin Triggs confirmed for VNC.
Triggs declined to discuss the raise or Diabetes Care Group's plans, in detail. He confirmed that Mountain Group Capital's Limestone Fund is now among investors and that MGC founder Joe Cook Jr., who is chairman of Life Science Tennessee and a long-time pharmaceutical-sector executive often associated with diabetes-related issues, therapies and products, has joined its board of directors.

Joe Cook Jr.
Triggs also confirmed that existing prior investors participating in the latest round included MedCare Investment Funds, Noro-Moseley Partners, and Tri-Star Technology Ventures, the latter being the early-stage fund led by former VUMC Vice Chancellor Harry Jacobson, M.D., who is also chairman of Medcare. Tri-Star recently announced a $40MM capital raise.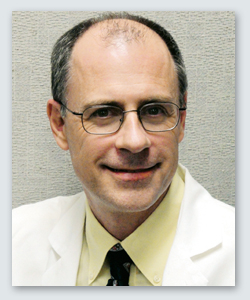 M. Bouldin, M.D.
The company's May 2 SEC filing (dated April 25) covered a $5 million raise; named as associated with the raise are Triggs; Jacobson; DCG Chief Medical Officer Marshall Bouldin IV (a Rhodes Scholar who earned his M.D. at Johns Hopkins); Joe Cook III (a former RW Baird investment banker, MGC co-founder and son of Cook Jr.); DCG board chairman Allen Moseley (general partner, Noro-Moseley, Atlanta); and, J. Kane Ditto, a real-estate developer and former mayor of Jackson, Miss., who holds a Vanderbilt University J.D.
Triggs was previously SVP and chief development officer at Renal Care Group, which was co-founded by Jacobson. While with Renal, Triggs managed M&A and related programs, acquiring dialysis programs and developed joint ventures with physicians, hospitals, and university medical centers. He later advised medical centers, a health care company and private equity funds, according to his bio online.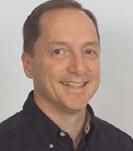 Scott Tornow
The company's part-time CFO is South Dakota-based Jeff Tornow, according to its site. Once an Arthur Andersen auditor, Tornow is CFO of Sioux Falls-based Electronic Systems and was previously a regional VP-finance for AmerisourceBergen. He also served eight years as a consultant to Chicago-based Frontenac Venture Capital, focusing on health care services companies. (Today, Frontenac holds stakes in several Nashville healthcare companies, including Charlie Martin-backed e+CancerCare.)
Autumn Douglas is clinical operations manager. She was previously clinical manager for Animas Insulin Pumps (Johnson & Johnson), in the Mississippi region. DCG services address Type 1, Type 2 and gestational diabetes; and, it has offices in Biloxi and Jackson, Miss., according to its website. It seeks partnership with health plans and self-insured employers, according to the site.
An earlier DCG filing, April 19, showed a $1MM raise, which may have represented a bridge financing. VNC