Updated 7 Dec 2017: Carepayment recruits another $7.5MM SEC filing. 13 March 2017: DFW-area PEs Cedar Springs Capital and Crestline Investors announced that together they acquired majority interest in CarePayment and moved its HQ to Nashville. 21 Oct. 2015 - CarePayment announced the addition of several of Nashville's C-level HealthIT luminaries, including George Lazenby, to its board and staff, release here.-Ed.
CRAIG HODGES, the former Emdeon SVP who's now CEO of CarePayment, says Nashville and his new home in the Portland, Oregon area are to some extent "kindred spirits."
Both markets, he said, have strong economies, in which large employers are "driving talent to the area."
Although the Northwest is home to numerous major tech entrants, he said, recent Nashville developments, including Change:Healthcare's recent $135MM sale to Nashville-based Emdeon, are clear signals of Nashville's evolving role.
Might CarePayment become a consolidator? Though Hodges acknowledged there is "a little M&A strategy baked into" CarePayment's three-year business plan, he stressed that any buys would have to be adjacent and highly strategic. He did not elaborate on possible targets, but made clear that beyond its provider focus, payers and consumers represent attractive market segments.
CarePayment recently established a Nashville beachhead, naming Regional VP David Gamble to be based here. Gamble is a Kentucky native and erstwhile tech entrepreneur who most recently led business development for Franklin-based Medical Reimbursements of America (MRA).
Hodges, of course, is very familiar with the tightly knit Nashville healthcare scene, for he hasn't been gone long.
It was only last summer that he accepted the CarePayment CEO post, exiting Emdeon in favor of a chance to lead a "smaller growth-oriented" company, which he told VNC he'd come to realize is a better fit for him than a company the scale of $1BN-plus revenue Emdeon.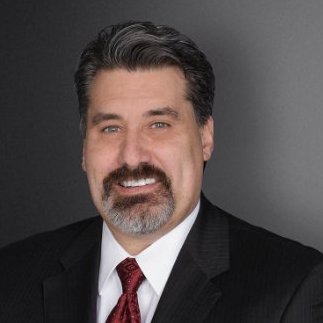 RVP David Gamble
Now 55, Hodges had previously joined Emdeon to work on healthcare consumer engagement, after serving as president of IXT Solutions, a healthcare payment-services outsourcer that was sold to Emdeon by then-owner Lyle Beasley. Beasley is now president of the aforementioned MRA, from which Hodges recruited Gamble.
Hodges is a graduate of Austin Peay State University, in Clarksville, Tenn. He, his wife and their four children not long ago relocated to the Portland area.
So, it was not surprising that the long-time Tennessee resident wove his way diplomatically through discussion of the pro's and con's of locating in Portland and Nashville.
Though it goes a bit against regional stereotypes, maybe there is something to the "kindred spirit" thing. Both Portland and Nashville are known for quirky scenes, including music -- and each has a TV show named after them, respectively "Portlandia" and "Nashville."
At least figuratively, they also may have similar industrial throw-weight. VNC research shows that major employers in the Portland region -- or, the "Silicon Forrest" -- certainly include such giants as Intel, Nike, HP and Boeing. And, that city's proximity to the Bay Area is said to be helpful in Tech recruitment.
In contrast, here on the "Third Coast" -- another seldom-used sobriquet -- Nashville counters with Community Health Systems, HCA, Asurion, Emdeon, Cracker Barrel, Dollar General, Nissan, Comdata, Mars PetCare and others. And, "Music City" is attracting Creatives in droves, including dayjobbing Techies.
Further, a review of Portland-area news coverage suggests Portlanders seem to agonize nearly as much as Nashvillians about talent shortages, about how hard it is to get startup and growth-stage funding, and all the rest.
Ironically, Portland media have regularly cited the 2009 relocation of Puppet Labs from Nashville to Portland as one of that city's startup success stories.
Puppet Labs founder Luke Kanies had only a handful of coworkers when he founded the company here in 2009; but, just a few weeks ago, he told VNC he expects his workforce to pass the 400-person mark this year. As previously announced, Kanies has raised more than $86MM in venture capital from Google, Cisco, Kleiner Perkins, VMWare and others. Kanies, it should be noted, had attended Reed College in the Portland area, before moving to Nashville.
CarePayments' competitors in the healthcare finance and patient-engagement sector include San Diego-based ClearBalance and Vancouver, Wash.-based HealthFirst Financial.
CarePayment is majority-owned by Aequitas Capital, which shortly before Hodges' July 2014 arrival announced an additional $100MM senior debt agreement with CarePayment, as well as a $60MM credit facility via Bank of America Capital Group. More recently, CarePayment announced $100MM in new financing, with support from Wells Fargo.
Among other moves, according to its website, Aequitas stepped-up its emphasis on Healthcare in 2011, when it onboarded Craig Froude, who is now Aequitas' EVP for private equity, as well as chairman of CarePayment. Earlier, Froude ran WebMD Health Services.
In addition to Hodges, according to LinkedIn, at least two other CarePayment executives -- regional VP's based in California and North Carolina -- had prior experience within Nashville-based Emdeon.
Regularly acquisitive Emdeon, provides revenue and payment cycle management and clinical information exchange solutions. VNC