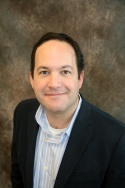 Updated Jan. 9, 2015 - Emma annualized revenue and workforce have risen to nearly $20MM and 140, and it could enter 2016 at a $30MM runrate, NBJ reported. Our December 2011 story follows. -Ed.
EMMA, the Nashville email marketing software and services company, plans to roll-out a steady stream of feature enhancements and is mulling new offerings of some sort that may be at least modestly game-changing, said Co-founder Clint Smith.
"We're preparing for the next wave of growth, in which we envision the pace of work and development picking-up pretty significantly," said Smith.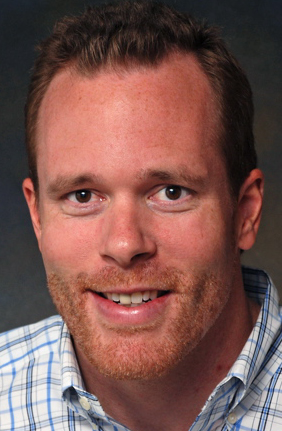 Will Weaver
In an unrelated move, Emma co-founder and Chairman Will Weaver, has relinquished day-to-day duties at Emma and is focusing daytime energies on a new venture in the healthcare sector, he and Smith confirmed for VNC. The startup is called RoundingWell, but details are under wraps while its team develops Version 1.0 of its cornerstone product, Weaver said.
"My transition out of a day-to-day role was due to my desire to focus my creative energies in starting another venture. Clint and I are in complete agreement on the vision and direction of Emma and I am very confident in his and the team's ability to execute on that vision," Weaver added.
Smith, 40, was recently named Entrepreneur of the Year in the city's NEXT Awards' digital-media category. He told VNC he feels the award rightly belongs to all who have contributed to Emma's success. (Related 2008 story on Emma culture here.)
Emma has 107 employees said Smith, who shares equal ownership in the firm with Weaver. He declined to provide annual revenue, but a report earlier this year pegged it at north of $13.5MM. The company has been profitable seven consecutive years, Smith confirmed. Hiring in the coming year may take its workforce to 110, but technology and operational synergies are likely to allow the company to slow the pace of workforce growth, a bit, said Smith.
Smith said the company aims to become the leading marketing suite of tools and its development span includes "deeper integration with folks like Salesforce.com" and "whole new tool sets" for producing email marketing campaigns. The company is simultaneously exploring and developing seven lines of product and service development; and, off each track there are "spurs" that could lead to incremental improvements or breakthroughs that might qualify as "game-changers," he explained.
Social media, event management, data analytics -- those and other categories are being mined, with new features, functions and products coming off the whiteboard, continually, Smith said. Emma aims to bring such innovations to market quickly, partly because the field is increasingly crowded, he added. VNC research suggests Emma competitors include Constant Contact, MailChimp, ExactTarget and others.
Weaver has been more the inside guy to Smith's outside guy, and focused on overseeing the company's growing technology resources. In the past 18 months or so, Emma hired Kevin McConnell as director of engineering; and, Mark Sexton as director for product development, among other key hires.
Smith said the company is preparing for an array of feature improvements and potentially more market-disruptive innovations, as well as preparing for its headquarters move to the Trolley Barns at Rolling Mill Hill in downtown Nashville, in Spring 2012.
Emma's fellow tenants there will include the Nashville Entrepreneur Center. VNC