THE NOTION of creating creating a Financial Technology (FinTech) accelerator or program initiative to support startups in the sector is getting fresh attention in Nashville.
For an accompanying story with comments from the SixThirty accelerator in St. Louis, as well as from Entrepreneur Center CEO Michael Burcham, Jumpstart Foundry Chairman Vic Gatto and Wealth Access Founder David Benskin, please click here. Here are further comments from FinTech execs in Tennessee:
Joe Maxwell
JOE MAXWELL, who recently sold his Shareholder InSite venture to Blackstone- and Goldman Sachs-backed Ipreo (market intel and productivity solutions, New York), told VNC emphatically, "Nashville should definitely focus on Fin-Tech! I am very close to the folks in St. Louis and I would love to see us partner with them since they already have the specific funding infrastructure in place." It is more difficult now to attract investment for "general 'tech'" companies, said Maxwell. He stressed that specializing in one industry -- particularly when located in a Tier 2 market such as Nashville -- makes it somewhat easier to attract former executives and entrepreneurs from a given sector get behind the entrepreneurial focus. Said Maxwell, such "decreased scope and increased focus may lessen deal volume in the short-term, but will definitely strengthen the quality of the deals and quality of the entrepreneurs" who will be attracted by the program's tight focus on FinTech. Maxwell further emphasized that the premium in all this is on effectively supporting entrepreneurs with great ideas, not about which accelerator gets the full credit. He's a "huge fan" of regional cooperation, he said. "I'm about getting the good idea and the entrepreneur launched. I'm not about getting the credit. I want to see businesses find the right place and home and capital...so they can create lots of equity value," said Maxwell. Prior to Shareholder InSite, Maxwell, now 45, founded and eventually sold Investment Scorecard to a subsidiary of Informa Financial Solutions for a reported $50MM cash. Maxwell's other current holdings include stakes in Wealth Access and Beacon Technology, according to his LinkedIn.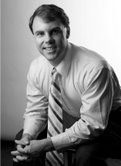 Brian Fox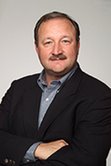 Chris Schellhorn
CAPITAL CONFIRMATION's Brian Fox and Chris Schellhorn, founder and chairman/CEO respectively, spoke strongly in favor of greater concentration in Nashville on FinTech. See today's related story on their company here. Fox, 41, thinks it likely that the needed program could be added to the Nashville Entrepreneur Center platform. He recalled operating his company from a relative's garage for five years, unable to find commercial space affordable for a startup. In addition, he said, as an independent moving forward prior to the founding of some of the city's existing resources, at that point, "I didn't even know who the appropriate angels were who would invest in a FinTech company." Meanwhile, Schellhorn, 64, said that while a case could be made for either scenario, he believes Nashville now has "a head of steam," and its companies are successfully recruiting capital from a number of cities, with the city's collective capital network and its talent pool now much more capable of supporting a freestanding FinTech accelerator.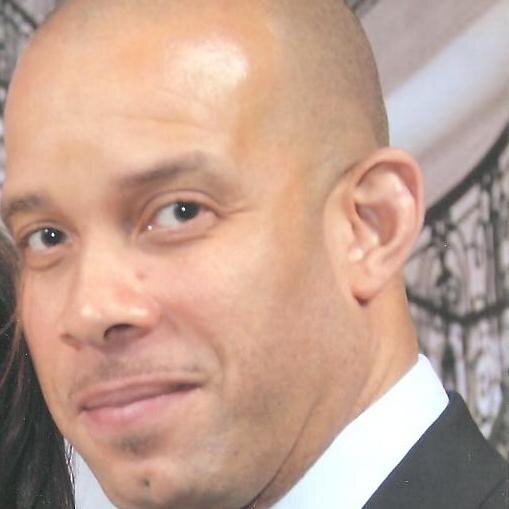 Doug Speight
DOUG SPEIGHT, the founder of Oak Ridge-based Cathedral Leasing who will soon enter the QC FinTech accelerator in Charlotte, N.C., said that, prima facie, adding a program to an existing accelerator seems a more viable approach in the matter, because Tennessee is not now "an outspoken leader" in the sector, adding that he wonders whether the state has the critical mass of startups to warrant an independent facility. "Tennessee could very well pull it off, but it would likely take a statewide effort that is either virtual or geographically distributed" in order to amass resources to meet four major criteria, which he described by saying, in part: (1) Engaged, experienced financial mentors, which he said means "true financial entrepreneurs experienced in 'building from the ground up', not simply middle or upper institutional managers. The key distinction is that managers are typically motivated by the institutional mindset of 'avoiding loss', not [the imperative of] 'building to win'." (2) Density of actual experienced fintech entrepreneurs. "While we have very successful financiers in Tennessee, the density is still a challenge." Meanwhile, he said, "chemistry between mentor and proteges is critical. With greater density, you increase the probability of successful chemistry matches with startups. Density is also a key investor metric, as investors want trusted agents nearby to qualify and/or monitor deals." (3) "Interest and support from financial institutions, with a strategic partnership and/or acquisition motive. Many large and regional banks realize the need for acquiring or partnering with intermediaries as a component of their growth strategy... There are established value chains in NYC, Charlotte, San Fran, Boston that accelerators fit into. We're missing elements of the value chain." (4) Network strength -- The FinTech program must, to be competitive and raise odds of startup success, provide "access to customers, service providers and investors."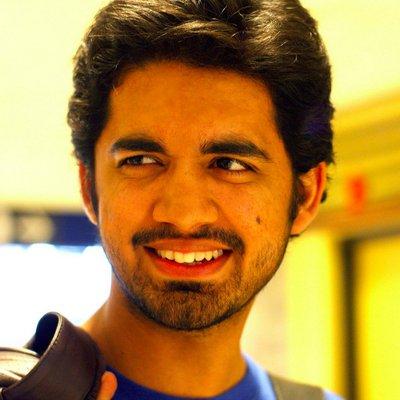 Sankaet Pathak
SANKAET PATHAK, of Memphis startup SynapsePay, told VNC he does not believe the region "necessarily" needs a specialized FinTech accelerator. Alternatively, he said, perhaps existing accelerators should simply "add some prominent and successful FinTech Entrepreneurs into their mentor network." (As reported by sister site VentureTennessee, Pathak has just that sort of advisors backing Synapse.) Pathak also noted that "Y-combinator has helped a lot of recent FinTech companies scale -- e.g.. Stripe, Coinbase, Balanced Payments -- but, they are a general startup accelerator program. I think diversity helps, it forces you to think of things differently. So I would much rather choose a diverse environment like Y-combinator's over FinTech focused accelerators," if top mentors can be provided to cohort members.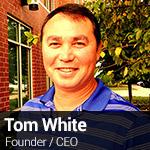 TOM WHITE, founder of iQuantifi, said, when told of a possible FinTech push locally, that whatever form the initiative takes, "it's a good idea, and I'd support it." He added that while traditional accelerator "support and resources" are "definitely interesting," the imperative is actually about "funding and mentoring, taking startups to where they need to go," and particularly helping them establish relationships with potential clients. Also, said White, as in St. Louis, the Nashville Area Chamber of Commerce and others need to emulate the St. Louis Chamber, which has helped to drive a lot of cooperation across the business community. Then, Nashville needs to carve-out its own niche within FinTech. White said, for example, that Atlanta can be viewed as having a "payments" emphasis, Chicago has a consumer emphasis (think Groupon), and St. Louis leverages its ties to major financial advisors.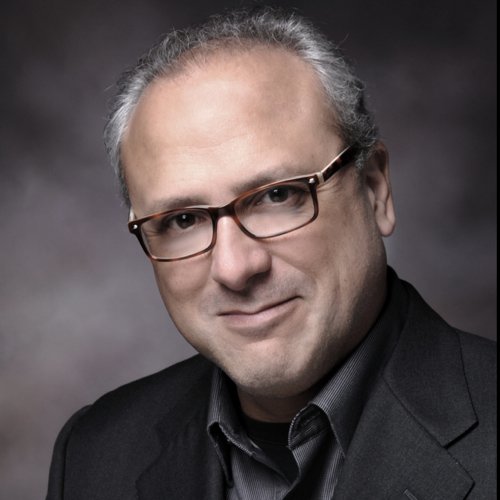 John Casillas
JOHN CASILLAS, Nashville's long-time advocate for "Medical Banking," said that while Nashville current financial sector may not be as robust as those of major money centers, Music City's Healthcare sector is directly relevant. That makes the FinTech concept for Nashville "a very interesting idea," he said. A host of markets and issues converge at the intersection of medicine, healthcare services, FinTech and Payments, generally, said Casillas. He currently consults, and has previously served as medical-banking expert for The World Bank (where he remains an emeritus fellow in IT); and, he led a related initiative several years as SVP of Healthcare Information Management Systems Society (HiMSS). Casillas noted that the Top 10 U.S. banks have adopted medical banking initiatives, and First Tennessee Bank offers Medical Private Banking support to its healthcare and medical corporate customers.
Mario Avila
MARIO AVILA, the Nashville-based CEO of Emerge Financial Wellness and founder of its Contigo Financial subsidiary, made clear he is also bullish on FinTech, which is naturally a driver in financial wellness and other financial services. Creating a FinTech accelerator or affiliating with an existing accelerator "is a great idea, I think it's needed," said Avila. Investors are hungry for FinTech opportunity, and FinTech companies that might earlier have migrated away from the Southeast are staying here, partly because they realize the financial hubs of Atlanta, Birmingham and Nashville, and such hotspots as Chattanooga are fueling an attractive market. Nashville has a major opportunity in all this, if it will seize it, he said. As did Casillas, Avila emphasized the intersection of healthcare payments and FinTech, noting that some of his closest advisors are with PatientFocus, a payments solution provider. "The Southeast has in many ways been passed-up by a lot of FinTech" investors and entrepreneurs, Avila, said, "but, when you look at the 'heat map' of need" for many services, its in the South. In addition, he emphasized, while Emerge/Contigo represent an alternative to "payday lenders" and others operating at the point on the continuum of services, those payday companies have for the most part operated within the law, with results that include creating large pools in Tennessee and elsewhere of both capital -- often managed by family offices -- and FinTech and services talent. (See Tennessee statistics here on title-pledge lenders and related.)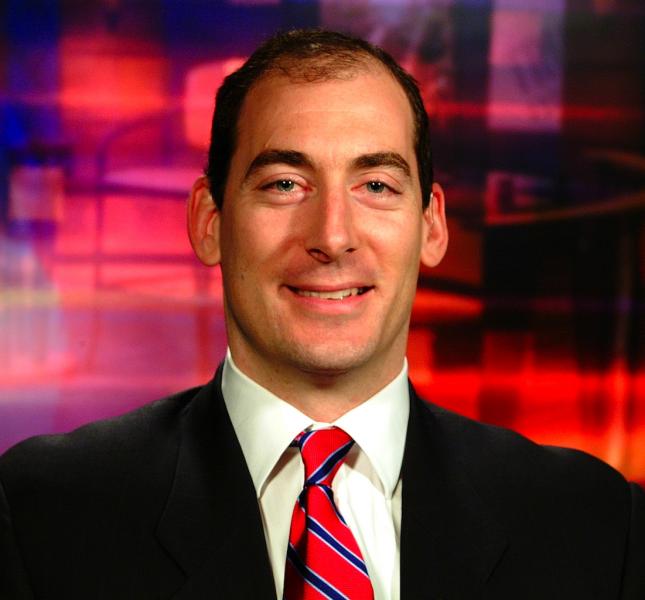 David Trainer
DAVID TRAINER, who is currently taking his Brentwood-based New Constructs through the SixThirty accelerator in St. Louis, said that he has found the experience "very valuable, in just about every way." Even those his is a more mature company, founded in 2003, the people associated with SixThirty have opened doors for meeting with important companies that represent business for his firm. Said Trainer, "I think it would be an excellent idea for Nashville to attempt to replicate or even partner with the SixThirty folks to build a similar program here, because I believe that FinTech is probably one of the fastest-growing and highest-potential areas of our economy for the next 10 to 15 years. [FinTech] has been largely underserved, in favor of social media, gaming and other software platforms." He said many of the sectors recent in-favor have "no more dark corners" from which disruptive opportunities can still be discovered. Investors are looking for fresh terrain, he said.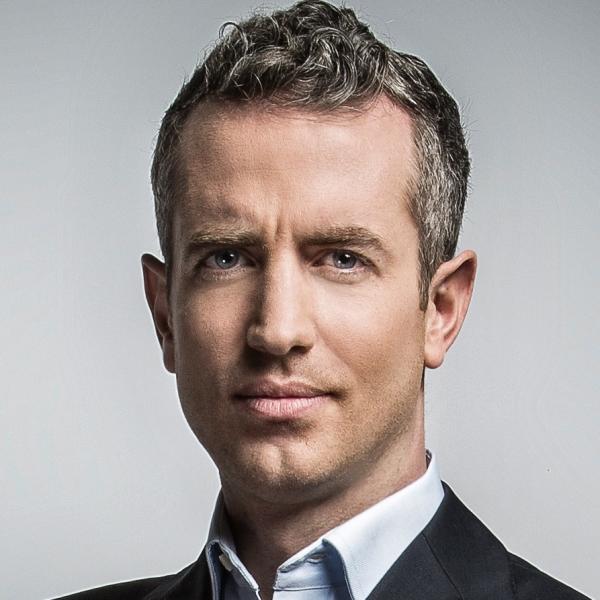 P. Gonzales-Vargas
PABLO GONZALES VARGAS, co-founder of the Mexico City-based startup Sr.Pago, told VNC yesterday that he believes a specialized FinTech accelerator in Tennessee would be extremely valuable for all-comers, mainly because the FinTech and financial services regulatory domain is extremely complex, with no single source for crucial guidance. Specialized accelerators provide startups a "smoother ride" than those that are less focused, he said. Sr.Pago came to Nashville last summer, and won the pitch-off during LaunchTN's 2014 Southland conference (now dubbed 36|86). Gonzales Vargas said yesterday things are going "pretty well" for his firm: He has two term sheets before him -- one from Mexico and one from New York City -- and he believes investment can be secured before summer. The company and its potential investors are watching results of Sr.Pago's recent launch, and those results will influence valuation, he said. Its mobile payments offering is unprecedented for Mexico, he noted. VNC
---
Related Articles