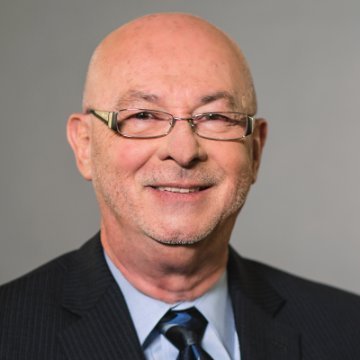 Updated August 2017 - Company's name changed to Raiven Healthcare. 31 Oct 2016 - Centerstone said in a release it generates about $310MM revenue and has 4,500 employees in 5 states. 25 Oct 2016 - Faros' Stefansic confirmed a tech licensing agreement via a Centerstone unit, but would not discuss ownership. Faros' attorneys are with Waller Lansden and it banks with First Bank.-Ed.
FAROS Healthcare, a startup building upon evolving analytics technology originally developed within a unit of Nashville-based Centerstone of America, has named former MindCare Solutions Group President David Young the new chairman of its board of directors.
Faros is officially registered as Prizam Healthcare Technologies, which is the name the offering bore while the Centerstone unit provided customers an analytics-centric offering within nonprofit Centerstone. Faros site is here.
As reported by Venture Nashville in 2015, Centerstone then had eye on raising $2.2MM in capital to help stand the Prizam technology up within a new for-profit company. No word on the status of that capital raise, per se.
Faros CEO Jim Stefansic, Ph.D., formerly with Launch Tennessee (TTDC) and Pathfinder Therapeutics, is traveling and has not yet provided direct comment in response to a VNC query this afternoon. At the time of our story a year ago, Stefansic was de facto COO for the budding venture.
A Centerstone spokesman said this afternoon he was not familiar with details of Faros/Prizam, and would get back to us with any Centerstone comment. This story will be updated, as warranted.
Young was previously both president and chief operating officer of MindCare, which has a roster of prominent directors, including MedCare Investment Partners executives Harry Jacobson, M.D., and Duncan Dashiff, among others.
Young's experience includes telemedicine initiatives in care of persons with autism, child and adolescent behavioral care, and care within corrections and long-term care settings.
In addition to MindCare, Young served in roles including CEO of the largest behavioral health authority in the state of Texas and as faculty in Health Services Administration studies at the University of Texas Southwestern Medical Center. He earned an MBA from the University of Dallas and bachelor's at Samford University.
Faros said in its release that the company offers a predictive analytics platform for use in organizations providing complex health treatments, and said in a press release it makes available access to artificial intelligence (AI) tools "to help determine the clinical treatment path that will deliver the best outcome at the optimum cost for a specific patient.
Laura Campbell & Associates is handling Faros' PR. She has not yet responded to a VNC query in this matter. VNC
.
---