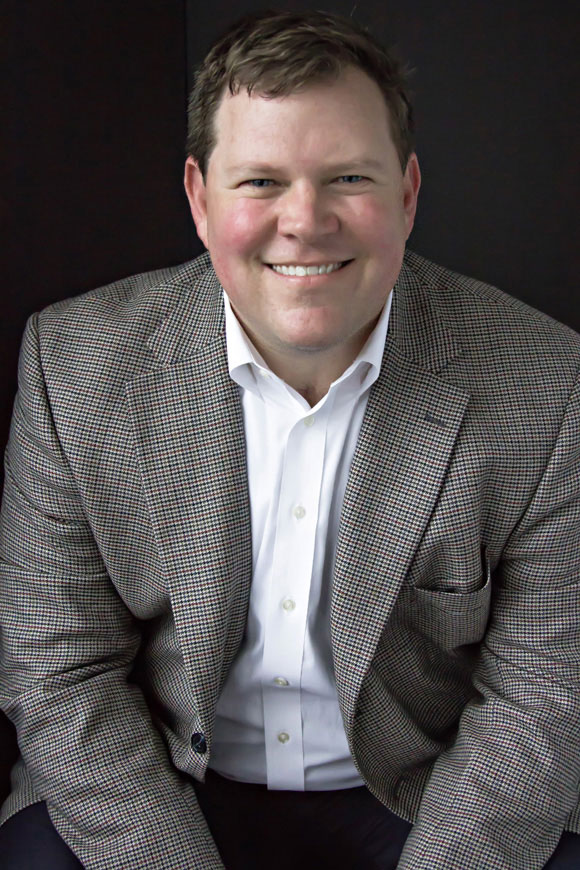 Updated: Former COO/CFO Jeff Hanson succeeded Jeff Martin as CEO in October 2019.-Ed.
FRANKLIN-based Core10, a software development services startup, has closed a $3.5MM Series A round led by FINTOP Capital, the fintech-centric venture capital firm based in Brentwood.
Core10 Co-founder and CEO Jeff Martin told Venture Nashville that proceeds will be used mainly to advance Core10's nationwide push into the U.S. market for financial technology development services.
FINTOP is led by Nashville serial fintech entrepreneur-turned-VC Joe Maxwell. More on FINTOP here.
Martin, a 47-year-old Nashville native, told VNC a Series B raise of as-yet undetermined magnitude is likely to be pursued for Core10 within 24 to 30 months.
Core10 maintains its corporate helm in Middle Tennessee, while its techdev talent pool is anchored in Huntington, W.Va.
Core10's software-development emphasis contrasts with the focus of Martin's earlier Synergy Systems Inc., which was an IT services and staffing provider that he operated here for nearly ten years, serving an array of verticals.
Core10 was chartered in Delaware in September 2016 and it hit the $5MM revenue runrate mark on the first anniversary of its launch, according to Martin.
The CEO said, "We are working with a wide range of clients, from publicly trade Fortune 500 companies to early-stage startups," keeping the team's focus on growth, while also staying alert to market signals and partnership opportunities.
Core10 now has about 40 employees in the aggregate, with a half-dozen or so corporate staff among the 25 personnel based in the Nashville area. About 15 of its Nashville complement were previously associated with Synergy Systems, Martin said.
Asked about Nashville's readiness to serve as a fintech hub, Martin acknowledged that Nashville, itself, has not "incubated" the traditional fintech sector as aggressively as have cities such as Charlotte, Boston and Chicago. (Other VNC fintech coverage here.)
However, said Martin, in addition to the Financial Services sector it now seems that Healthcare, Music and other verticals are gradually recognizing the potential of fintech within enterprises dealing with financial collections, cost savings, e-commerce, revenue cycle management, wealth management, credit scoring, insurance technologies, regulatory tech, and third-party banking integrations, including processing commercial loans, construction loans and more.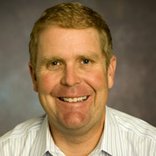 FINTOP's Joe Maxwell
Will Core10 become the fintech catalyst and growth engine its founders and investors apparently envision?
As fate would have it, Martin's previous Synergy Systems' customers included two ventures -- Investment Scorecard and Shareholder InSite -- that were co-founded and led by Maxwell. (VNC Maxwell coverage here.)
In the course of several years, Martin said the two men discussed the nagging national shortage of technology talent, the growing role of fintech and financial services in the U.S. economy, and the fact that Nashville business leaders were reduced to "playing checkers with each other's companies in Nashville -- moving talent from one company to another.." to meet pressing tech-staffing needs, Martin explained.
By 2015, said Martin, he and Maxwell were in serious discussion about "here-shoring" projects by enlisting affordable top-grade talent based in U.S. communities that were losing tech talent because of too few job opportunities -- rather than standing-by to watch those jobs go offshore.
Nashville's rising labor and other costs of doing business -- driven by the market's rampant growth -- have made such regional arbitrage cost-effective.
Martin said that FINTOP's Maxwell, who is a Huntington native and has kept close ties with influentials in West Virginia, made a strong case for sourcing needed talent from the Mountain State. After a reconnaisance trip with Maxwell to Huntington, Martin was sold.
The CEO emphasized that the two entrepreneurs' confidence was bolstered not only by the validated market need for additional fintech talent, but also by each man's successful business track records, their commitment to further success and by the availability of talent in West Virginia.
Martin said he and Maxwell are particularly happy that Core10's business model could materially help West Virginia recover from the damage wrought by the "double recession" that followed the decline of the Coal industry and the rapid increase of off-shoring a large share of the nation's high-end manufacturing.
The CEO projected that staffing in Tennessee and West Virginia will probably hit a total 80 by year-end 2018, evenly divided between the two states. Thereafter, given the strategic role of the West Virginia tech pool, Martin said Core10's longer-term headcount growth will be "predominantly" in that state.
Martin noted that Core10 has developed a particularly close working relationship with Marshall University in Huntington, which annually produces both computer science and information technology graduates. Martin said Core10's presence should mean less out-migration of tech talent from that region.
Data provided VNC today by a Marshall spokesperson showed that in academic year 2016-17, Marshall conferred more than 100 degrees in computer science, management information systems, informatics and related fields.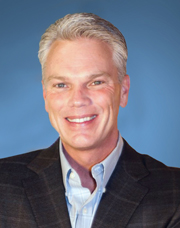 Intuit's Brad Smith
Notably, one Marshall grad -- Intuit Chairman/CEO Brad Smith -- serves as a Core10 advisor.
In addition to Martin, Farabaugh and Maxwell, Core10 directors include Sarah Biller, a woman with deep West Virginia ties who is now co-founder and board member of Fintech Sandbox in the Boston area; and, Patrick Bond, chairman of the board of the Federal Home Loan Bank of Pittsburgh, who is a Charleston, W.Va. resident, Martin said.
COO Lee Farabaugh
The CEO said that including sweat equity, roughly $5MM has thus far been invested in Core10 by founders and investors, including Co-founder and COO Lee Inman Farabaugh, who joined the budding enterprise about 18 months ago.

Prior to the FINTOP commitment, Martin said the West Virginia Jobs Investment Trust (JIT), a participant in the West Virginia Capital Access Program (WVCAP), was the company's lead outside investor. JIT's $500K investment was made on a matching basis.
Asked about competitors, Martin said he sees none in Nashville, itself, and views the nationwide competitive field as generally diffuse.
Martin added that the sector's largest publicly held competitor is probably EPAM Systems (NYSE:EPAM), based in Newtown, Pa.
EPAM has been acquisitive in the past three years. It had a market cap of nearly $5.6BN this afternoon and as of Sept. 30 it reported more than $500MM cash and equivalents available, according to its filings.
Asked about exit options, Martin said that at this early stage no option is off the table, though a sale to private equity or a strategic bidder seems more likely than an IPO.
He added that he believes that the surge of innovation in the fintech sector, which reaches into every vertical to affect a huge number of lives, makes strong returns for the founders and investors plausible within the next few years.
Current advisors to Core10 include attorneys Derek Hughey (Hughey Business Law) and Thomas Shumate (Meridian Law). Public records online indicate the Core10 previously relied on Nashville's Everhart Law for some IP law support.
Core10 banks with Pinnacle Financial, dealing with Adviser Pete Wooten; and, it relies on accountant Frank Waters of Blankenship CPA Group.
The company is preparing to select a public relations firm, with leading candidates currently based in Boston and Atlanta, said Martin.
Martin earned his bachelor's at Vanderbilt University in 1993, where he was a student athlete.
After five years as a Boston Red Sox minor-league farm system baseball player, his career then took him through a series of IT operations and consulting roles with Everest, Compuware and MSX. His Linkedin is here. VNC
.last edited 9:09am 28 Nov 2017
---